SEO Rewind: 2021 Archive
Archive of my SEO Rewind Newsletter covering the whole 2021.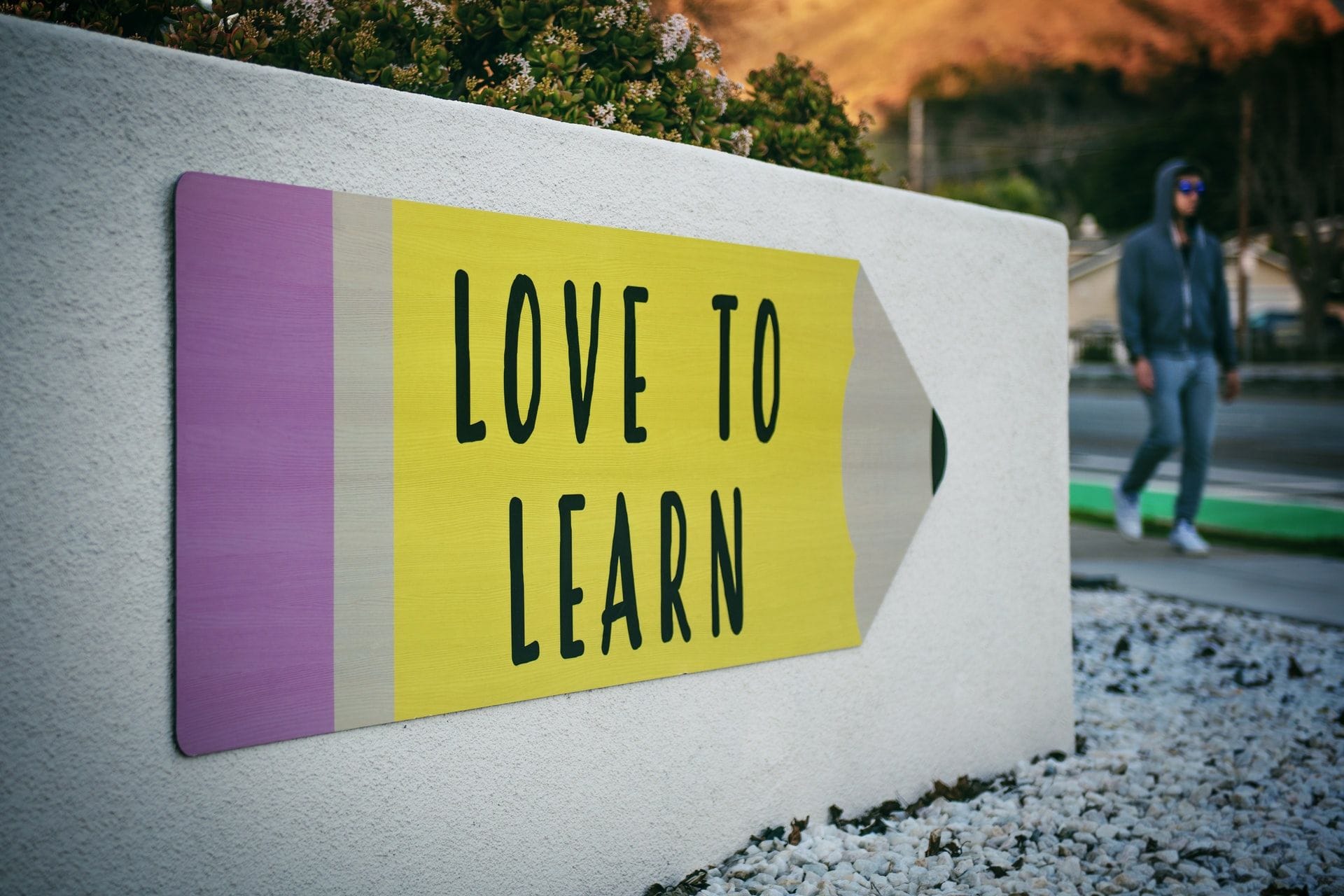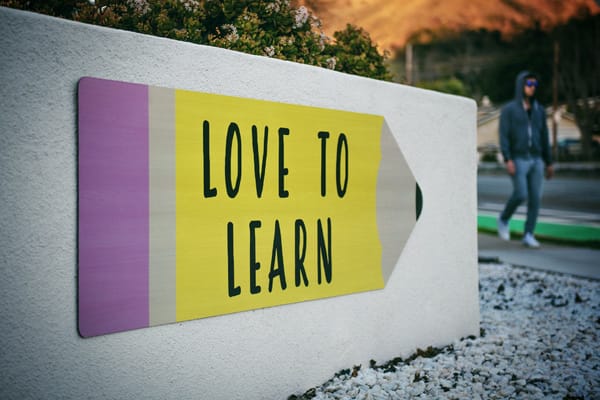 01/04/2021: SEO Rewind
SEO in 2021 and years to come. I took a look at important trends of 2020 and ask questions that will be important in the coming years. As an experiment, I recorded this as a podcast.
I tried to take a look at things for wide perspective, so believe it or not I stayed away from any mentions of COVID (hurray!)
YouTube & Videos Visibility in Google News & SERPs for 2020. NewzDash published an analysis of YouTube and native videos in Google News and Google organic results.
The data used in this analysis is a set of 2MM URLs in Google News and 200K Mobile searched in Google SERPs resulting in 3.2MM URLs (excluding Top Stories) in Google SERPs.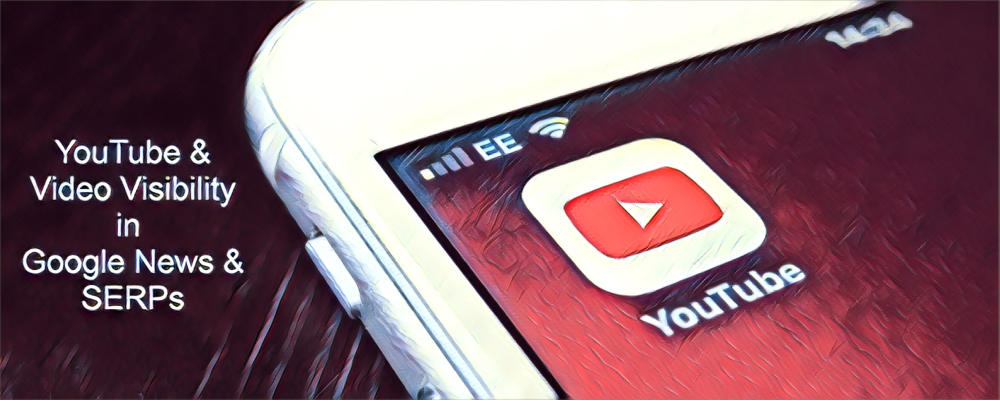 Request Indexing is back in Google Search Console. This feature was not available for a couple of weeks and was missed by many SEOs. Now SEOs can finally sleep peacefully knowing that the feature is there.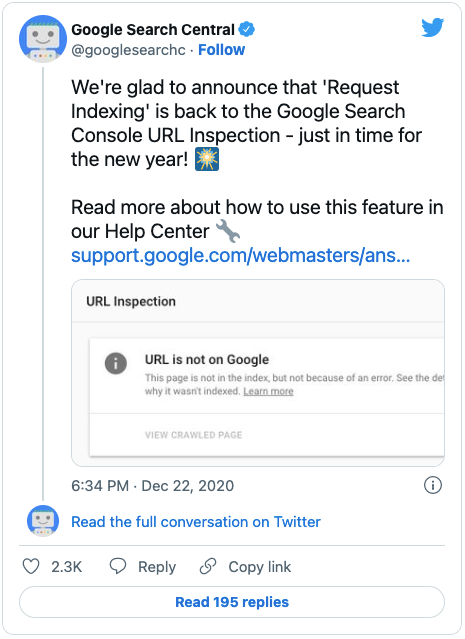 WhiteSpark's Local Rank Tracker had a complete redesign. WhiteSpark is one of the leaders in the local SEO industry. Have a look at their newly refreshed local SEO rank tracker.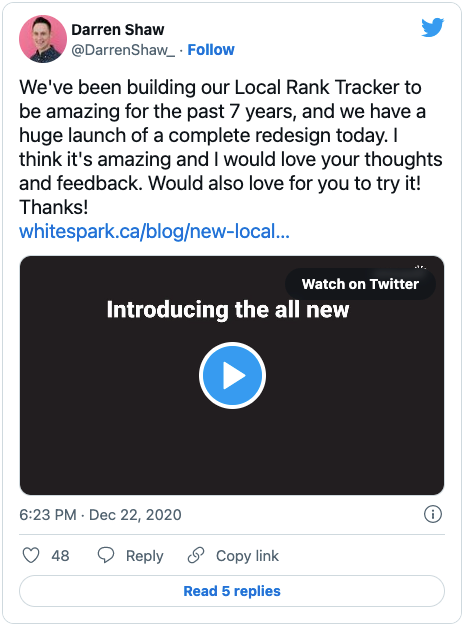 Google shows TikTok and Instagram videos in Short Videos Carousel. In mobile search results you can now see Short Videos carousel with results from TikTok, Instagram and YouTube.
Microsoft Bing seems to support HowTo Schema markup. I'm not certain if this is truly new in Bing, but I definitely wasn't aware of it before.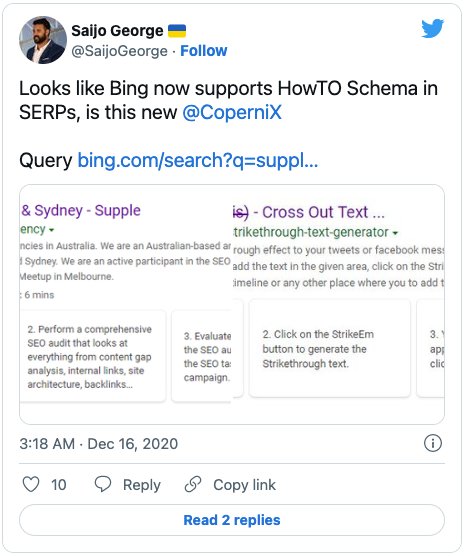 Google algorithm updates 2020 in review. If you are interested in a thorough overview of all important updates and announcements in SEO in 2020, head over to Search Engine Land and Barry Schwartz's recap of everything important:
See you on Monday with the next Rewind!
01/11/2021: SEO Rewind
B2B Content Marketing Report Brian Dean from Backlinko published an extensive analysis of 502 B2B companies and their content marketing efforts.
Specifically, we looked at:
How many B2B companies have a blog
The types of content are they publishing
How much organic traffic B2B blogs receive each month
The characteristics of top performing B2B content
And more
This comes at the right time when many companies are finalizing their plans for 2021. You can use it as a great source of inspiration and benchmark.
Google Search is showing fewer FAQ rich results. Some webmasters noticed that FAQ rich results are appearing less frequently in organic search. Check your GSC to see if you were affected or not.
Google Search Console reports on destination URLs in Coverage reporting. A friendly reminder from Glenn Gabe on Twitter: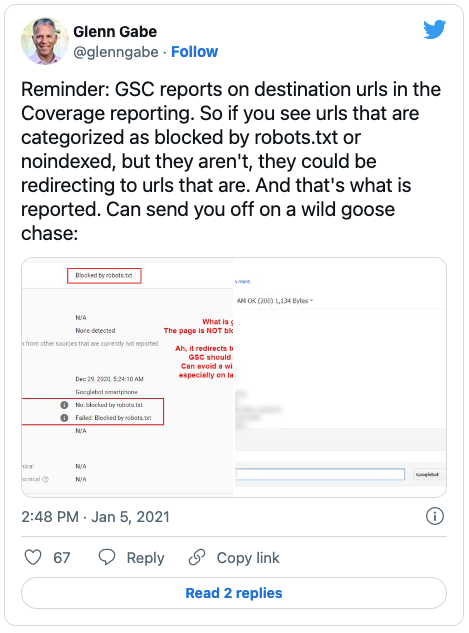 Knowing that can make your work easier if you investigate indexation issues in GSC.
Bing Webmaster Tools added crawl and index data. Now you can see details on crawl requests, errors, and indexed pages in Bing Webmaster Tools.
Google News: You can now access Search Console news queries from Google Data Studio. Google Search Console in Google Data Studio now lets you dig into data related to performance in Google News.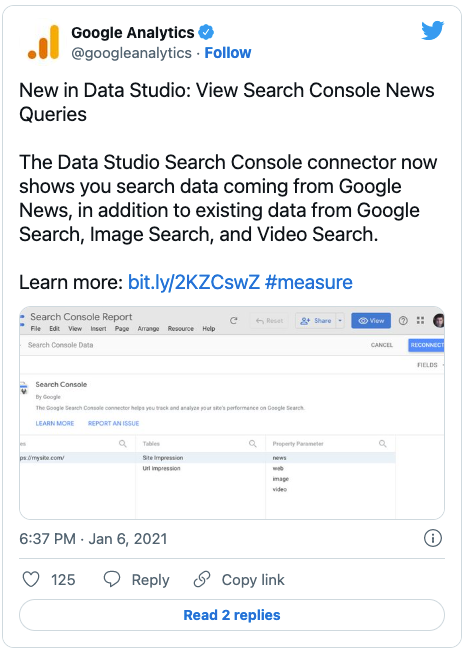 Google: Subtopics are live. Have been for some time, actually. Subtopics were first mentioned in Google's article back in October:
Subtopics
We've applied neural nets to understand subtopics around an interest, which helps deliver a greater diversity of content when you search for something broad. As an example, if you search for "home exercise equipment," we can now understand relevant subtopics, such as budget equipment, premium picks, or small space ideas, and show a wider range of content for you on the search results page. We'll start rolling this out by the end of this year.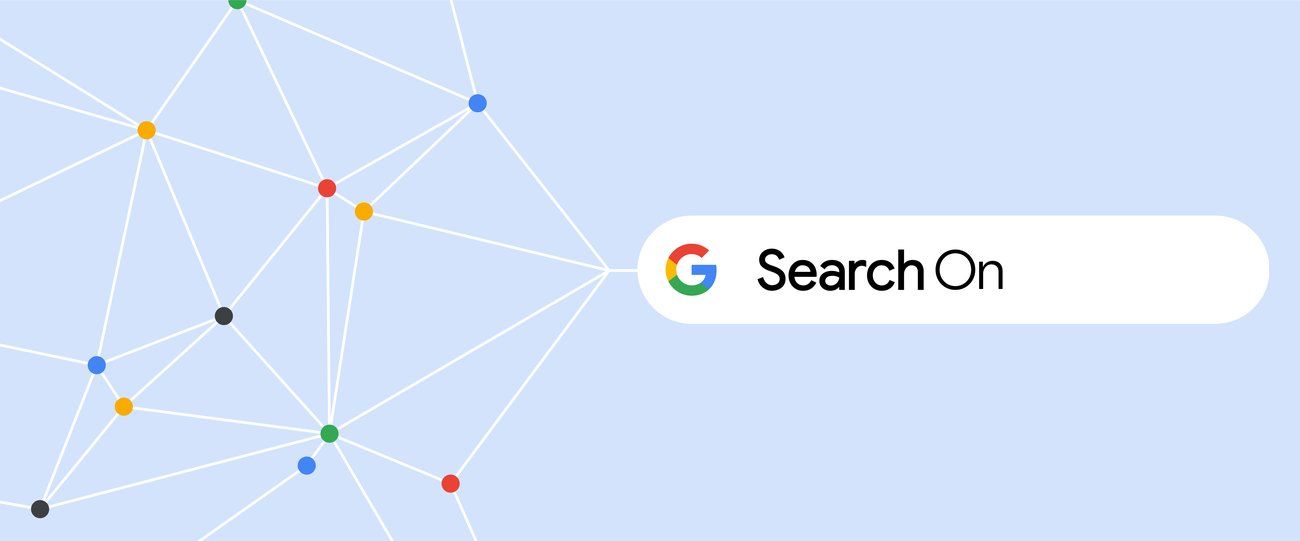 From recent Twitter discussions, it appears that Subtopics have already rolled out in Mid-November 2020… without anyone noticing.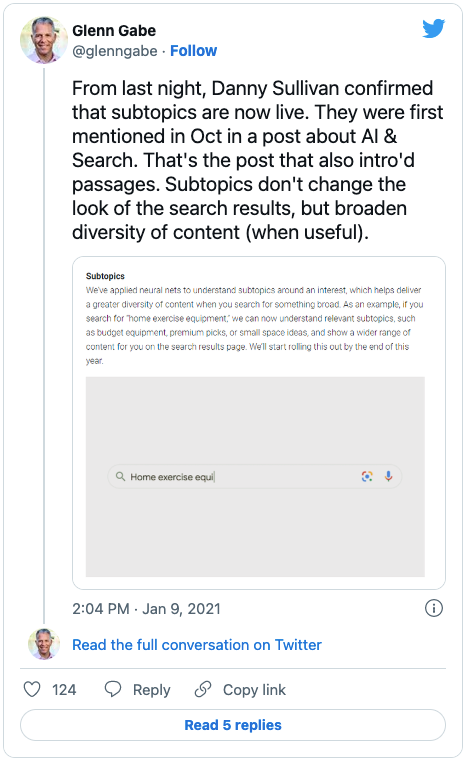 Local SEO: New performance reports in GMB The newly updated reports are now live and ready for you to take a look. You can now see 6 months of history, instead of only 3 months. However, some key metrics are still missing.
For more details, head over to Search Engine Land:
YouTube Algorithm: Beneficial video on the Creator Insider channel. If you are interested in the YouTube algorithm and YouTube SEO, I'm sure you already follow the Creator Insider channel on YouTube.
Today, I'd like to highlight one of their recent videos where Rachel from YouTube answers questions related to demonetization, keywords, and if it's okay to take a break from publishing.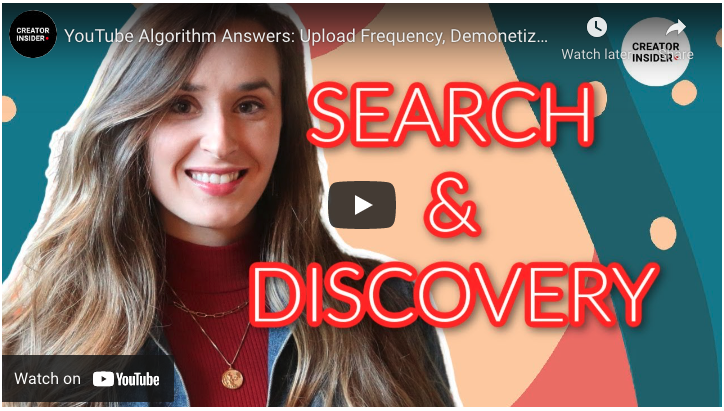 Google published a new video series on Google Analytics 4. Still trying to get the hang of the new GA? Google recently published a series of videos covering the most essential features.
You can find the videos on Google Analytics YouTube channel.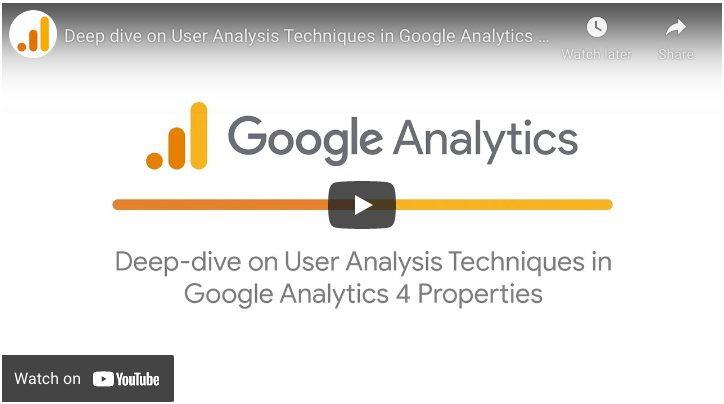 Podcast Recording: SEO in 2021 and Years to Come. I added a transcript to my podcasting experiment for everyone who prefers written text instead of audio. Plus, it includes links to all the resources.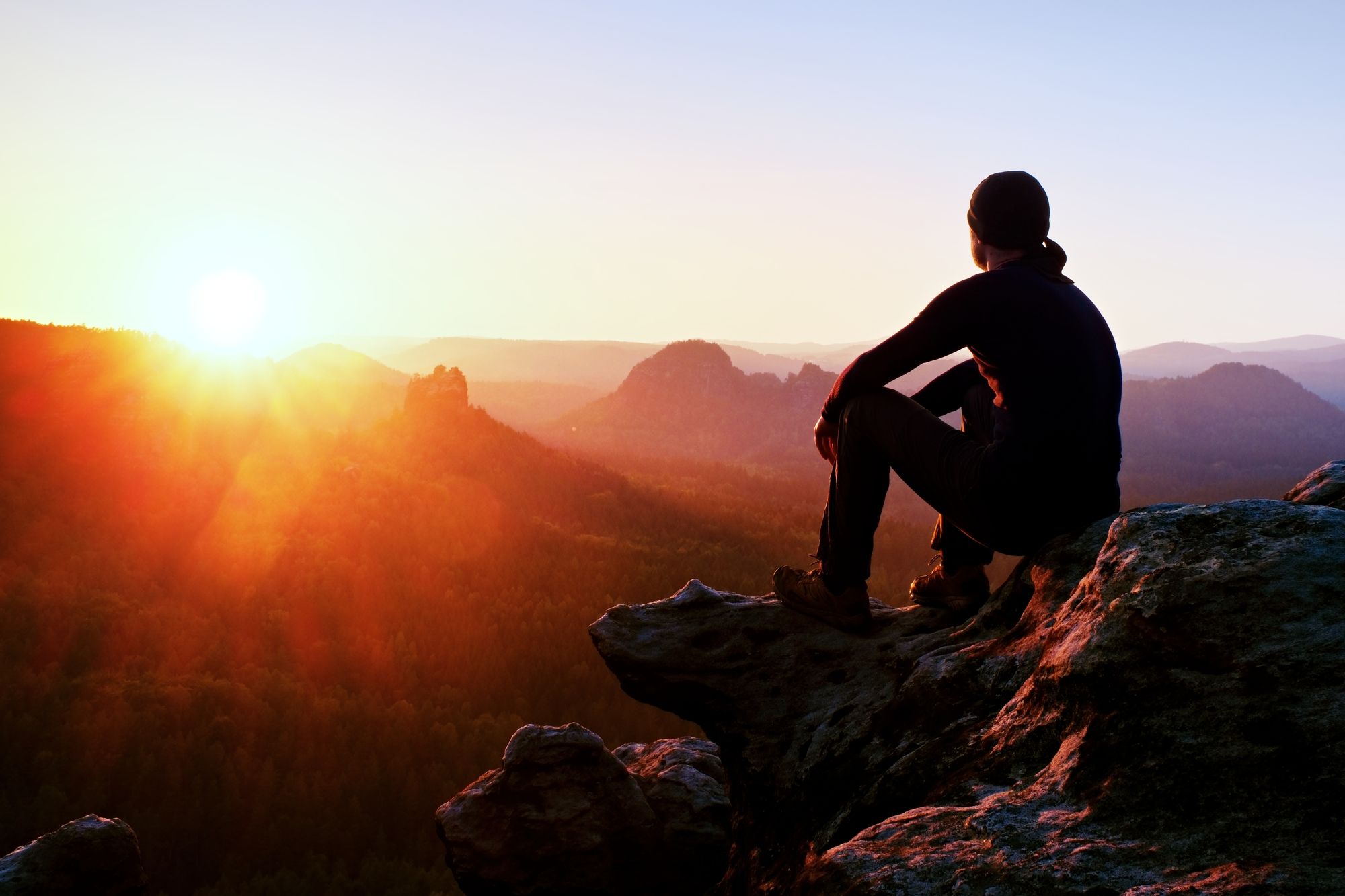 See you on Monday with the next Rewind!
01/18/2021: SEO Rewind
New details in Coverage reports in Google Search Console. Probably the most significant improvement is a more granular classification of crawl errors. There are small improvements in reporting Soft 404s and pages blocked by robots.txt.
At the same time, GSC started showing multiple referring pages in the URL Inspection. It used to reveal only one referring before this change.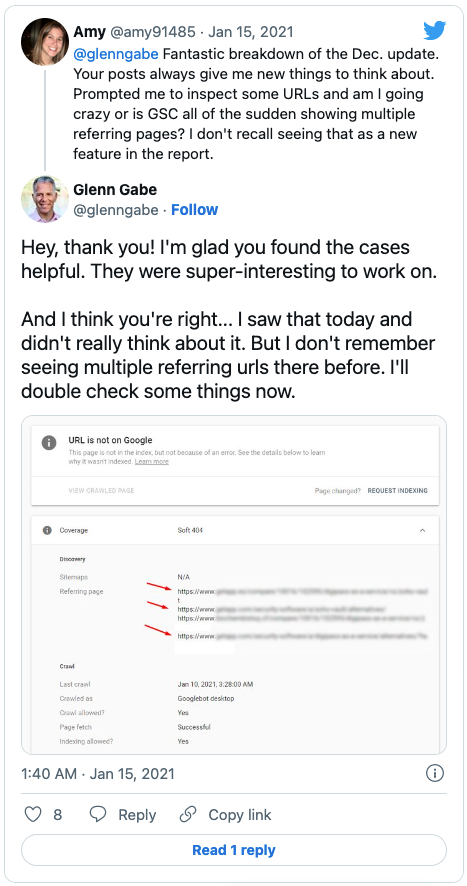 New Google News performance reports. Following the recent change that made Google News data available in Google Data Studio, Google released new performance reports dedicated to Google News data.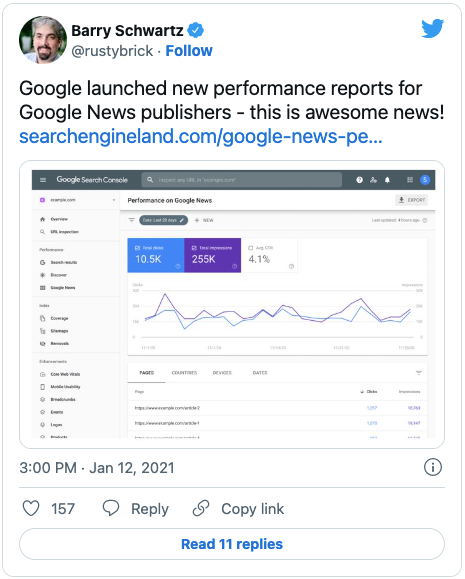 Speaking of Google News, Valentin Pletzer discovered one interesting thing. He observed that Google seems to be classifying some news articles automatically based on their intent.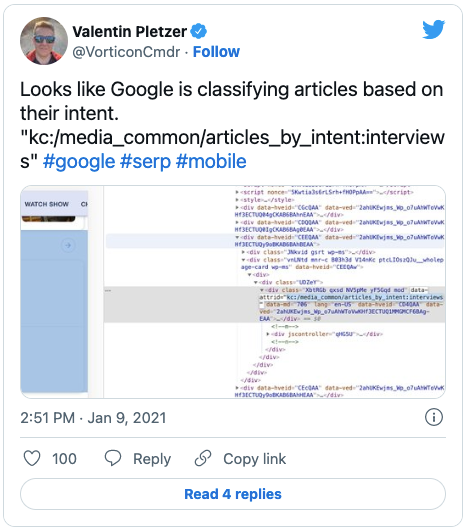 Tools: Detailed SEO Extension has a new design. This Chrome and Firefox extension lets you quickly check on-page SEO directly within the extension or send it to third-party tools that you have (such as Ahrefs).
A big plus is that they claim they don't track users nor sell data.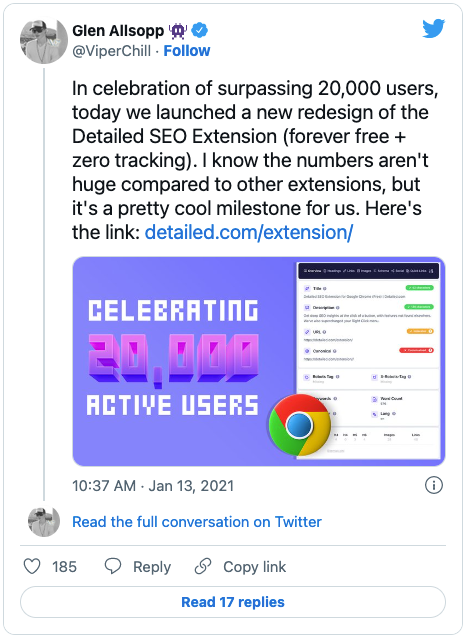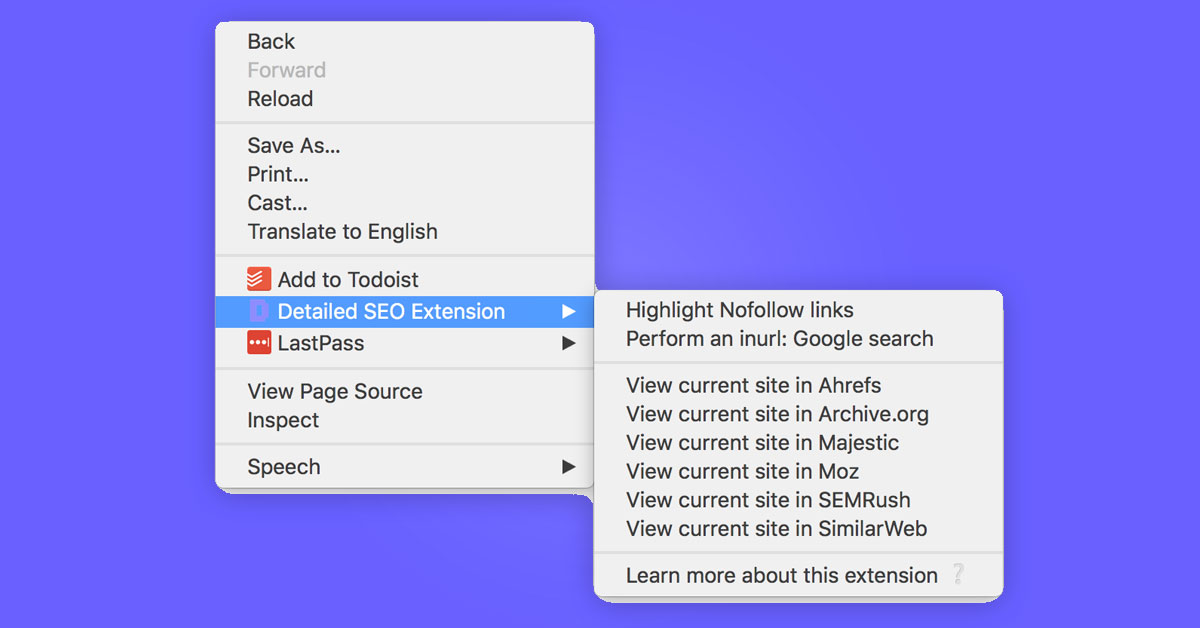 Tools: AlsoAsked (Beta) lets you visualize People Also Ask data. AlsoAsked is currently in open beta. You can subscribe for free to get 1,000 searches/month.
Great tool for getting better insight into user intent and generating content ideas. And that all in a very nice visual form. Highly recommended!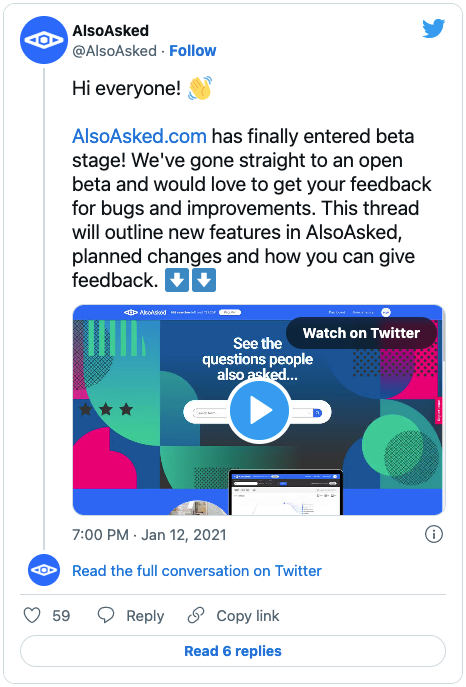 YouTube launched new hashtag pages. YouTube now has dedicated result pages when users look for videos by hashtag.
Why is this relevant to SEO, you ask? Google indexes these results pages (for example, https://www.youtube.com/hashtag/localseo) , and hence they can appear in organic search results.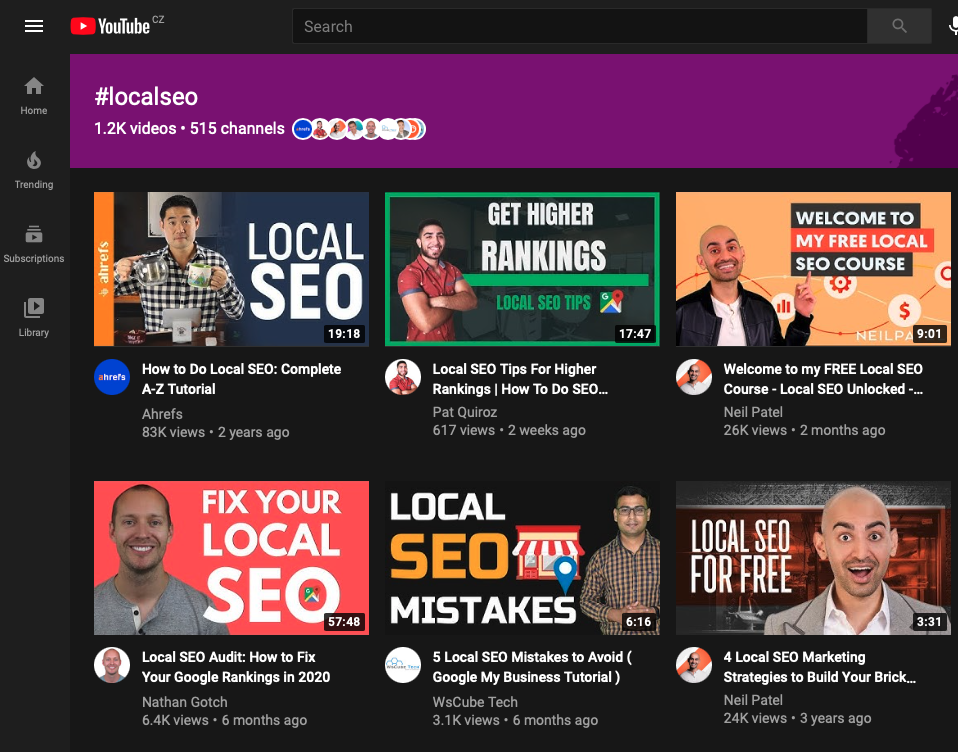 DuckDuckGo continues its growth, reaching 100 million searches/day. DuckDuckGo is experiencing significant growth, especially on mobile devices.
According to some sources, it's currently the #2 search engine on mobile devices.
For a more detailed report, head over to Search Engine Journal:
See you on Monday with the next Rewind!
01/25/2021: SEO Rewind
Google has threatened to pull out of the Australian market. The government in Australia is introducing a new law to address whether tech companies should pay for news that appears in search results.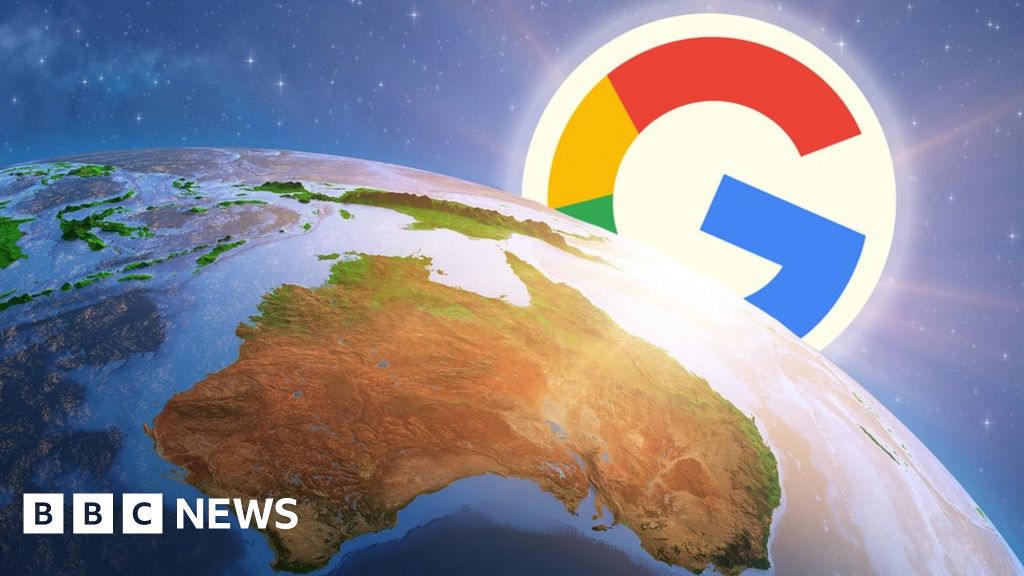 Google already agreed to pay French news sites for using their content.
Google updated their Product Structured Data documentation with a "Price Drop" feature. This new "Price Drop" appearance will work automatically if you decrease the price of a product. But make sure your structured data is configured correctly. Otherwise, you'll not be eligible for this new appearance.
The price drop appearance is available in English in the US, on both desktop and mobile.
Google is rolling out an updated mobile interface for search. The company says the new interface is more comfortable to read and modern.
Google even published an article explaining their thinking behind this update.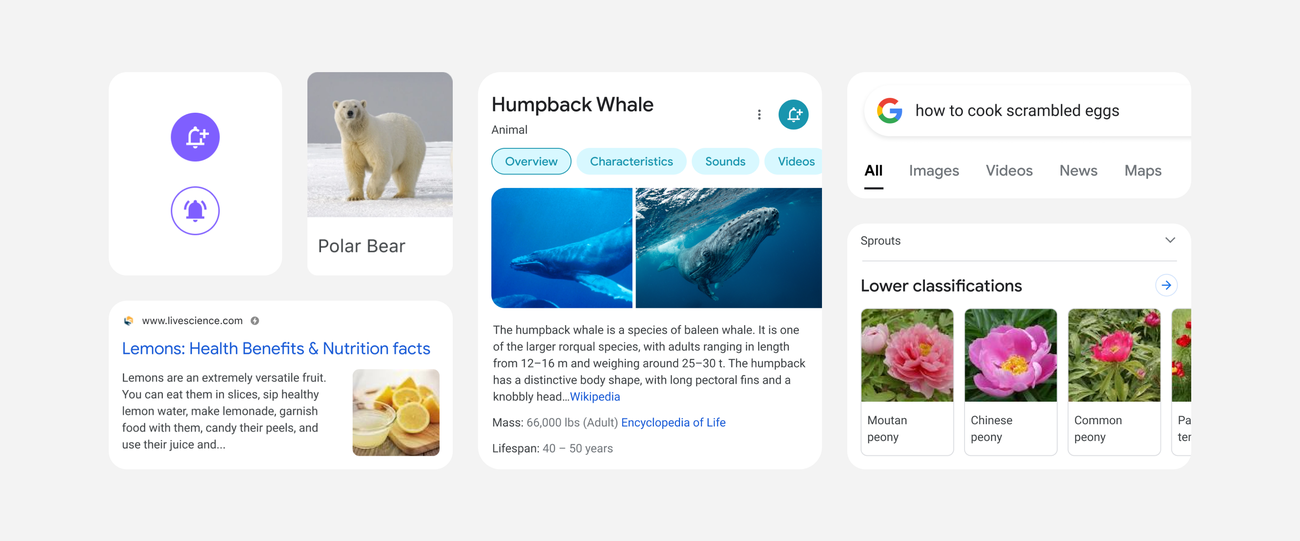 John Mueller confirms Google can't see "links" in <button> elements. This is a confirmation that buttons can indeed be used for PageRank sculpting. Do you see any valid uses for that?
Women in Tech SEO launched a community newsletter. For all women in SEO, there is now a new newsletter run by Areej AbuAli. It'll highlight articles, talks, events, and other content by women in technical SEO. You can subscribe using the link below.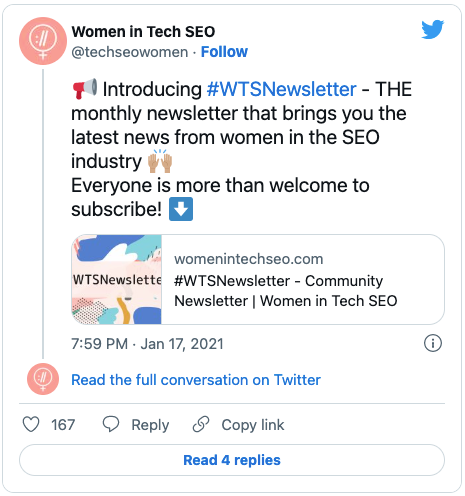 Little Warden is now offering a free trial. Little Warden is a domain and content monitoring tool. If this is something that's missing in your SEO toolbox, give it a try. They now offer a 14-day trial for free.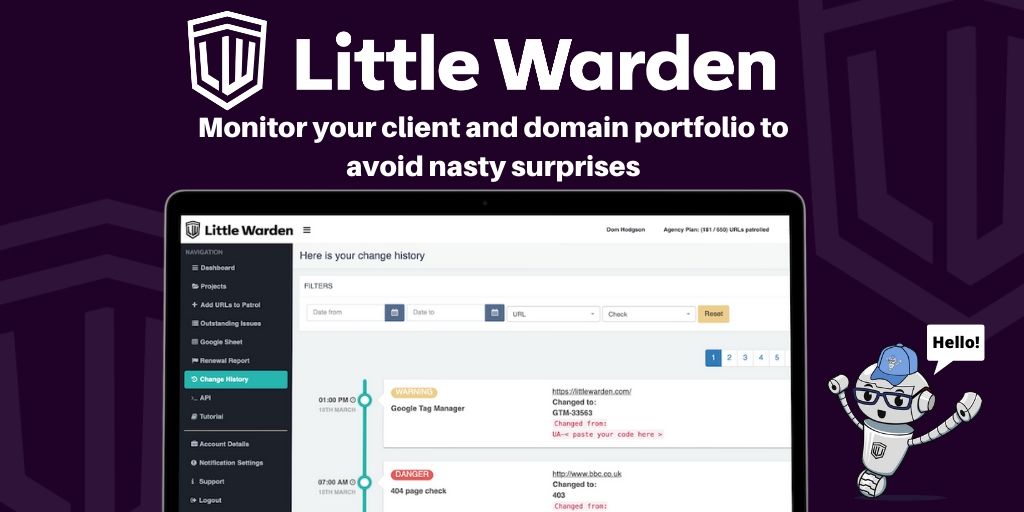 Forecasting For SEO: Pre-orders available. Andrew Charlton created a course on SEO forecasting, including templates that you can use for your projects & clients.
He is accepting pre-orders till Feb 15th. Expect great value for money ($29).
Chrome 88: New Web Vitals lane in the Performance panel recordings Chrome DevTools now have a separate line for Core Web Vitals metrics reporting.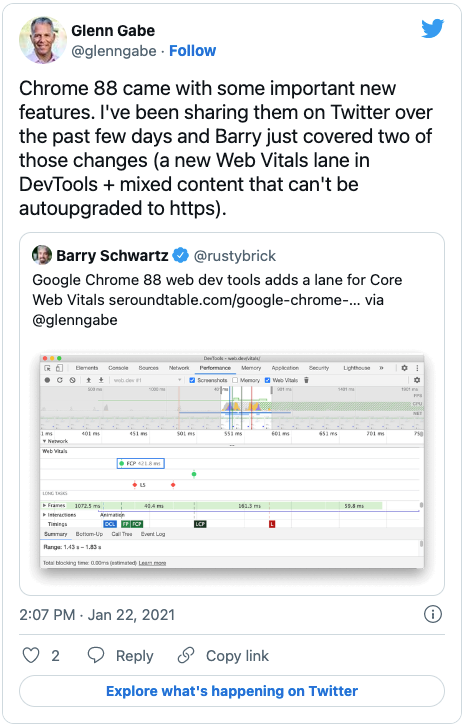 Also, there will be an updated Performance Heads-Up Display in Chrome 90.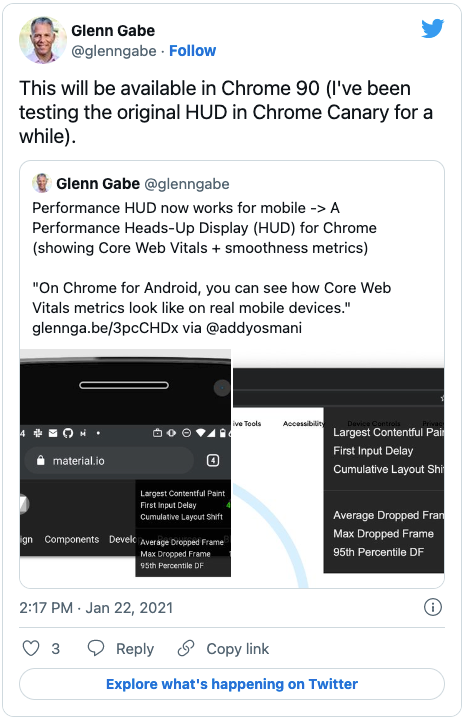 Video: Requesting content removals from Google products for legal reasons. Google published a video on how to report and remove illegal content from Google Search.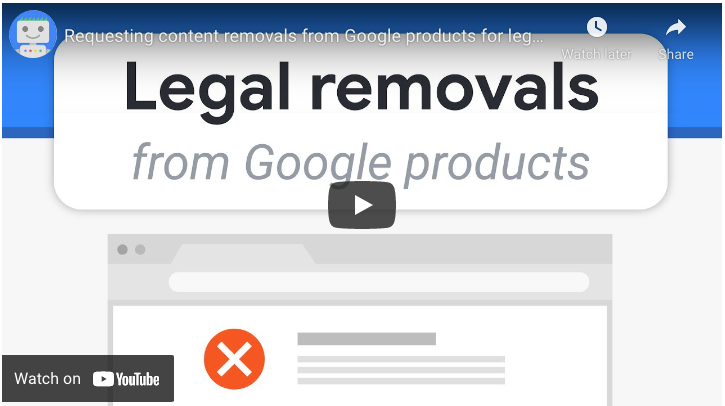 See you on Monday with the next Rewind!
02/01/2021: SEO Rewind
A Tribute to Hamlet Batista - SEO community grieves at the loss of an important member. Lily Ray wrote a tribe in Hamlet's memory.
Updates to Event structured data requirements. Google updated the Events structured data requirements. If you use Events structured data, make sure that you use all the required elements.
Clarification on Intrusive Interstitials Penalty from John Mueller. John Mueller recently clarified that websites don't need to worry about mobile pop-ups much - especially if they are just temporary and not displayed to all users.
Review Rich Snippets no longer available for lawyers and attorneys? Recent news indicates that Google may stop showing the review rich snippets for sites in the layer/attorney industry.
We'll see if this is just a temporary change or not.
SparkToro now displays press sites that your audience engages with. SparkToro recently added a new tab to its interface - Press. It shows "media sources followed + engaged-with by the searched-for audience".
It's available for the free plans as well (limited by 10 searches a month).
The accompanying blog post contains a 2-minute video where Rand Fishkin showing an overview of this new feature:


Google shares more details on FLoC - the third-party cookie replacement.
Federated Learning of Cohorts (FLoC) proposes a new way for businesses to reach people with relevant content and ads by clustering large groups of people with similar interests. This approach effectively hides individuals "in the crowd" and uses on-device processing to keep a person's web history private on the browser.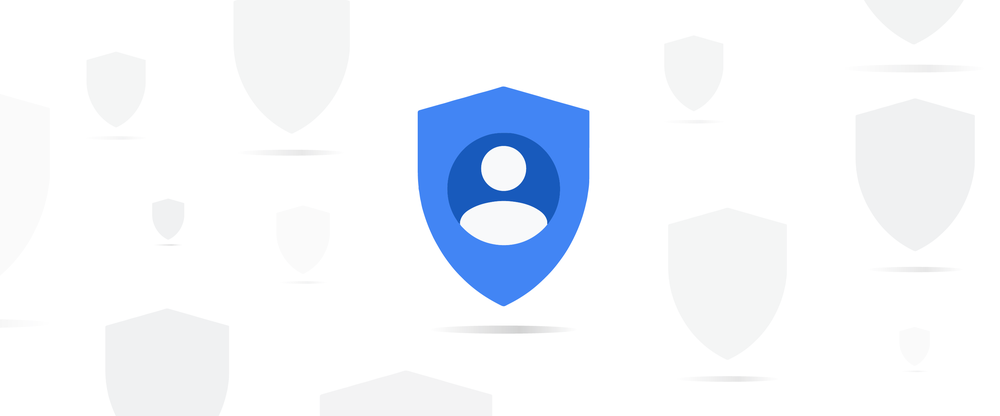 You can now use AMP components on non-AMP pages. Thanks to the Bento AMP Developer preview, you can experiment with AMP components in classical (non-AMP) pages.
Going forward, we plan to fully launch and allow Bento components on all HTML documents. This allows developers to leverage these high performing components to create great page experiences.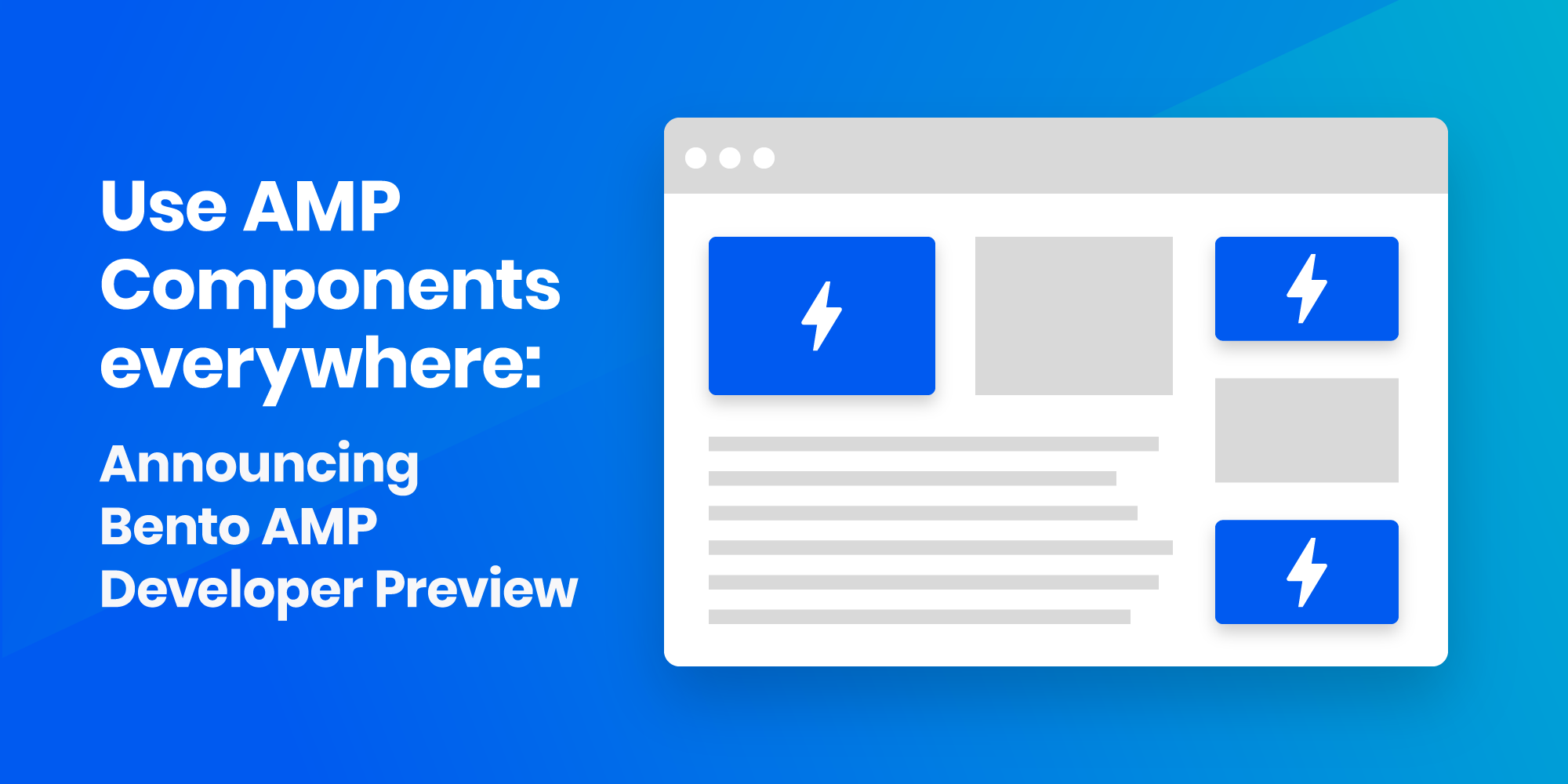 Simmer: New technical marketing courses by Simo Ahava. If you know anything about web analytics, you know Simo Ahava. Today, Simo and his wife Mari launched a new platform for online courses.
The first course available is Server-side Tagging in Google Tag Manager (€599). Check it out if web analytics is your specialty.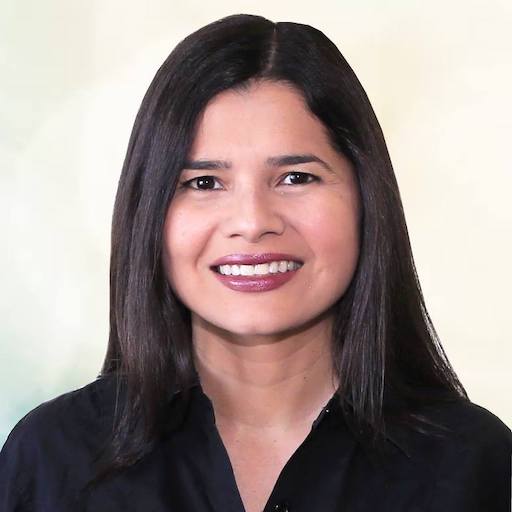 See you on Monday with the next Rewind!
02/08/2021: SEO Rewind
Google adds "About this result" to SERPs in the U.S. Starting early February, you may notice three dots next to search results (on desktop and mobile). This icon leads you to a new "About this result" screen that shows more information about the selected website. It usually shows a brief excerpt from Wikipedia (if available).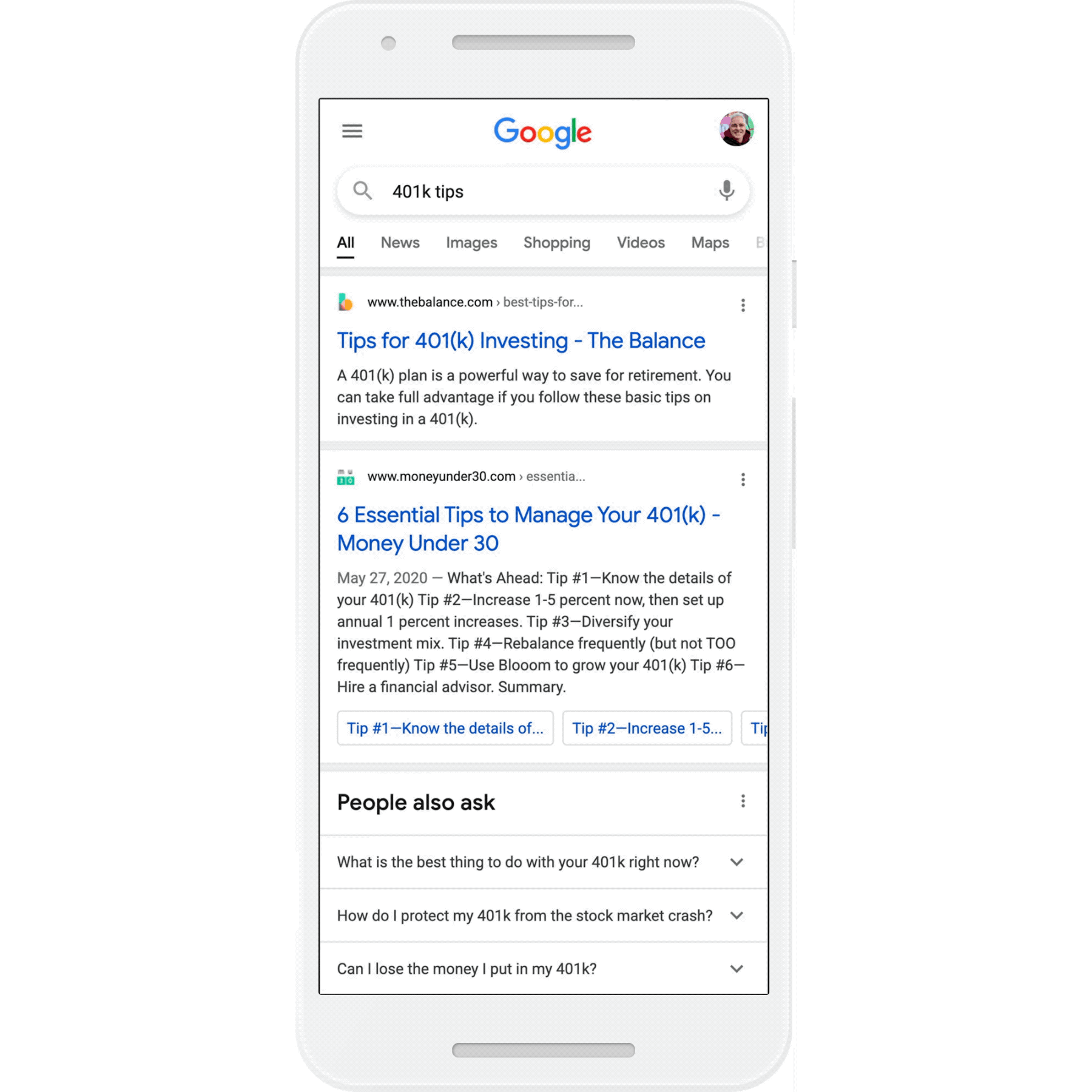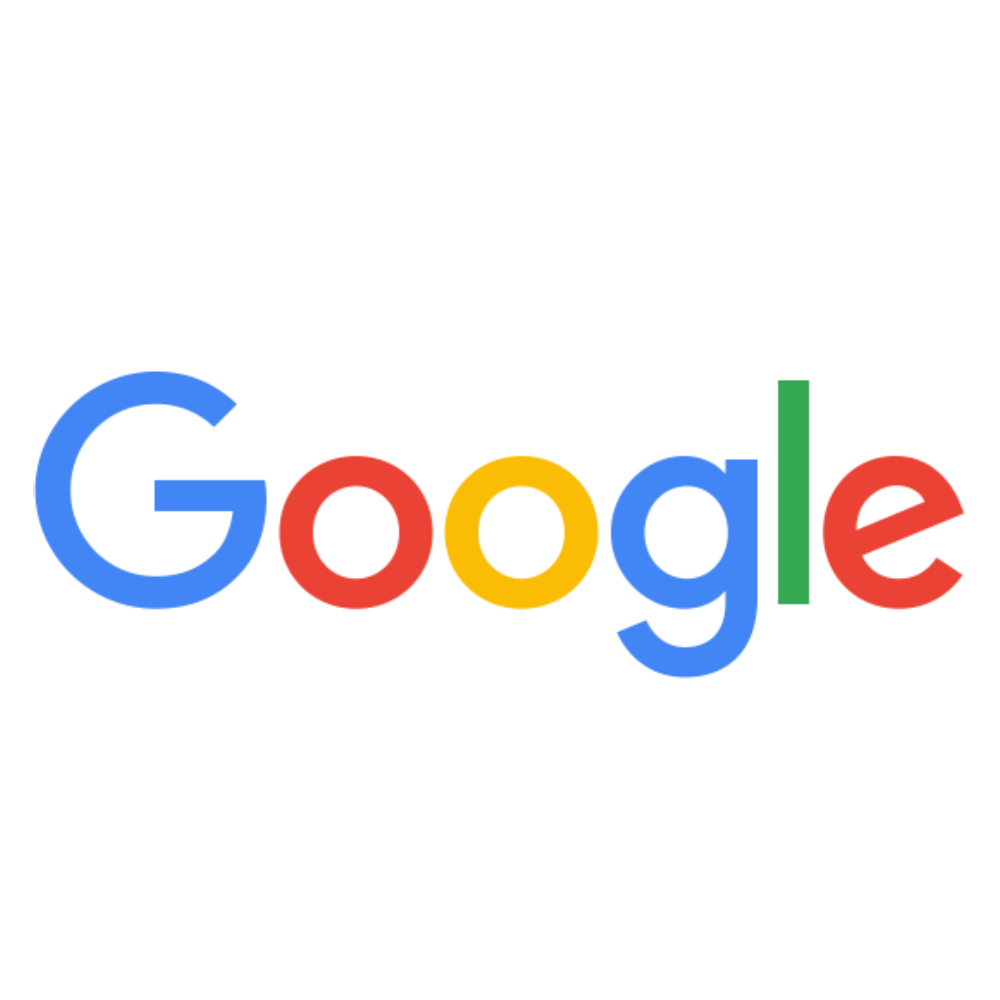 Search Console Discover report now includes Chrome data. Previously, the Discover report in GSC showed data only from the Google app on Android and iOS. Over the next few months, data from Chrome will start appearing as well (Discover is available from Chrome's new tab interface).
Also, please note that the referrer will change too:
Discover traffic from Chrome will be using a new origin referrer https://www.google.com/ so it is consistent with what's used for Discover on the Google app. This will replace the previous www.googleapis.com/auth/chrome-content-suggestions referrer.
Google clarifies rules for GMB and companies working from co-working spaces. Google recently updated its guidelines for businesses on Google with more specific rules for companies and freelancers working from co-working spaces:
Businesses can't list an office at a co-working space unless that office maintains clear signage, receives customers at the location during business hours, and is staffed during business hours by your business staff.

Some sites experience bot traffic inflating Google Analytics data. Spambots recently seem to be more active than usual. If you see a sudden increase in your organic traffic in GA around February 1st, it might be caused by these bots. It affected me as well on a couple of sites that I manage.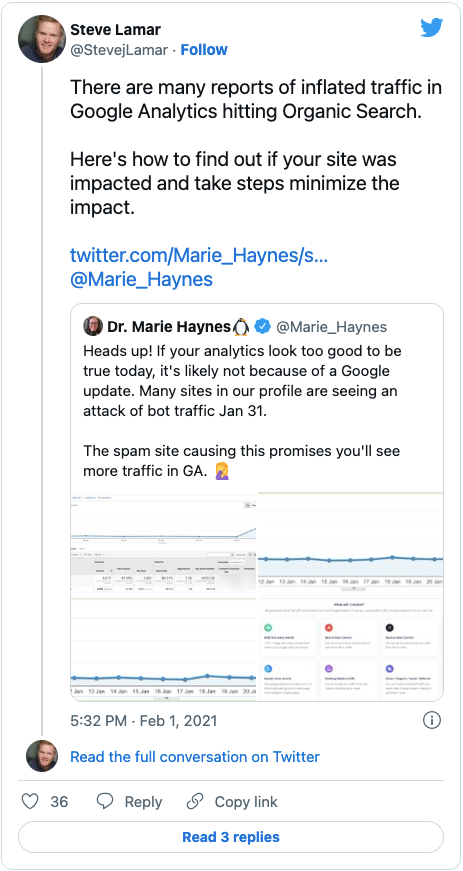 Sitebulb released version 4.7. This new release brings minor improvements in:
the handling of timeout URLs,
new 'overwrite canonical' option for staging,
and new error messages in structured data validation.
They also experience issues with the "save to a cloud folder" functionality - read the release note if you've been affected by this.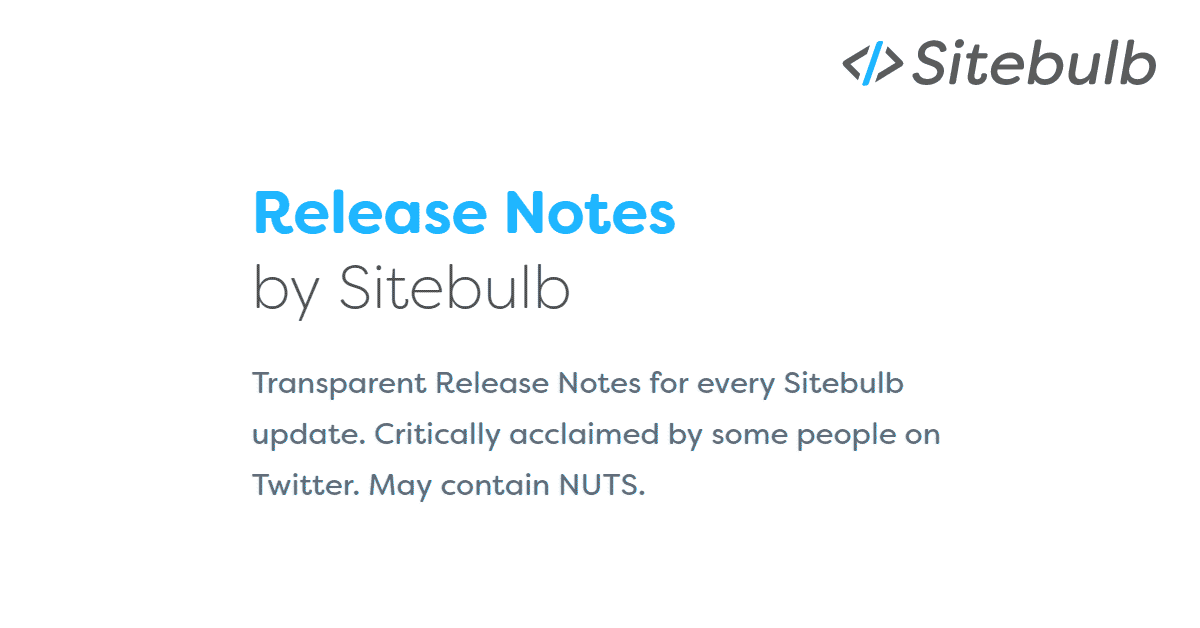 Btw, have I ever mentioned how hilarious their release notes are? 😁
We recently encountered some websites whose pathetic reaction to being crawled was decidedly Trumpian, where the server would hang on to URL requests, obstinately refusing to move on.
BuzzSumo introduced a new journalist research tool. BuzzSumo added Journalist Profiles to their product. These new profiles will "reveal journalist interests, emails and the publications they write for, in a single click."
New technical SEO certification series by Moz. If you want to learn the basics of technical SEO and have a 'formal' certification for it, check out this new course. This 5-part series costs $295.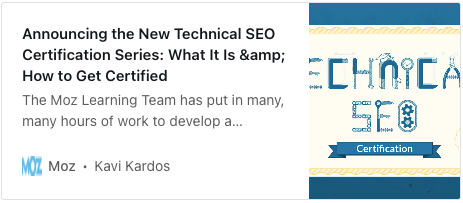 Reminder: Google no longer supports data-vocabulary.org. If you still use data-vocabulary.org format for rich snippets, you should act fast and adopt one of the newer formats.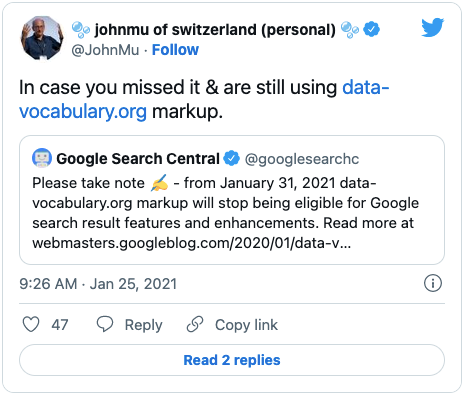 See you on Monday with the next Rewind!
02/15/2021: SEO Rewind
Unconfirmed Algorithm Update on Feb 7-9.
Some SEOs noticed major changes in organic traffic starting Feb 7. This might have been an algorithm update, but we don't know much more apart from anecdotal evidence on Twitter.
Have you noticed changes in your organic performance around that date?
Passage ranking launched on Feb 10 in the U.S.
According to Google, the passage ranking update is now live in the U.S. in English. You probably won't notice any significant shifts in search results, even though Google previously claimed it'll impact 7% of queries.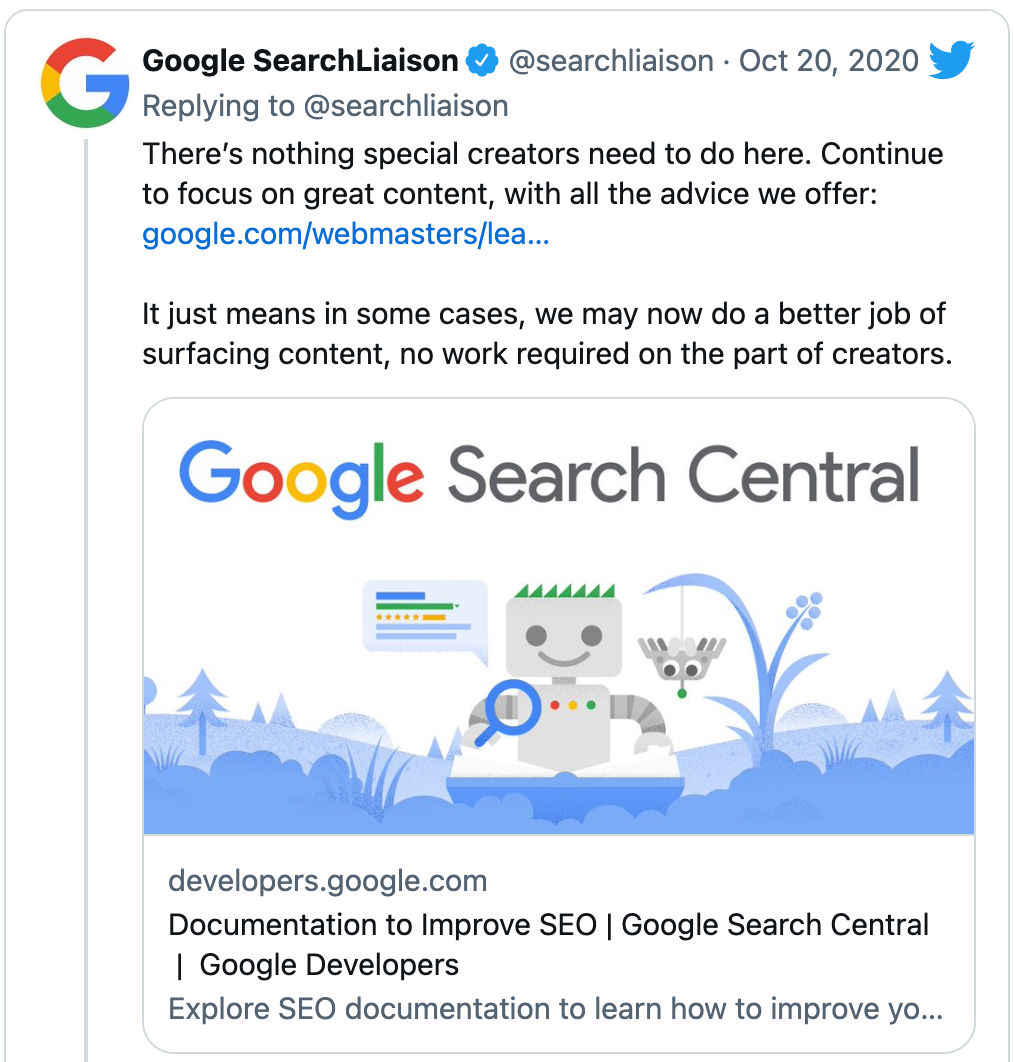 New video: SEO for Google Images
John Mueller from Google created a 10-minute video with image SEO basics. John provides an overview of where images are shown on Google - such as Discover feed - and advises on optimizing your images for better visibility.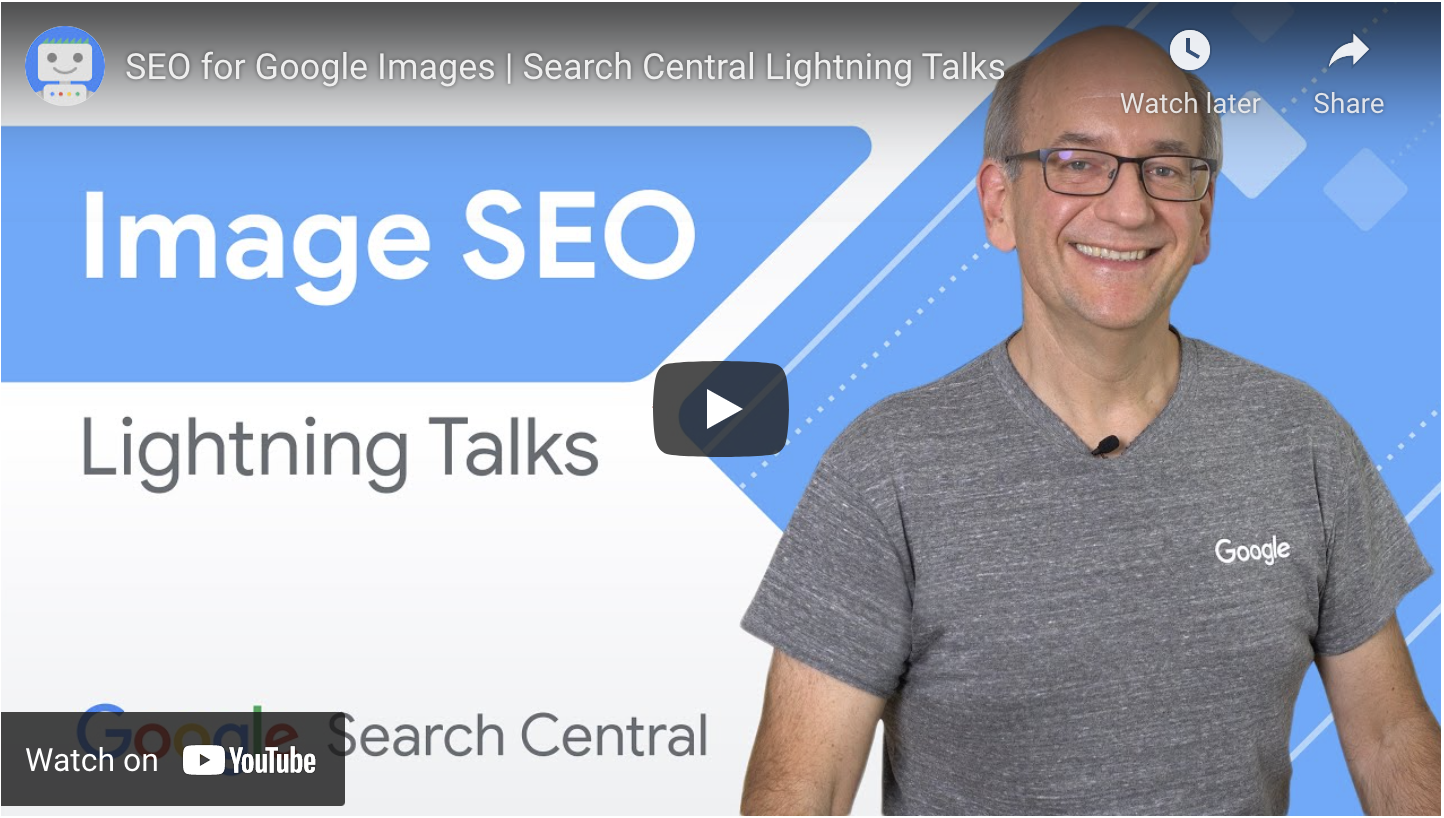 John Mueller on 503 HTTP response code.
On Twitter, John shared tips on when to use 503 HTTP response code (Service Unavailable). When you implement some temporary changes on your site, don't forget 503 response code can be one way of handling indexation for SEO.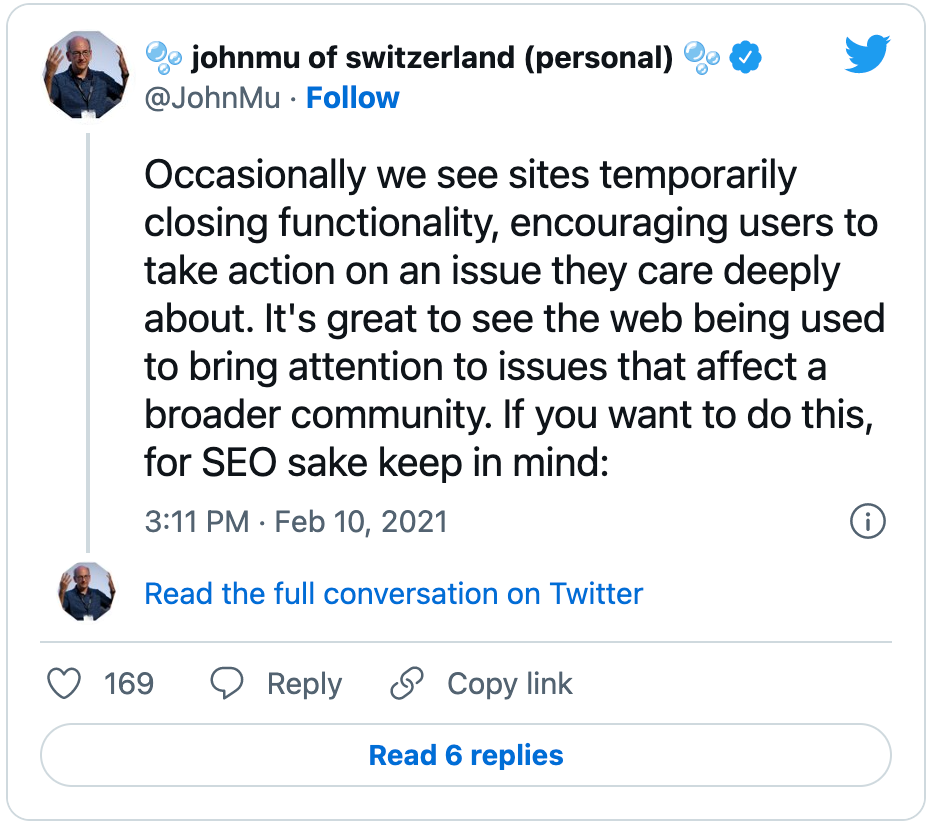 Local SEO Updates.
Google now shows the "years in business" in the local pack for businesses that want to display this information and provide it in their Google My Business profile.
Also, Google is rolling out Messaging for desktop users making communication with customers direct and easier to access.
Google wants your feedback on Google Search Console exports. In the survey linked below, Google wants to get information on how you currently use GSC exports and how satisfied you are with them. Make sure to fill in this quick survey.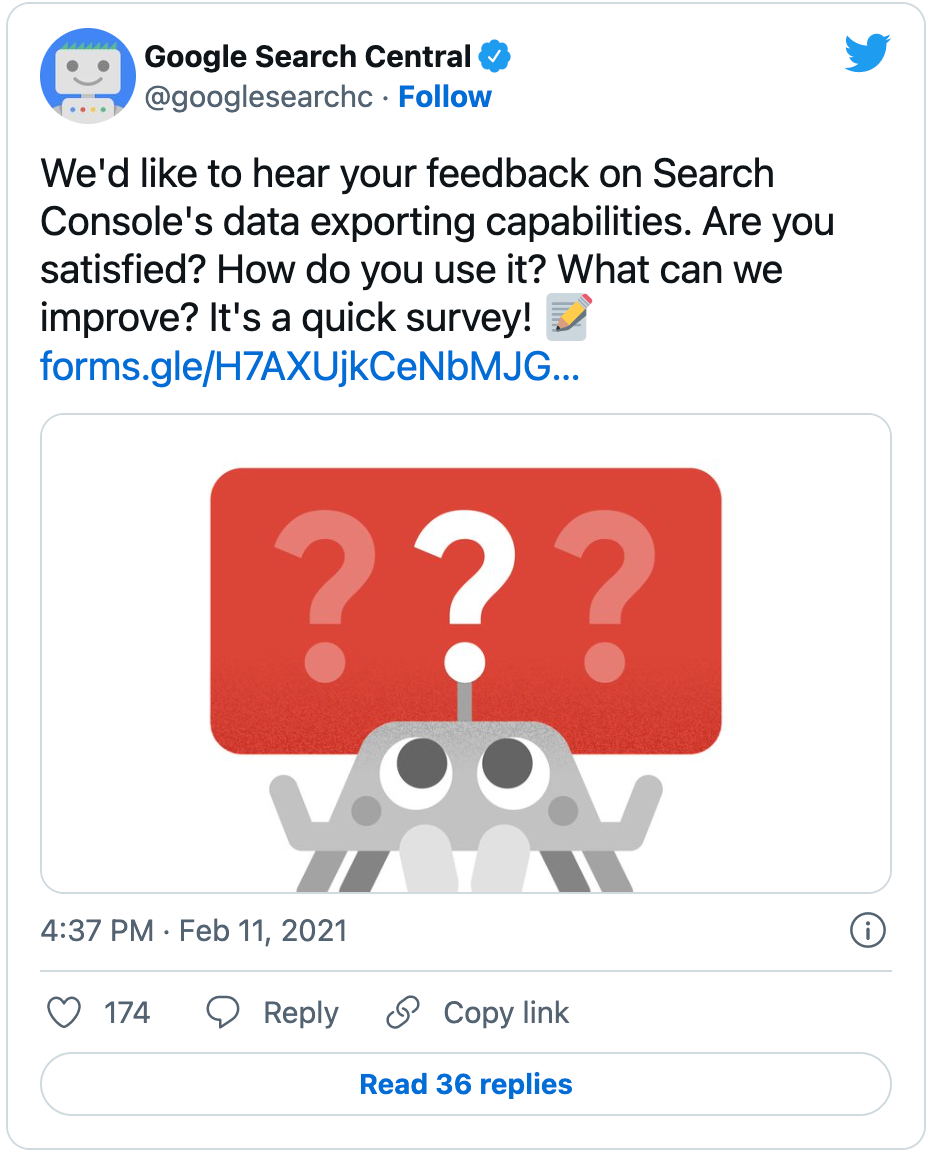 Women in Tech SEO virtual conference - WTSFest Virtual.
Women in Tech SEO community announced an online conference, which will happen in March.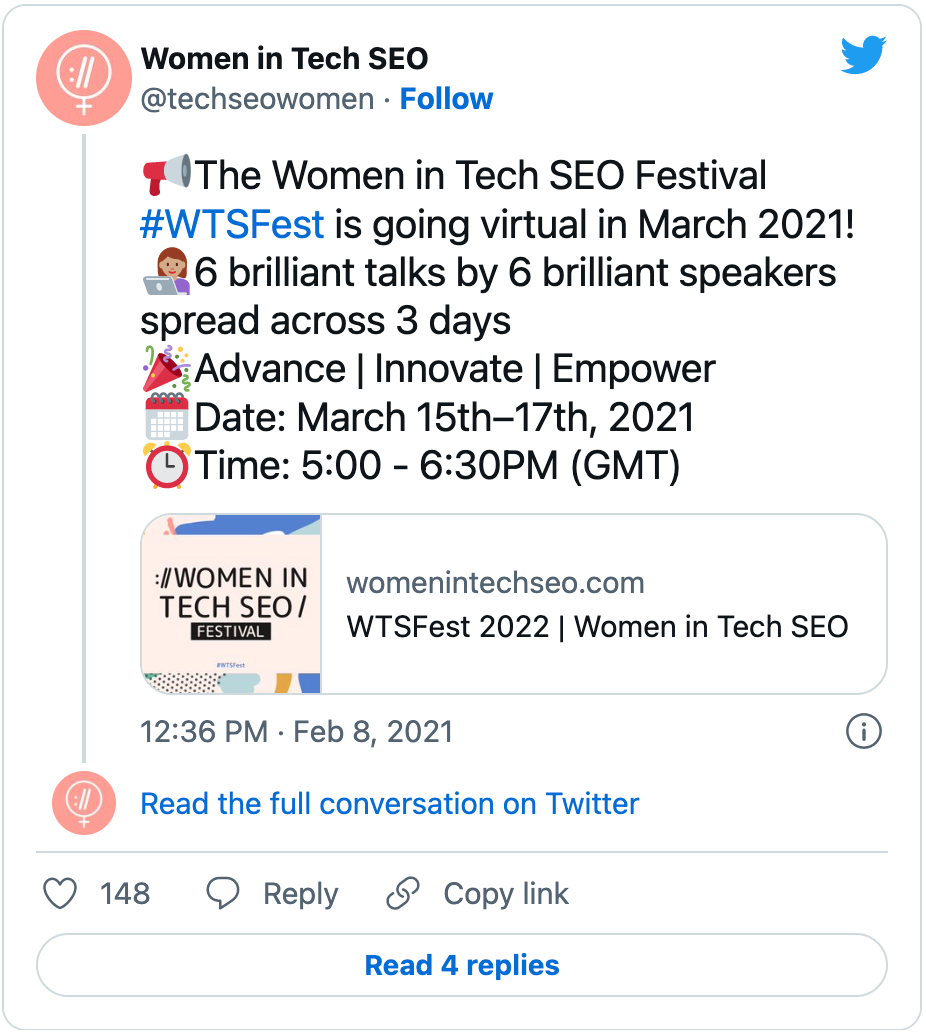 Check out the schedule on the link below:
See you on Monday with the next Rewind!
02/22/2021: SEO Rewind
Learning SEO — A Roadmap with Free Resources
Aleyda Solis put together a roadmap for learning SEO using free resources. If there is an area of SEO that you'd like to improve in, or you have a friend who is just starting, this roadmap will give you a great starting point.
Thin Content Advice
Google Search Central published a new video about thin content in their Sustainable Monetized Websites series. In this video, Aurora Morales goes over the most common types of low-quality content that negatively impact SEO.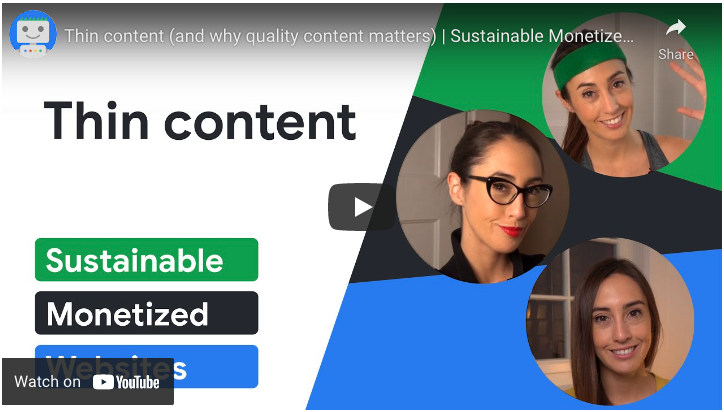 John Mueller also touched on the topic of thin content during the Google Search Central SEO hangout. The discussion was about news sites.
Should you noindex short stories/articles or not? If you are worried that some of your pages might be considered thin content, listen to the full answer here: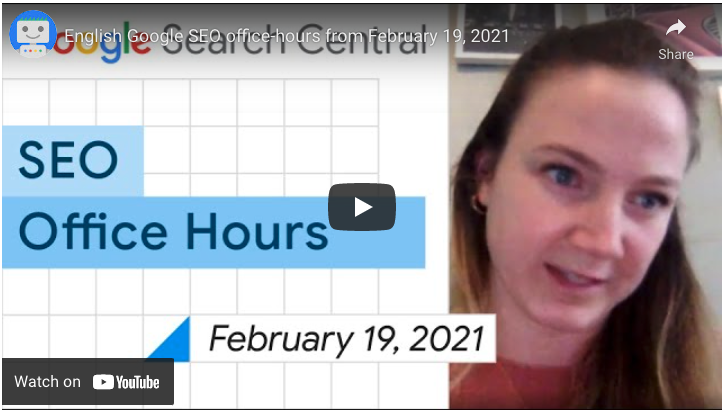 Some mobile search snippets show the keywords mentioned.
There have been reports of a new test in SERPs that Google seems to be running. In this case, the updated snippets show "tags" with mentioned keywords within each listing. The keywords (or "tags") aren't clickable.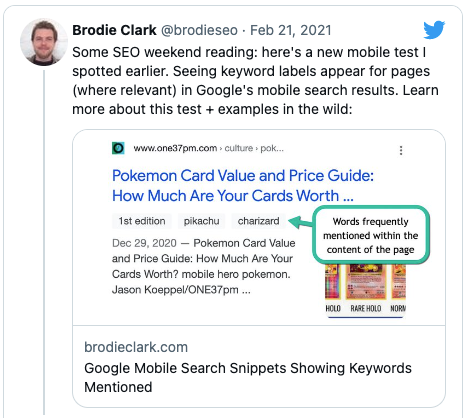 Virtual Event: Search Central Live (Feb 24)
Google will host the first installment of their new event series this Wednesday. The event is free to attend and will consist of 3 sessions:
Fireside chat
Technical SEO case study
and a live session of Search Off The Record
Local SEO: Update from Google on fighting SPAM
Google published an article that recaps what they did in 2020 to fight SPAM in Google Maps.
In 2020 alone, we took the following actions to ensure the content you see in Google Maps is reliable:
- We blocked or removed 55 million policy-violating reviews and nearly 3 million fake Business Profiles.
- We took down more than 960,000 reviews and more than 300,000 Business Profiles that were reported to us by Google Maps users.
- We reviewed and removed more than 160 million photos and 3.5 million videos that either violated our policies or were of low quality.
- Our technologies and teams disabled more than 610,000 user accounts after detecting and investigating suspicious or policy-violating behavior.
- We stopped more than 3 million attempts by bad actors to verify Business Profiles on Google that didn't belong to them.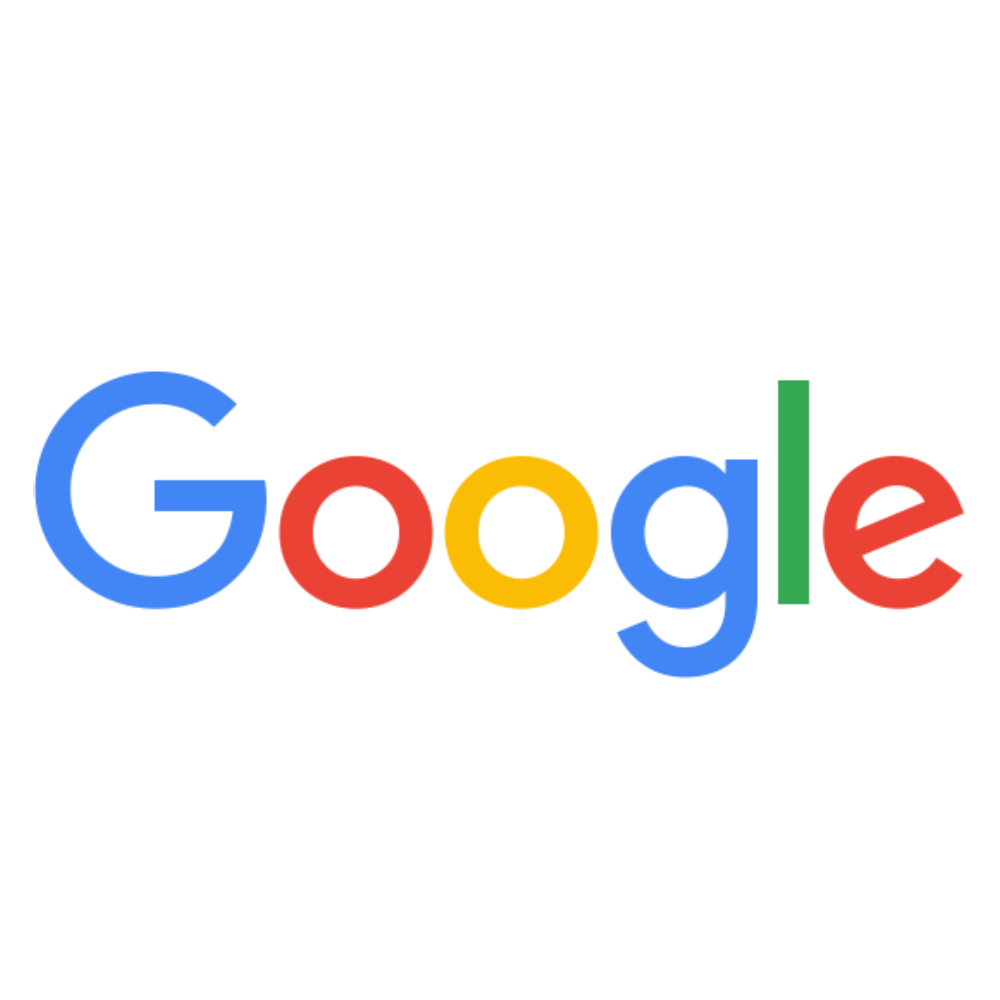 These numbers are astonishing, but at the same time, looking at the current state of Google Maps… it seems like a drop in the ocean.
Persuaded.io for Local SEO released a significant update.
Persuaded.io is a tool that you can use to track your local SEO performance using precise search grids.
Recently, they added a host of new features — like bulk keyword import and scan scheduling. See this video where Zach Todd goes over the new features: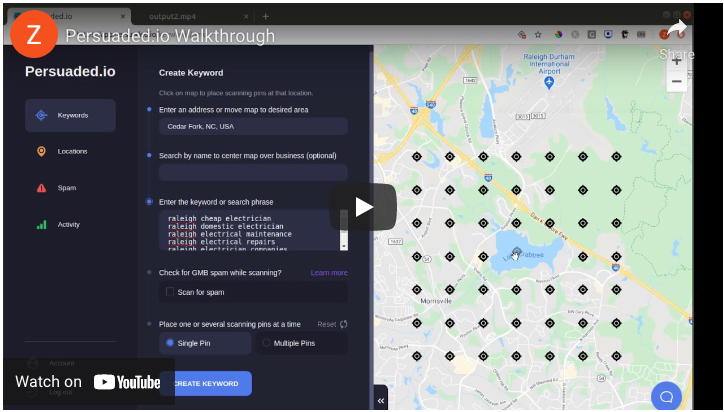 Tool: Wiki Topic Grapher
For all the technical nerds out there, Charly Wargnier ported an app to Streamlit that lets you use Google Natural Language API to retrieve entity relationships from any Wikipedia topic.
There are many possible SEO-related applications — such as quickly researching a complex topic or finding gaps in your content.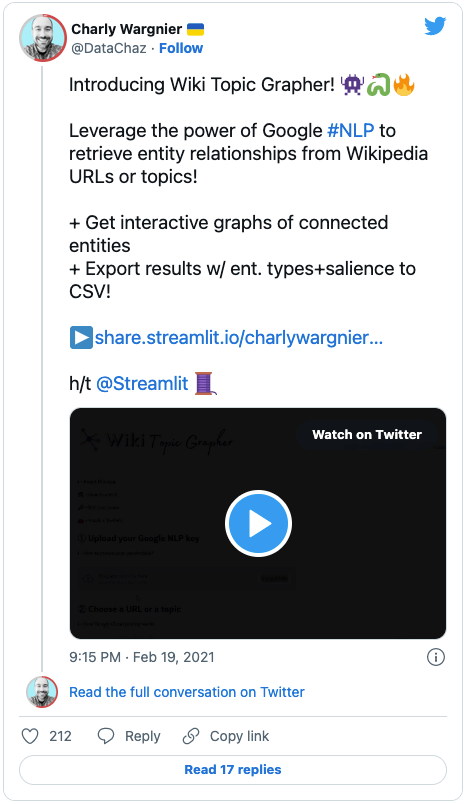 https://share.streamlit.io/charlywargnier/s4_wiki_topic_grapher/main/app.py
See you on Monday with the next Rewind!
03/01/2021: SEO Rewind
Moz: Featured Snippets drop to historic lows
Moz discovered a significant decrease in % of search results with Featured Snippets in their 10K-keyword dataset. This change happened on February 19th.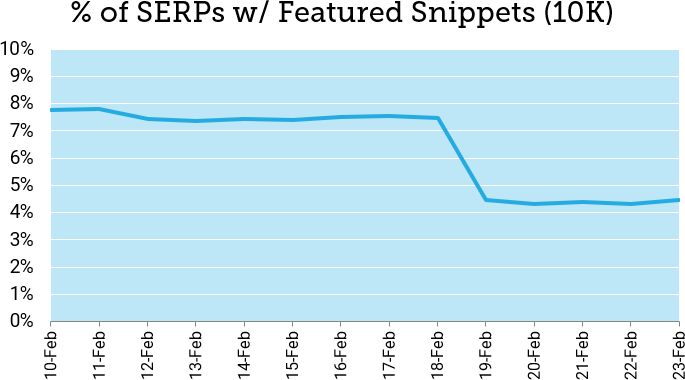 Dr. Pete elaborates further that this shift seems to have impacted some industries more heavily - such as Health and Finance. And especially short-tail, highly competitive keywords in these industries.

To see if (and how much) you were impacted, you can use the fairly new "Organic keywords 2.0" report in Ahrefs. With the proper filters, it'll show you which Featured Snippets you had before this change vs. which you have now.
GSC: New Association functionality
In Setting in Google Search Console, you can now find a new Association page that shows all connections to other Google services - such as Google Analytics, your YouTube channel, etc.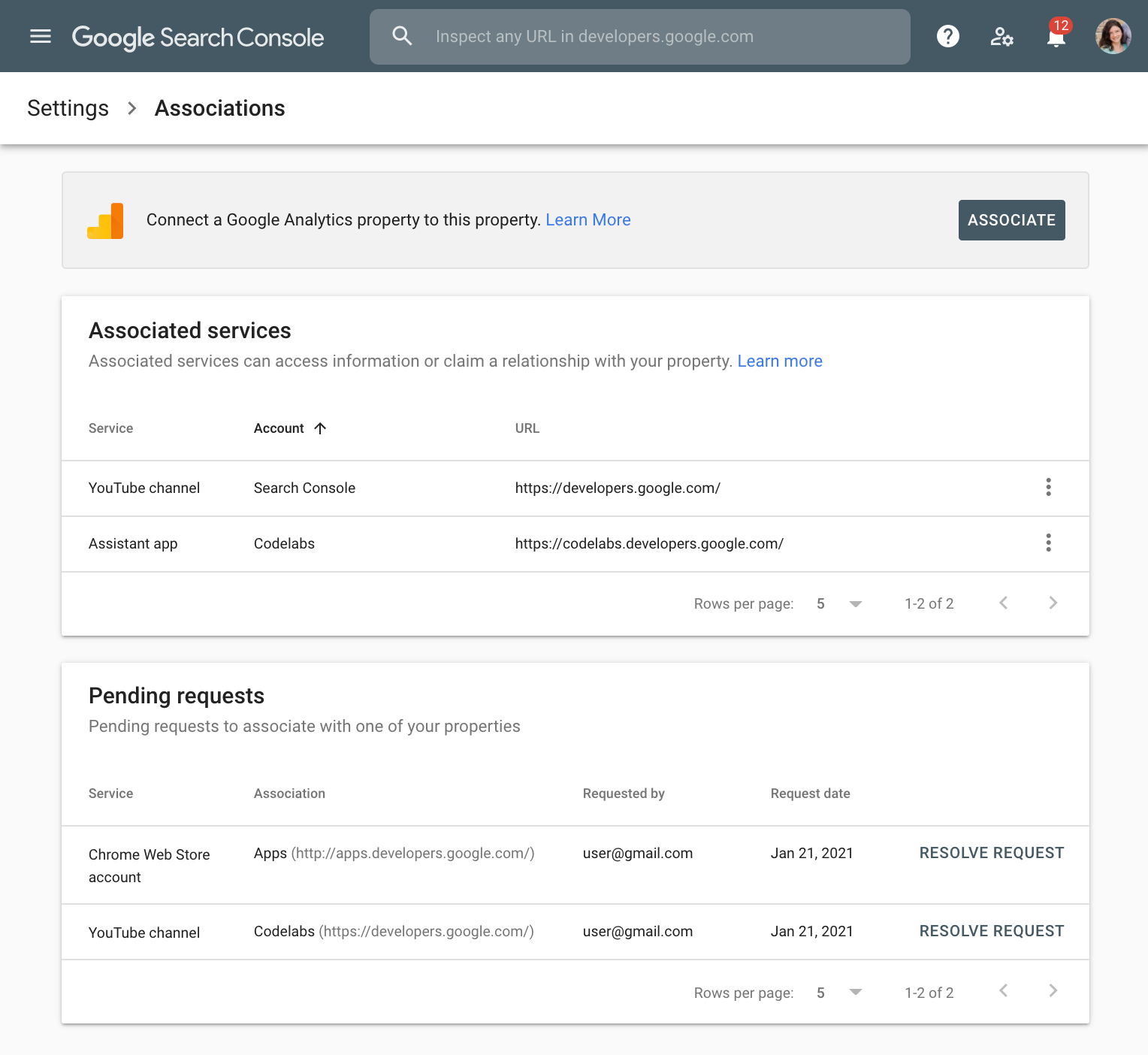 Also, you can now link Domain properties that you have in GSC to Google Analytics.
Search Central Live recording available
Last week, Google hosted the first installment of their new event series.
Agenda:
Fireside chat - Danny Sullivan, Martin Splitt, Cherry Prommawin, Ashley Berman Hale
Technical SEO case study - Martin Splitt, Kristina Azarenko
and a live session of Search Off The Record - Gary Illyes, John Mueller, Martin Splitt
Recording of the full event is available here: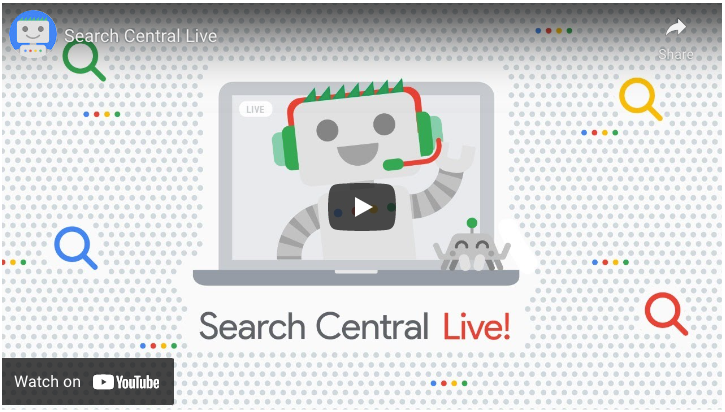 Are you concerned about the amount of 404s you see in GSC? Don't be.
For some sites, 30-40% of 404s reported in Google Search Console is perfectly fine and natural, John Mueller answered to a question during the recent Google Search Central SEO hangout.
So don't worry about Google still trying to crawl URLs that have been gone for months and years. That's just how hungry Googlebot is.
Google: Longer title tags can be beneficial to SEO
Gary Illyes from Google said there is an SEO benefit in having title tags longer than what is displayed in the search.
Google: The Page Experience Update will not be a massive change
According to Danny Sullivan, the Page Experience Update that is supposed to come in May will not be a massive change - at least in the beginning.
It seems logical if you look at how much time they gave webmasters to prepare for the full rollout of mobile-first indexing (the final rollout should happen this month; however, Google first announced mobile-first indexing in Nov 2016).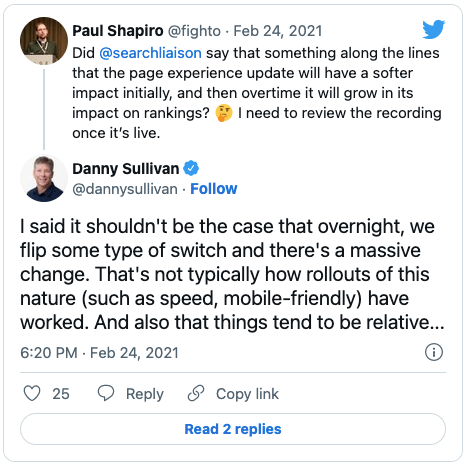 See you on Monday with the next Rewind!
03/08/2021: SEO Rewind
Bing Search Results are Visually Impressive
Microsoft announced a host of new improvements in Microsoft Bing - these updates are focused on making search results more "visually impressive", as they claim.
I have to admit it indeed looks better. Below, you can compare search results for [giraffe] (which is one example Microsoft used in their announcement).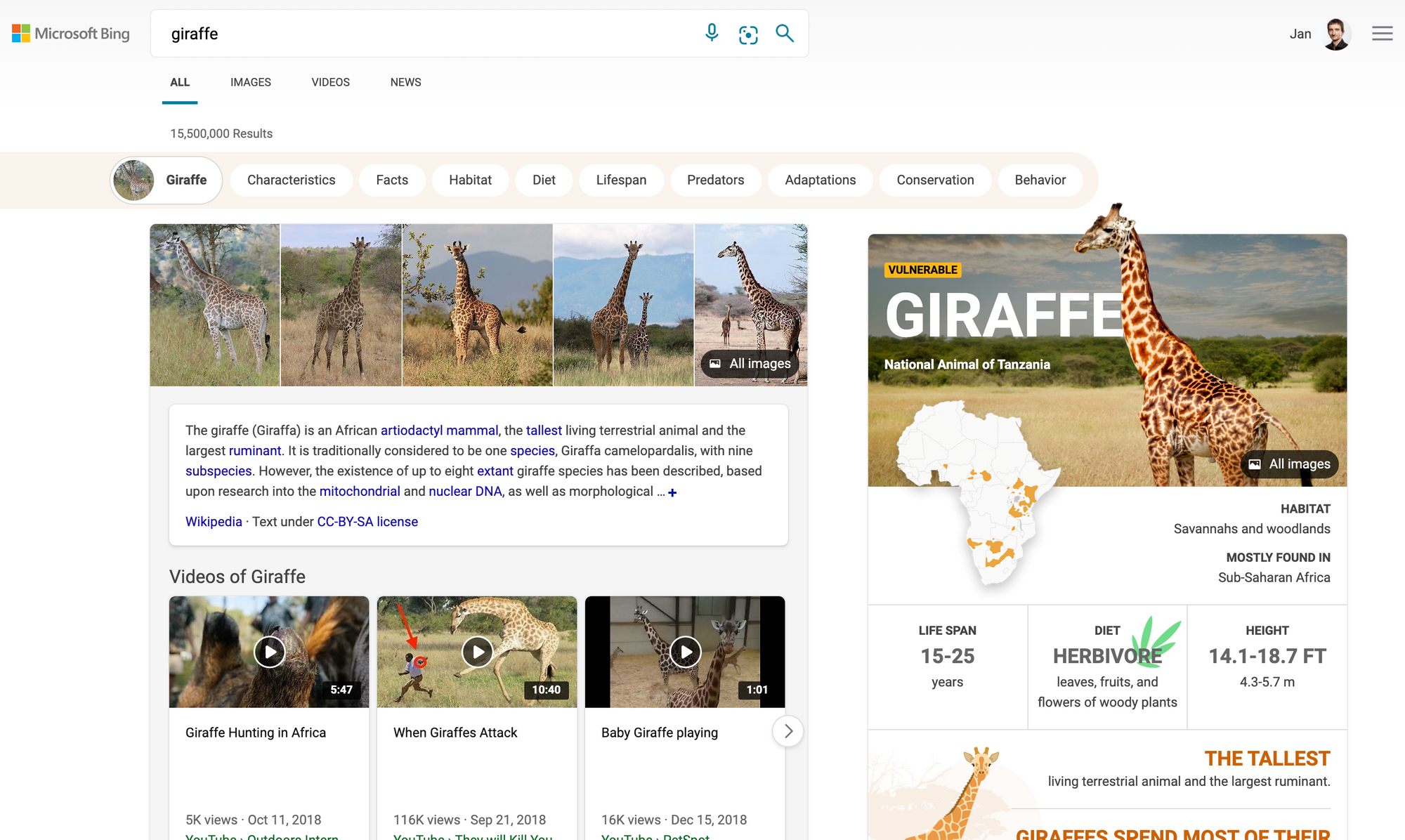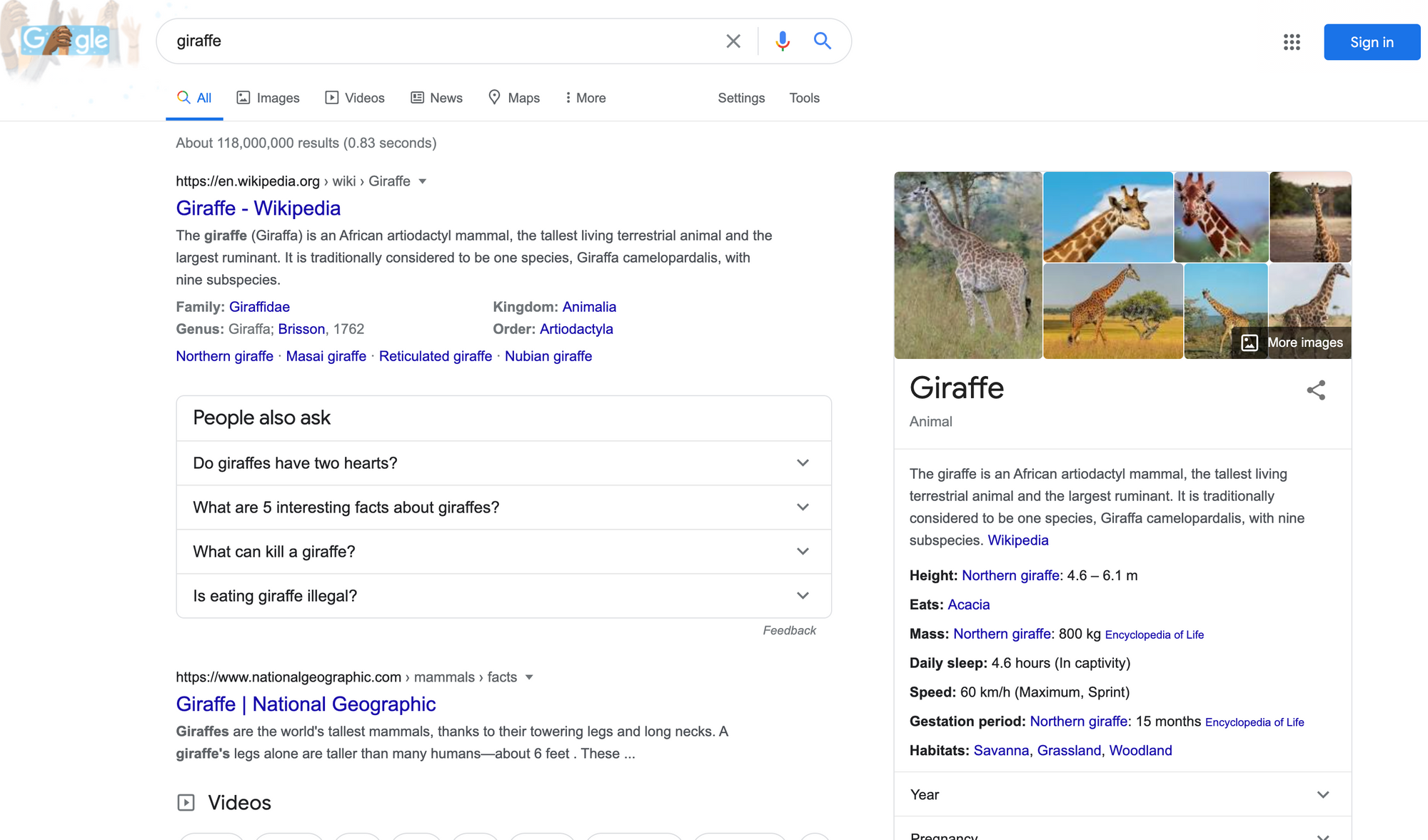 For more details, go to the official announcement: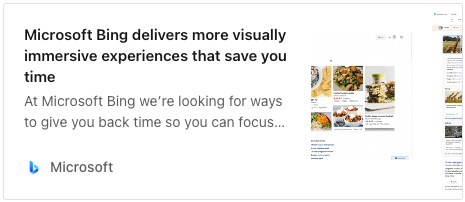 New GSC Video: Crawl Budget and the Crawl Stats
Google Search Central published a new video - this time goes into detail on crawl rate, crawl demand, and crawl budget.
This video is relevant to large websites only.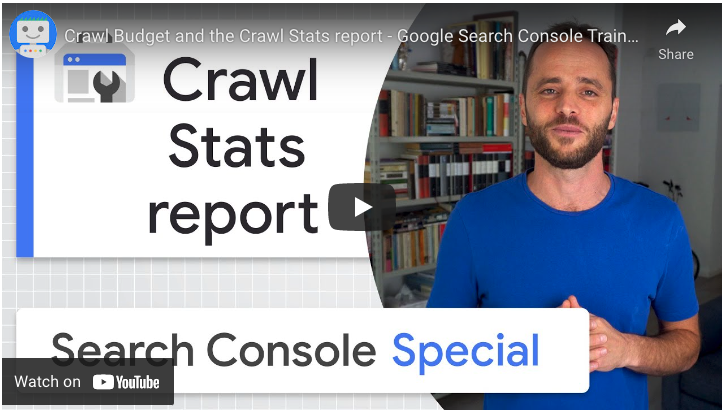 Scroll To Text Will Support Video
With Scroll To Text links, Google can send users to a specific section within a page. That way, users can find what they are looking for faster instead of scrolling through the whole page. Provided they use Chrome.
According to recent information, this will become available for images and videos as well.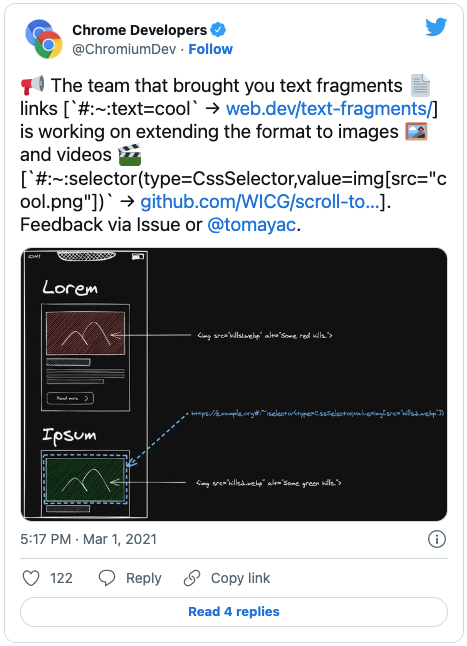 If you want to see if you get any clicks from Scroll To Text links, head over to Google Search Console and use this filter on your Pages in the Performance report:
Google Updated PageSpeed Insights Scores
Starting March 3rd, Google uses HTTP/2 for PageSpeed Insights scores, so you might have noticed an increase in your scores because of that.
Google Has a New Key Moment Videos Interface
Google seems to be rolling out an updated layout for the key moment video appearance in search results.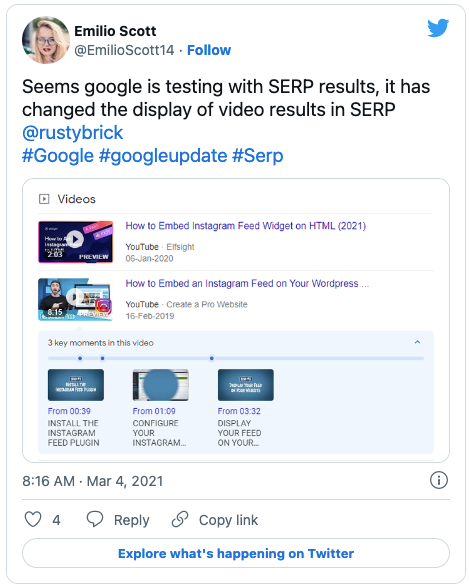 If you have any videos that appear in this rich form factor, head over to Search Engine Roundtable for more details:
Brave Browser Will Have Its Own Search Engine
Brave, the privacy-focused browser, announced the acquisition of Tailcat, the open search engine. Tailcat will become the foundation of Brave Search.
Brave Search will join the family of privacy-preserving Brave products as consumers are increasingly demanding user-first alternatives to Big Tech. The Brave browser saw unprecedented growth in 2021, reaching over 25 million monthly active users. This mirrored the impressive migration to Signal, the privacy messaging platform, after WhatsApp announced a change to their privacy policies requiring data-sharing with Facebook.
You can sign up for the waiting list here.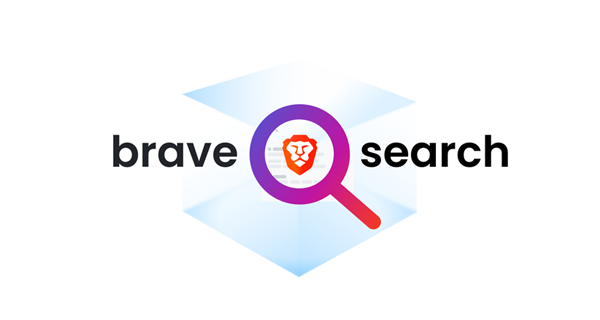 SEMrush: $100 million IPO
SEMrush is going public with their IPO filed last Monday.
The Boston, MA-based company was founded in 2008 and booked $125 million in revenue for the 12 months ended December 31, 2020. It plans to list on the NYSE under the symbol SEMR.
https://www.renaissancecapital.com/IPO-Center/News/78547/Digital-marketing-management-platform-SEMrush-Holdings-files-for-a-$100-mil
WordPress Gutenberg 10.1 Brings Significant Boost to Core Web Vitals
The latest version of the Gutenberg editor - 10.1 released on March 3rd - generates much cleaner code resulting in visible page loading speed improvements.
For more details, head over to SEJ:
See you on Monday with the next Rewind!
03/15/2021: SEO Rewind
New analysis: The proportion of mobile searches is more than you think
SISTRIX published a new analysis with around 80 million keywords focused on the evolution of search from desktop to mobile devices.
This comes right before the final switch to mobile-first indexing this month.
From 80% to only 45% mobile searches – the difference is in the industry sector: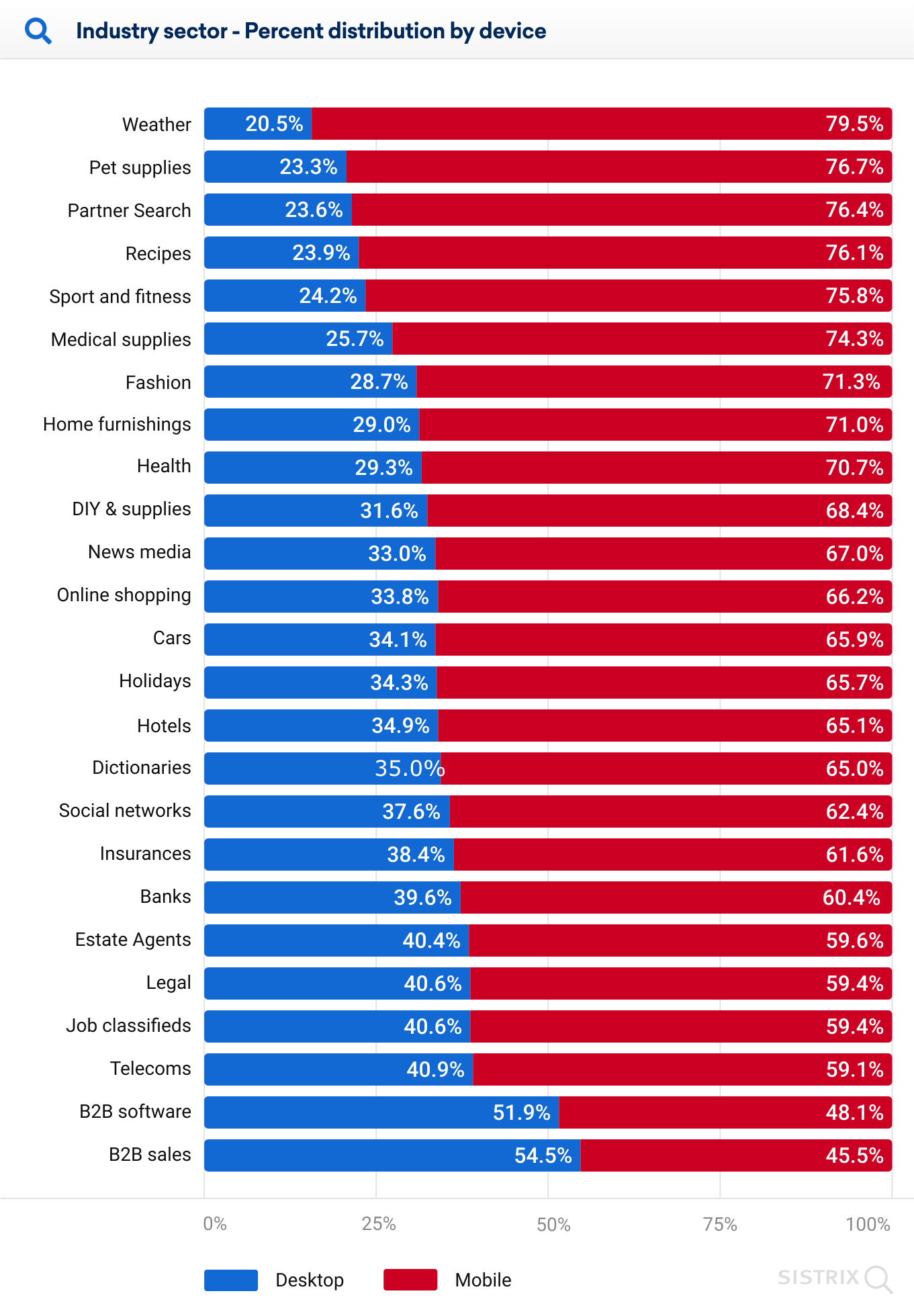 For more details read the complete analysis:
Google now provides free hotel booking links
Hotel booking links - previously provided through Google Hotel Ads - will be free.
The free booking links will appear below the ads. With these free links, you can get some additional visibility for your offering.
How to handle longer website outages?
John Mueller gives advice on how to handle multi-day website outages in the Twitter thread embedded below: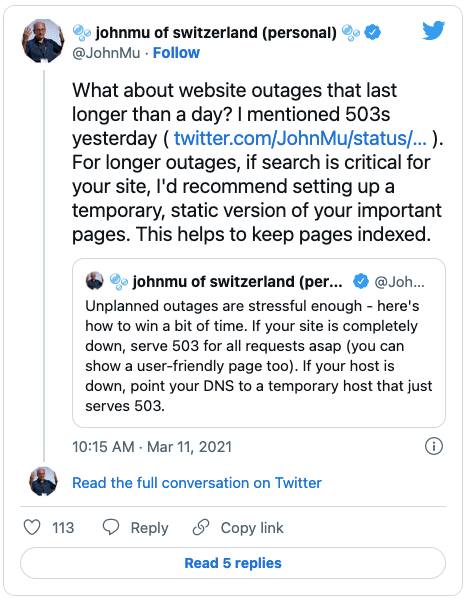 There are alternative solutions though - such as Cloudflare's Always Online - that might be easier and more elegant.
Local SEO: UK businesses caught buying five-star Google reviews
Which?, a consumer protection brand from the UK, sheds more light on the business behind fake Google My Business reviews.
Google Search Console rich results report updated
Google updated some of the structured data requirements for job postings and F&Qs
March 11, 2021:
Job posting
March 2, 2021:
Q&A and FAQ
See you on Monday with the next Rewind!
March 2021: SEO Rewind
Action steps:
If you have YouTube videos, check if they appear in organic search. If they do, make sure you have timestamps in your YouTube descriptions. That way, Google will identify segments correctly for the new rich key moments experience.
If you have an educational website, check out the new Practice Problems and Math Solver structured data.
If your site is in healthcare and has a local listing, check out the updated list of categories. There might be some new ones relevant to you.
If you work with WordPress, Shopify, Wix or Magento, head over to Learningseo.io, you'll find guides on implementing SEO changes in your CMS.
Tool to try: Demographics.io lets you quickly check demographic information for a list of keywords.
More details and other updates below:
Google Has a New Key Moment Videos Interface
Google rolled out an updated layout for the key moment video appearance in search results.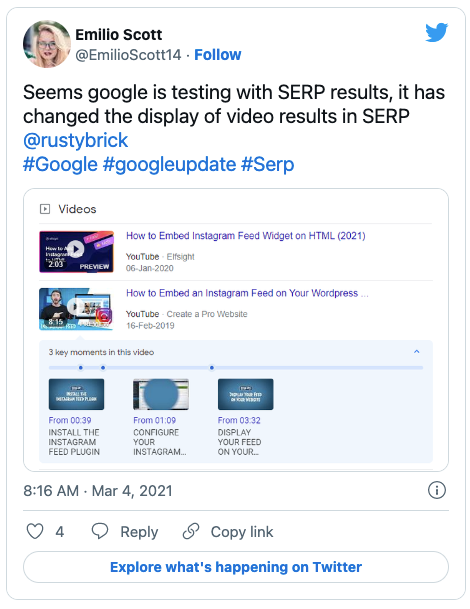 If you have any videos that appear in this rich form factor, head over to Search Engine Roundtable for more details:
Don't forget to optimize your timestamps in your YouTube descriptions. Most times, Google will select key moments from your videos automatically. But if you have timestamps in your YouTube description, they will use that.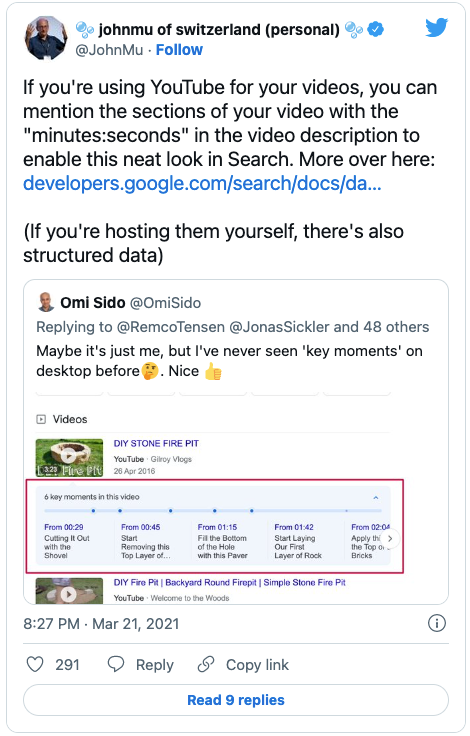 Scroll To Text Will Support Video
With Scroll To Text links, Google can send users to a specific section within a page. That way, users can find what they are looking for faster instead of scrolling through the entire page. Provided they use Chrome.
According to recent information, this will become available for images and videos as well.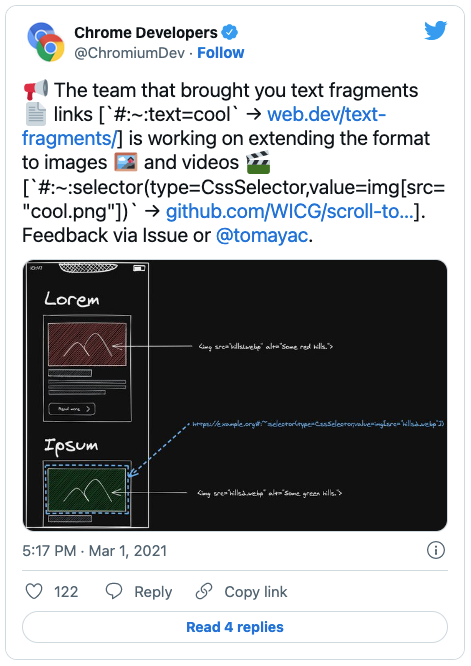 If you want to see if you get any clicks from Scroll To Text links, head over to Google Search Console and use this filter on your Pages in the Performance report:
New analysis: The proportion of mobile searches is more than you think
SISTRIX published a new analysis with around 80 million keywords focused on the evolution of search from desktop to mobile devices.
This comes right before the final switch to mobile-first indexing this month.
Mobile searches vary from 80% to only 45% depending on the industry: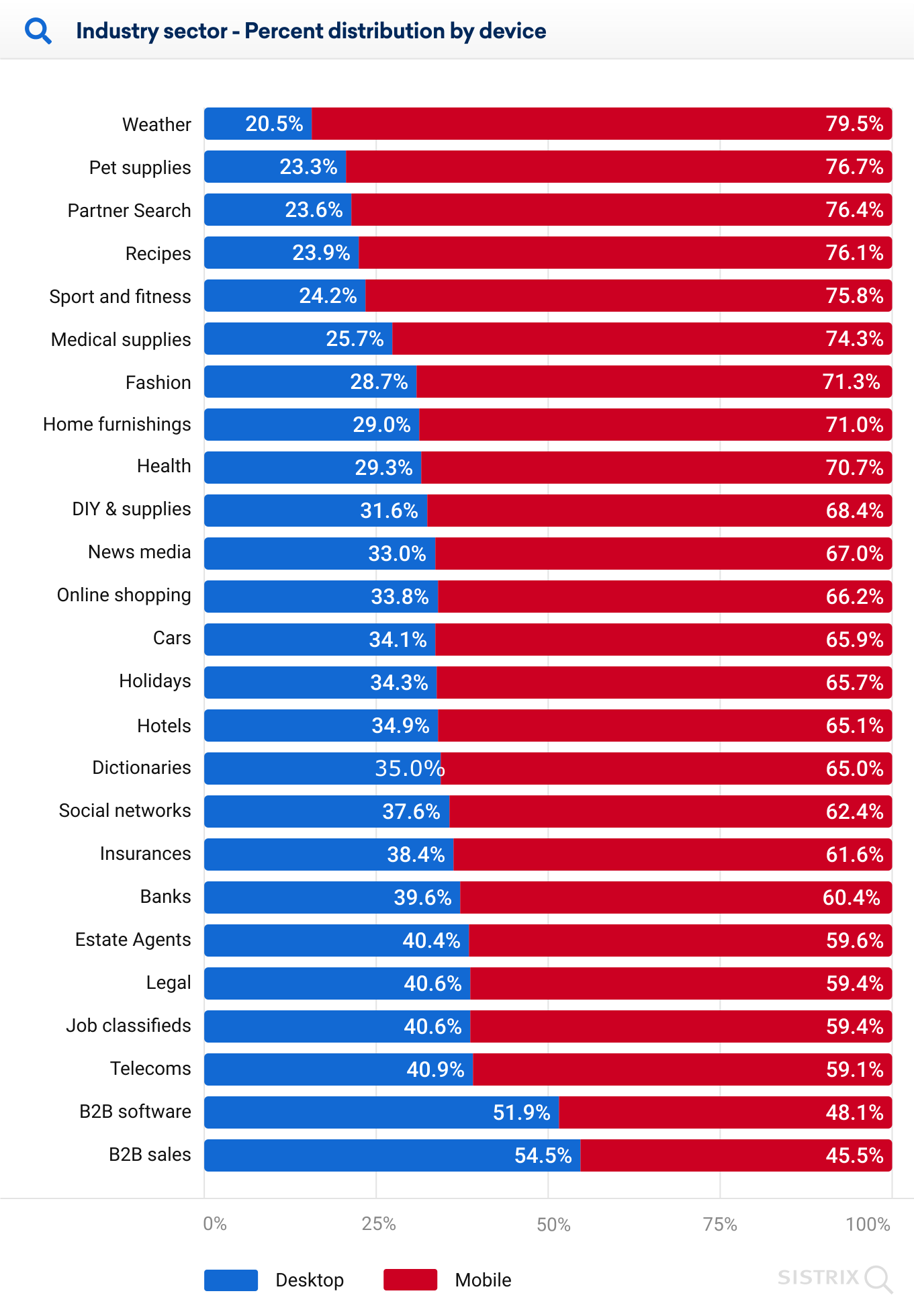 For more details, read the complete analysis: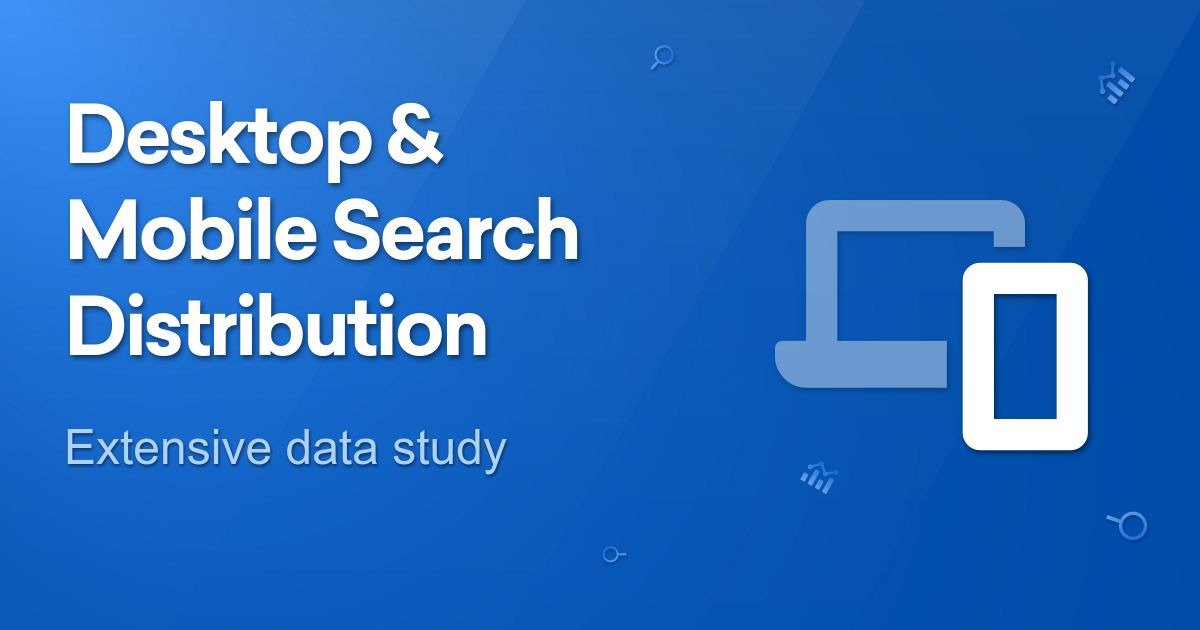 3 New Videos from Google
Google published a couple of helpful videos from their Search Console training series and Search Central Lightning Talks.
Crawl Budget and the Crawl Stats
Video goes into detail on crawl rate, crawl demand, and crawl budget. This video applies to large websites only.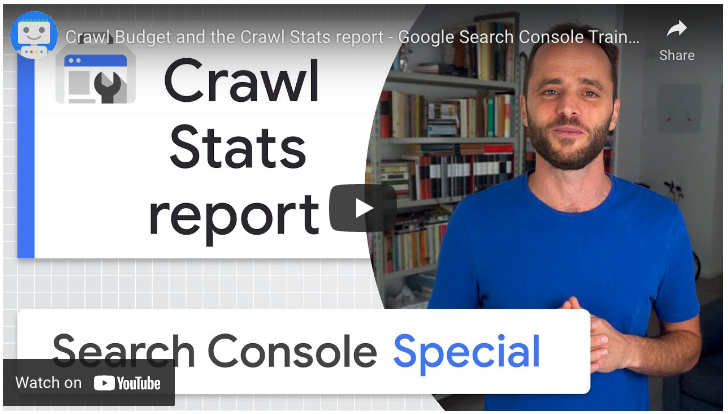 Best practices for Google Search & Discover
Video covers best practices if you want your videos to appear in Google Search or in the Discover feed.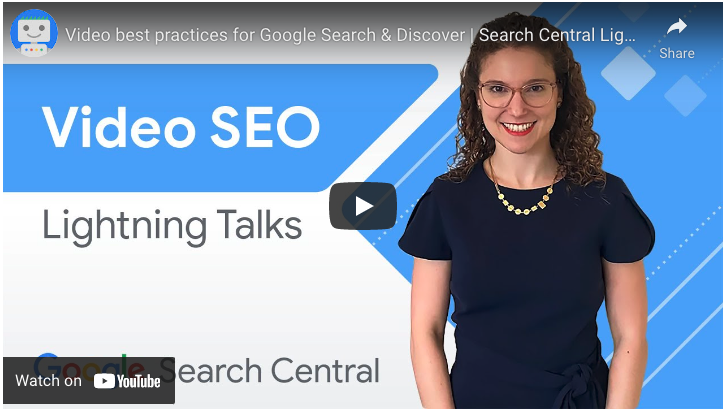 How to get your products into Search
Video covers the basics of working with product data and making it available to Google to increase your visibility across Google surfaces.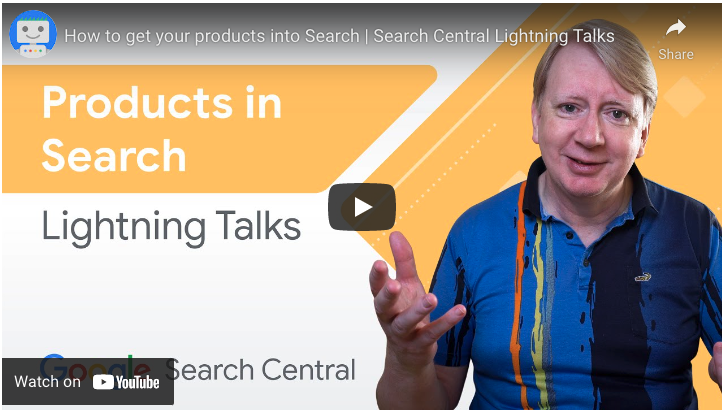 SEO in Your CMS of Choice
I already mentioned Learningseo.io by Aleyda Solis - it's a fantastic starting point if you want to learn anything about SEO - regardless if you just starting or are already a PRO.
Recently, Aleyda added a new tab of resources dedicated to SEO in popular content management systems.
If you work with WordPress, Shopify, Wix (I'm so sorry!), or Magento - there are comprehensive guides just for you:
Tool Tip: Get Demographic Information for a List of Keyword
Demographics.io lets you quickly check demographic information (gender, age brackets) for a list of keywords.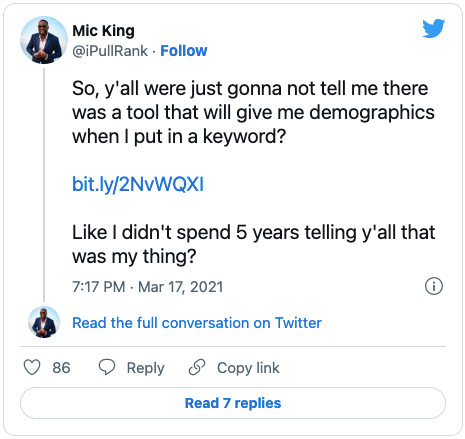 New Structured Data for Educational Sites
If you have an educational site, pay attention to the newly introduced structured data:
Practice Problems - Your quiz can appear directly within the Google search experience
Math Solver - Help users find an explanation for how to solve a math problem.
Google My Business Added New Categories
Google My Business added 25 new categories - all related to healthcare, mostly pediatric:
Transplant surgeon
Surgical oncologist
Radiotherapist
Pediatric urologist
Pediatric surgeon
Pediatric rheumatologist
Pediatric pulmonologist
Pediatric orthopedic surgeon
Pediatric oncologist
Pediatric neurologist
Pediatric nephrologist
Pediatric hematologist
Pediatric gastroenterologist
Pediatric endocrinologist
Pediatric dermatologist
Neurophysiologist
Men's health physician
Intensivist
Hyperbaric medicine physician
Hepatologist
Geriatrician
Fixed-base operator
Cosmetic surgeon
Cardiovascular and thoracic surgeon
Bariatric surgeon
If any of the categories above apply to you, update your GMB listing.
Google is Testing New Mobile Display for eCommerce Categories
Brodie Clark discovered Google is testing an updated version of mobile search results featuring product information - image and product price.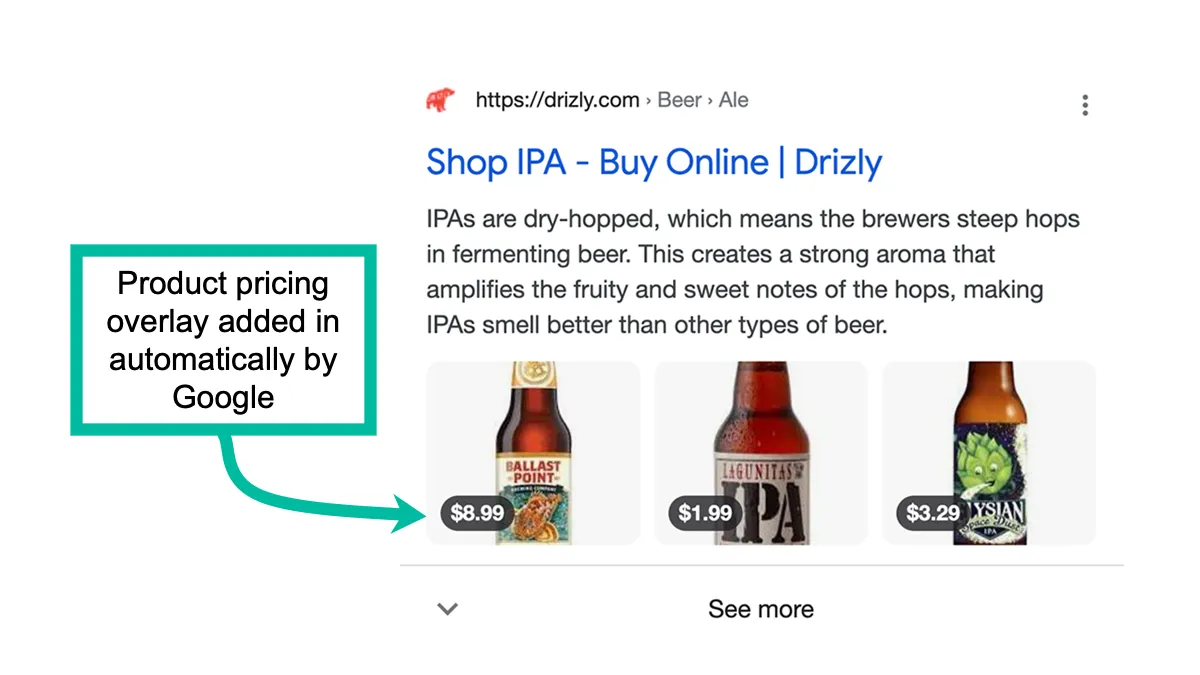 Over 64% of All Searches Result in No Click
Rand Fishkin claims that according to his analysis of SimilarWeb's clickstream data, over 64% of all searches result in no click on any of the search results (zero-click searches).
The good news: there are more searches on Google today than ever before, and more clicks available, too.
The bad news: in the last three years, Google's been the overwhelming beneficiary of increasing worldwide search volume, and as the pandemic takes more people off their laptops and desktops and puts them back on their mobile devices, the zero-click search problem is likely to rise even more.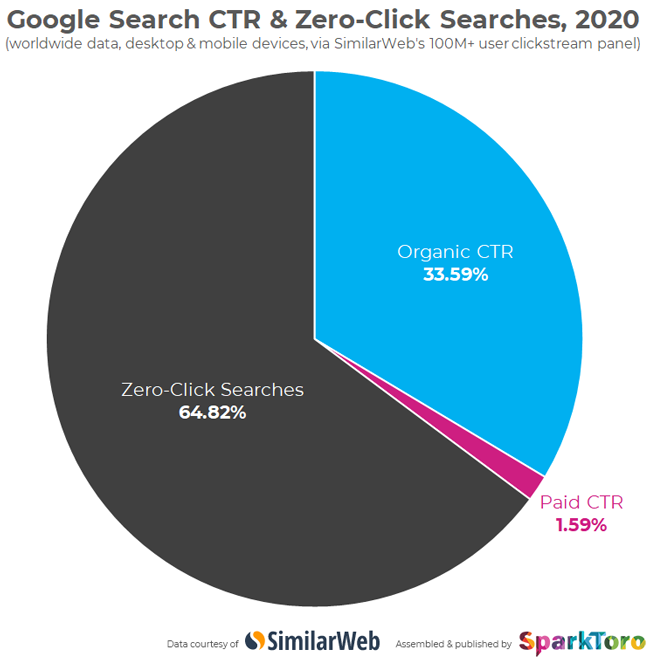 Google quickly responded, claiming that Rand's analysis "relies on flawed methodology that misunderstands how people use Search", and listing examples of common zero-click searches.
I highly recommend reading both articles and making your own opinion: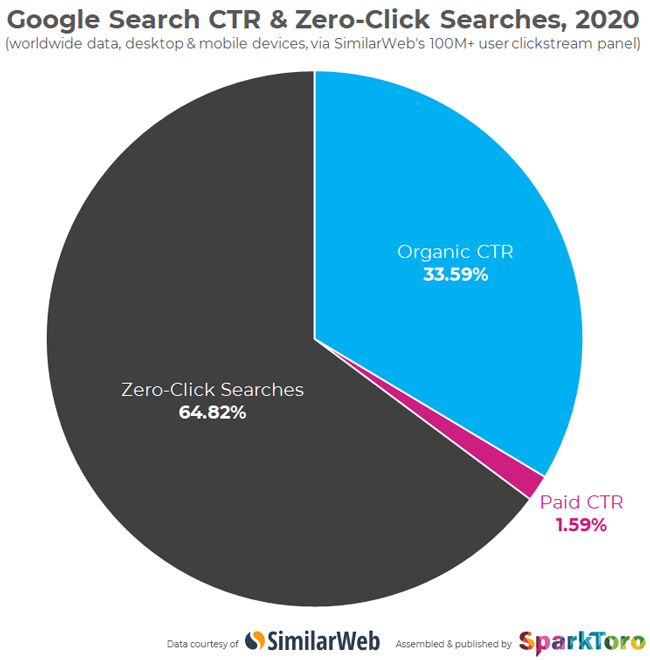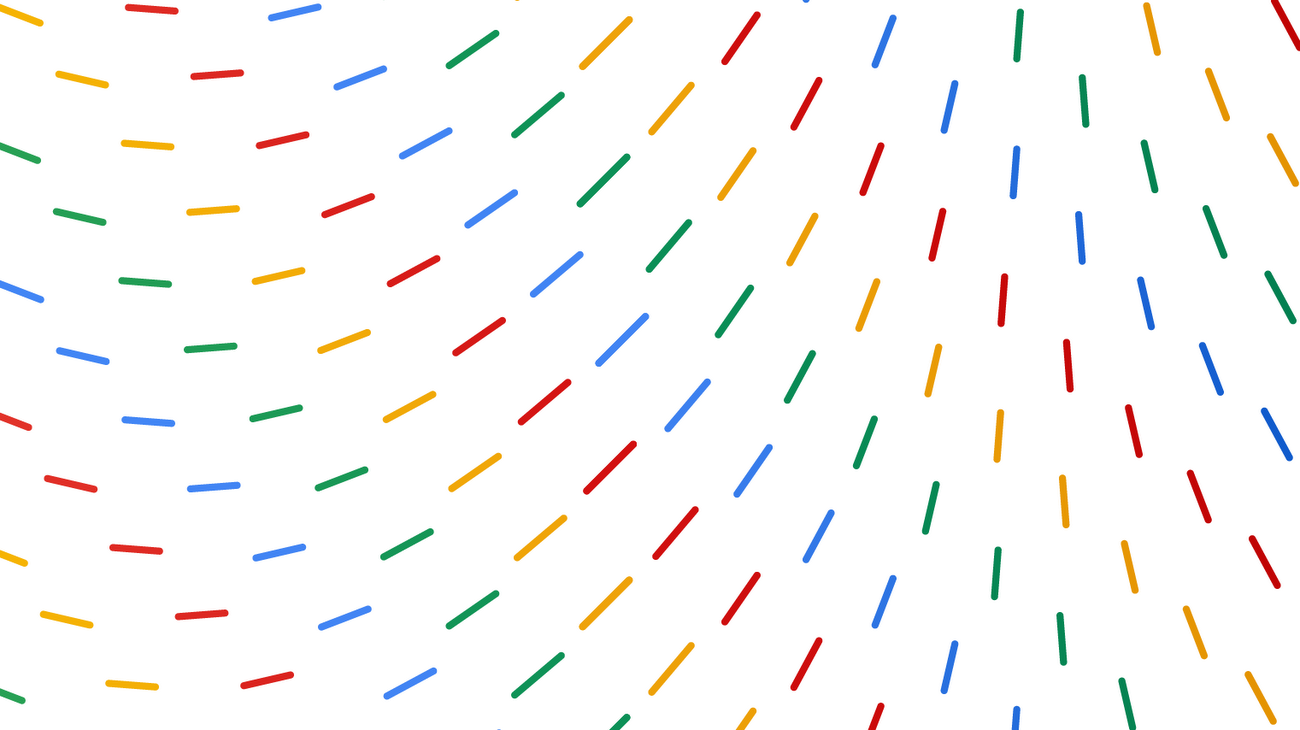 April 2021: SEO Rewind
Product Reviews Update
On April 8th, Google updated its ranking algorithm when it comes to ranking product reviews. The update currently affects only content in English.
If you work with reviews, read the accompanying article carefully:
This can be crucial for affiliate sites.
If this update is relevant to your site, check out this in-depth analysis by Glenn Gabe, where he goes into great detail with examples and FAQ: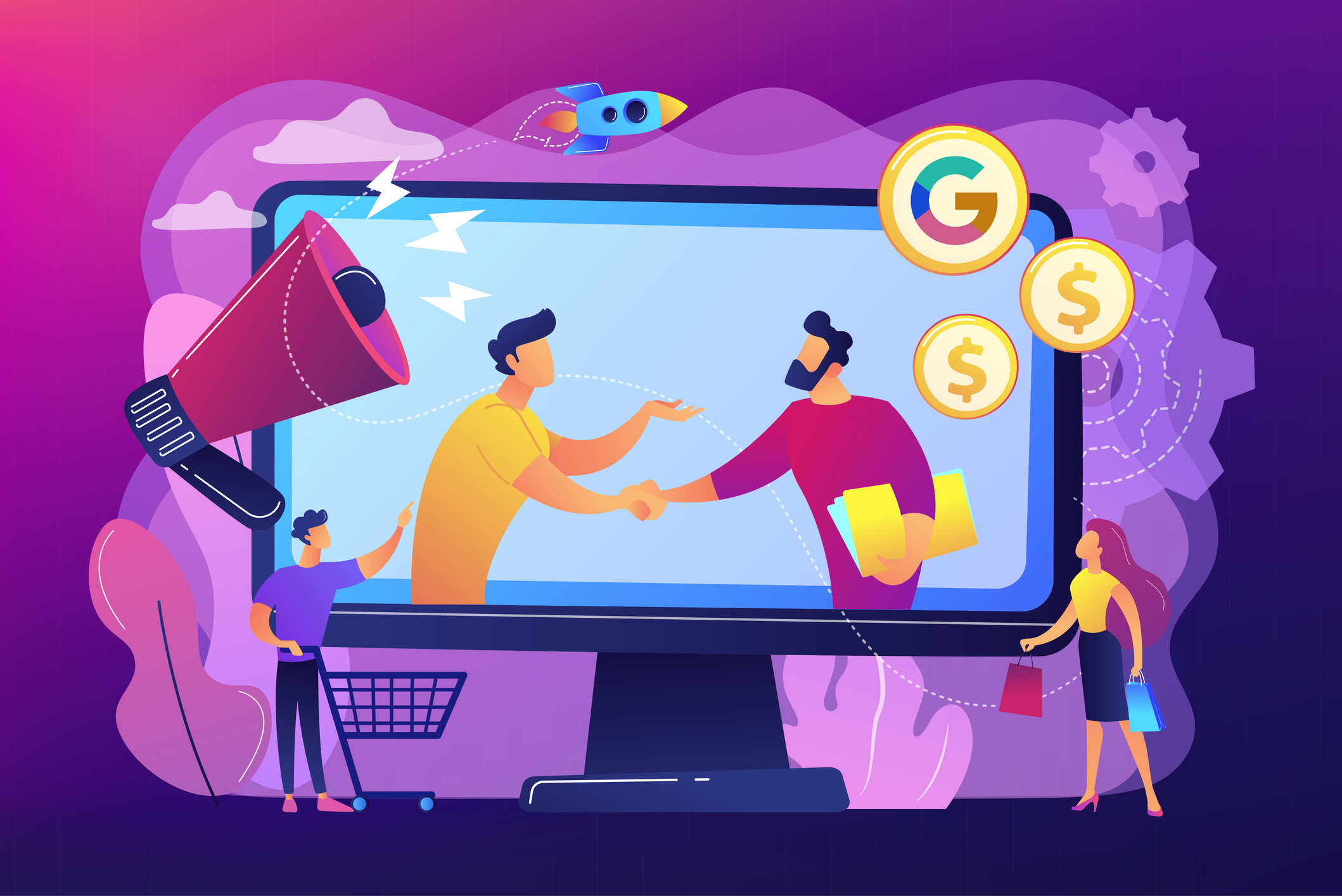 Screaming Frog 15.0 with crawl comparison
Screaming Frog released a new version with several major improvements. The most important is the ability to compare crawl and detect changes.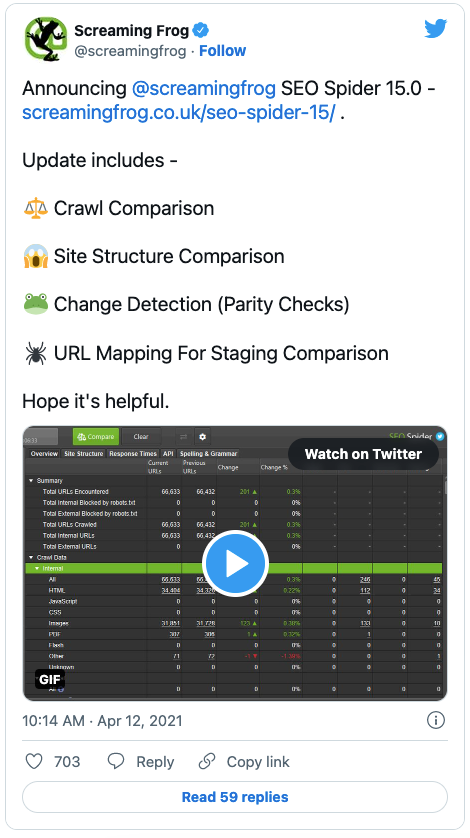 That's a very welcomed addition!

New tool: KeywordInsights.ai
Suganthan Mohanadasan and Andy Chadwick from Snippet Digital launched a beta of their new tool that helps SEOs with grouping keywords into clusters and quickly assessing user intent.
If you like testing new tools, you can join the waiting list here.
Based on my - so far very limited - testing, I can say that it provides surprisingly good results, and I'm excited to give it a closer look.
To get a sneak peek at what you can do with data from KeywordInsights, check out Andy's video here: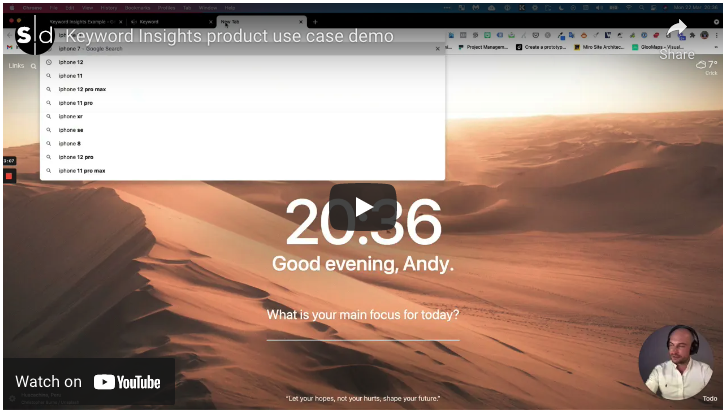 Google Search Console Updates
A lot of new improvements in Google Search Console - with the most visible one being the new Page Experience Report: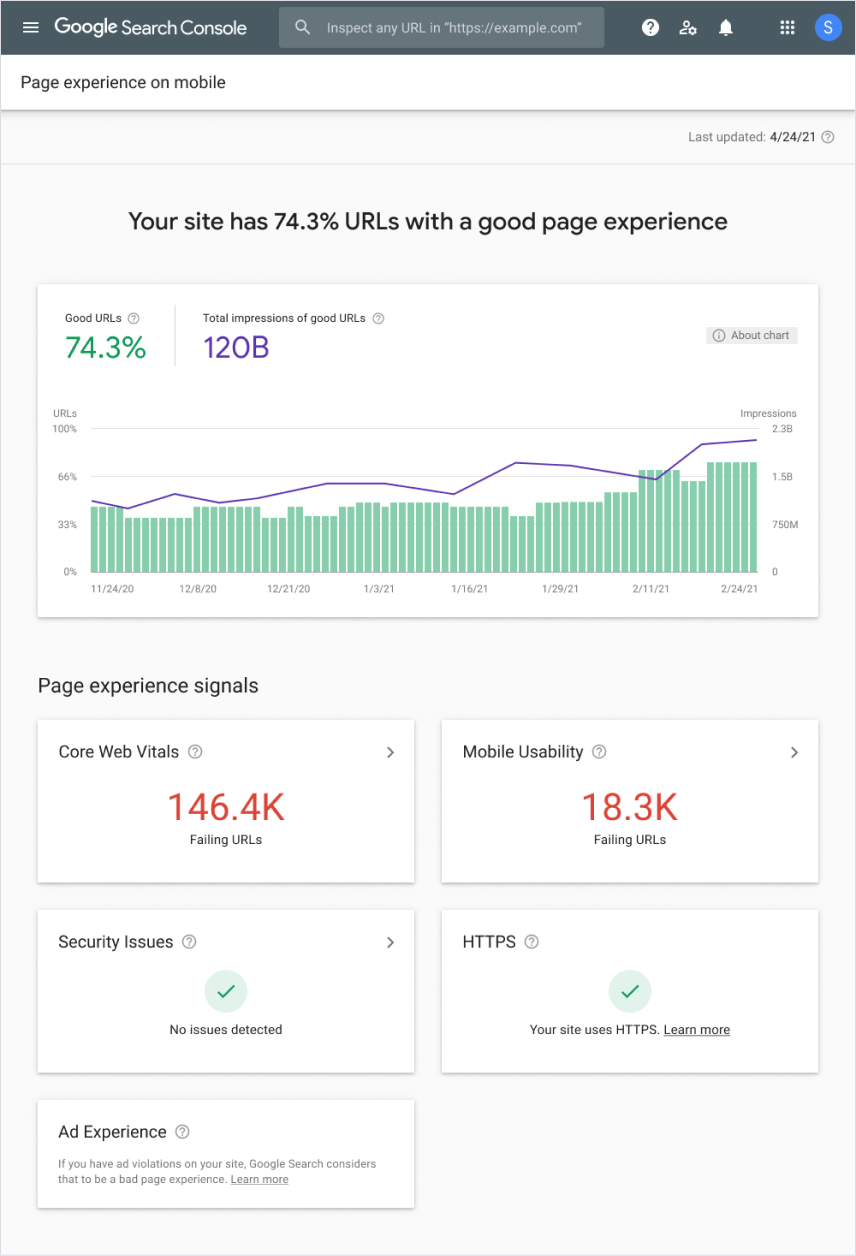 This report combines the existing Core Web Vitals report with other components of the page experience signals, such as HTTPS security, absence of intrusive interstitials, safe browsing status, and mobile friendliness.
This is a nice addition before the upcoming page experience update. Page experience update was initially announced to come in May but has been postponed a little bit - Google now claims that a gradual rollout will start in mid-June.
Other Google Search Console updates are less obvious:
You can filter pages in the Performance report by Page Experience
Google updated the algorithm for counting image impressions in Search results - you might see a drop in the number of image impressions.
But the most helpful update is that you can finally use regular expressions in filters 🙌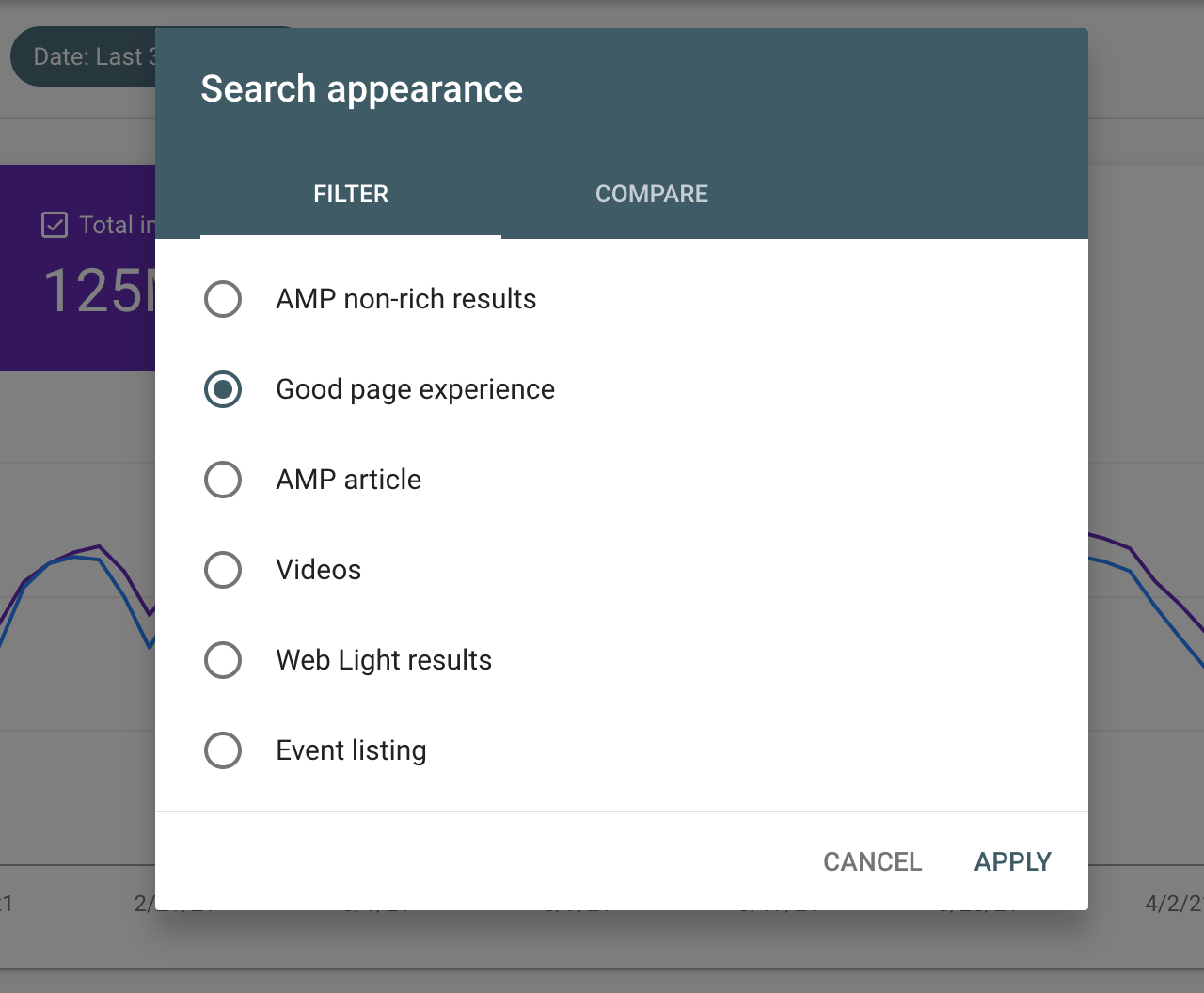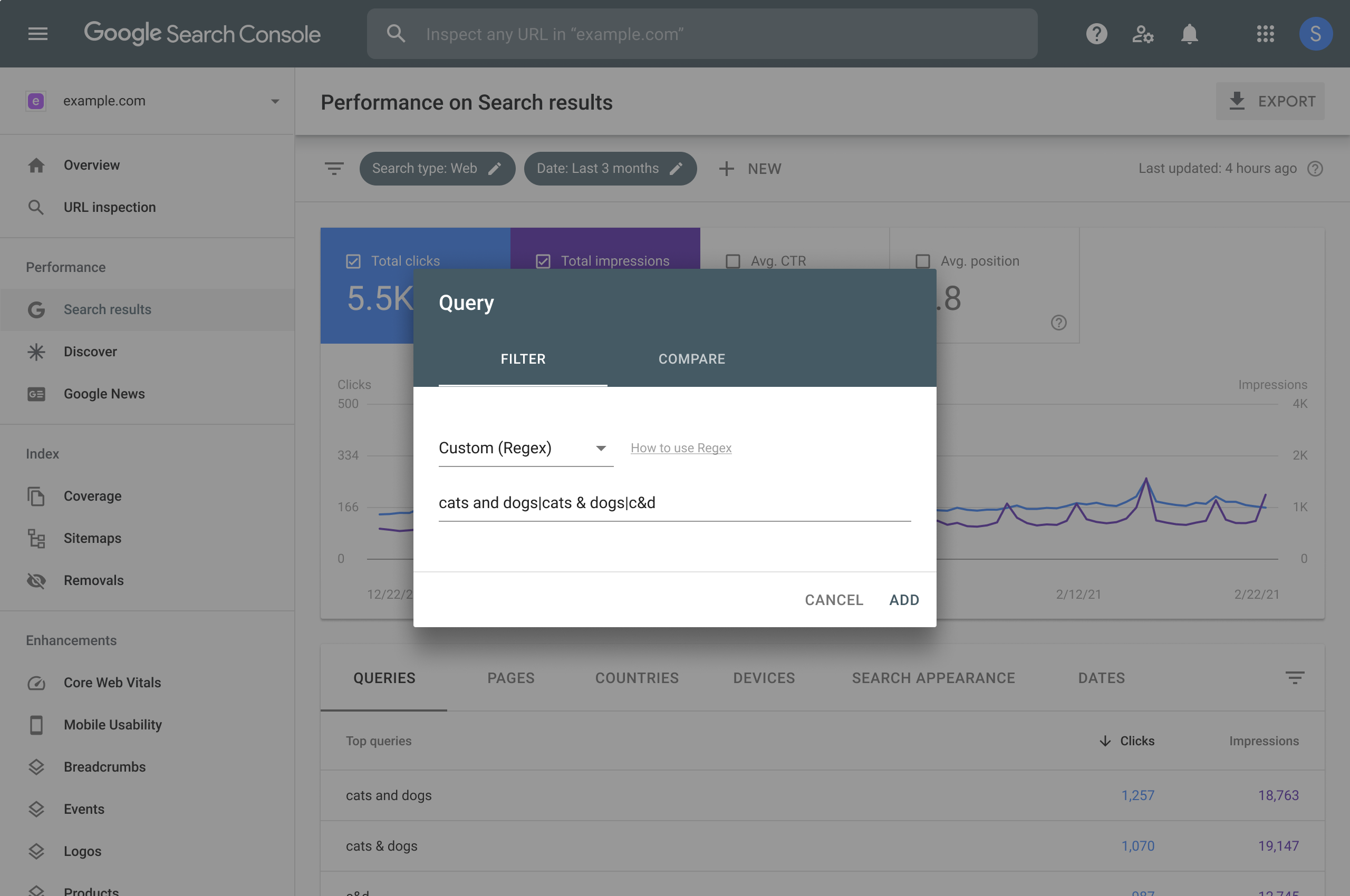 Btw., for those who struggle with regular expressions, JR Oakes created a Google sheet that you can copy and use to create a regular expression that will match a list of URLs or a list of queries 👍
Recordings from TechSEO Boost 2021
Recordings from the TechSEO Boost 2021 are available and cover these topics:
The Future Is The Past: Tagging And Tracking Through The Server (Simo Ahava, Co-founder, Simmer)
Panel: Python #FTW
Rendering Strategies: Measuring the Devil's Details in Core Web Vitals (Jamie Indigo, Technical SEO Consultant, DeepCrawl)
SEO Testing (Brian Ta, Product Manager, Coinbase)
Panel: Evangelizing Technical SEO for Greater Understanding, Adoption, & Impact
Cultivating a Product Mindset for Success (Upasna Guatam, Product Manager, Platform & Commerce, CNN)
BuzzSumo's Headline Study
Great microcopy is critical for successful SEO. That's why I think you shouldn't miss the recent study conducted by BuzzSome, where they analyzed 100M headlines.
They focused on Facebook and Twitter headlines, but you can use the learnings not only for social media, but for article headlines, SEO titles, video titles etc.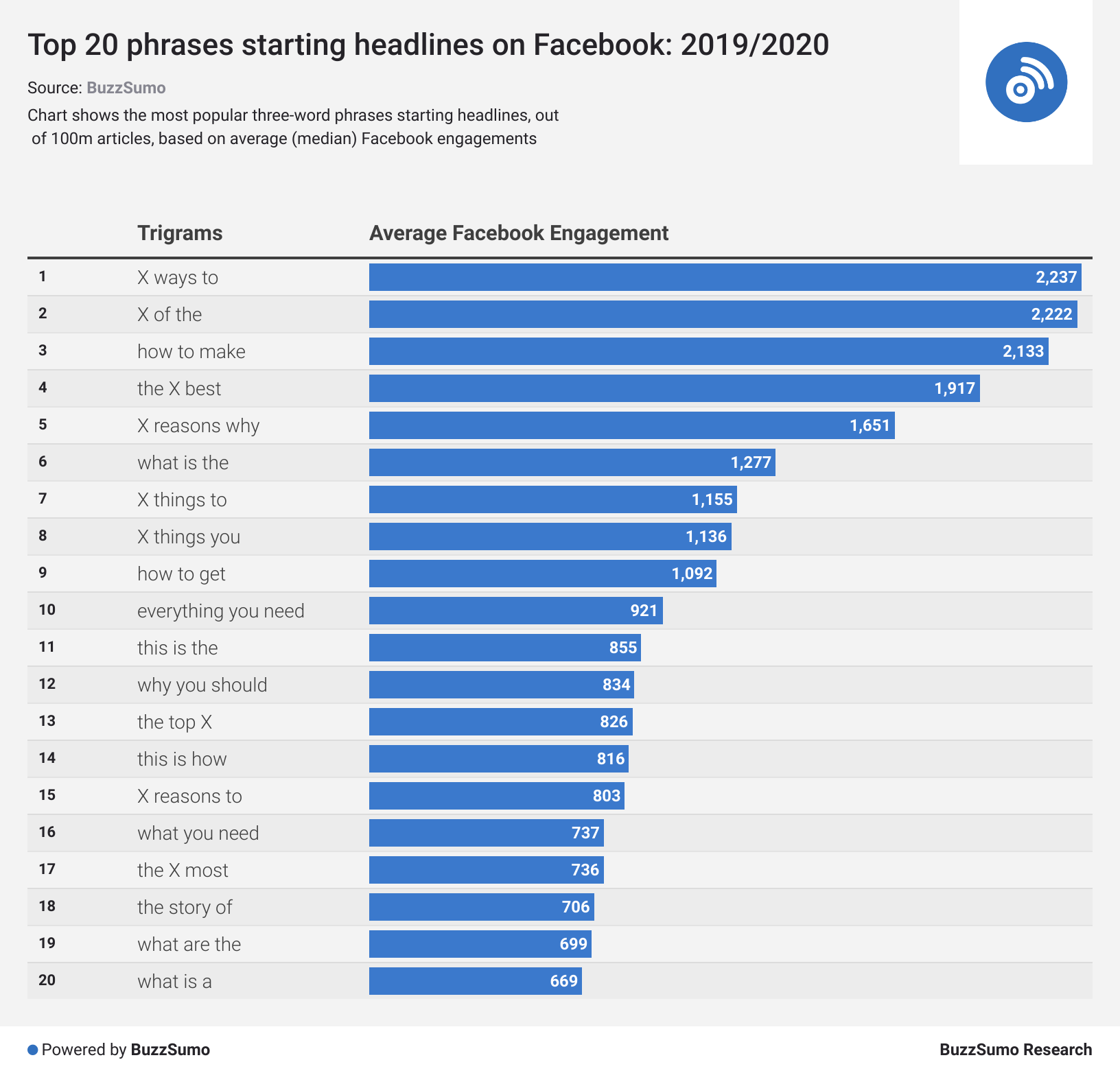 They did a very similar analysis in 2017, and it's fascinating to compare the results.
Google Updated the CLS metric
Google introduced updates to the way the Cumulative Layout Shift metric is calculated.
How will this affect my page's CLS score?
Since this update caps the CLS of a page, no page will have a worse score as a result of this change. And based on our analysis, 55% of origins will not see a change in CLS at all at the 75th percentile.
For more details, head over to the accompanying article:
Speaking of CLS, there is a new tool that you can use to check your score:
New and Updated Guidelines
Google published an article that covers best practices for cookie consent bars. It focuses on performance, impact on the core web vitals, and UX.
Also, Google updated the Discover feed documentation making it more clear which pages qualify for being included in the feed: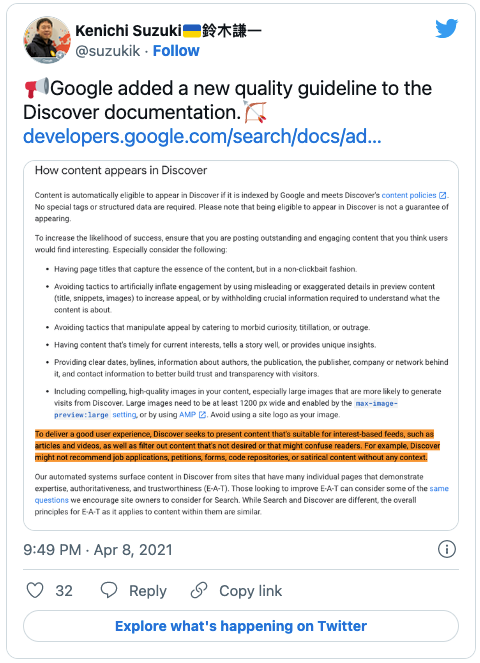 2 Handy Videos About the YouTube Algorithm
The Creator Insider channel published two new videos on the YouTube algorithm - How Search and Discovery Works on YouTube and What Determines How Many Impressions Your Video Gets?
I recommend checking these out: