Siteliner and Where it Beats Screaming Frog and Sitebulb
Today, I want to give you a tip for a handy SEO tool that deserves more attention than it gets. The most undervalued SEO tool I know.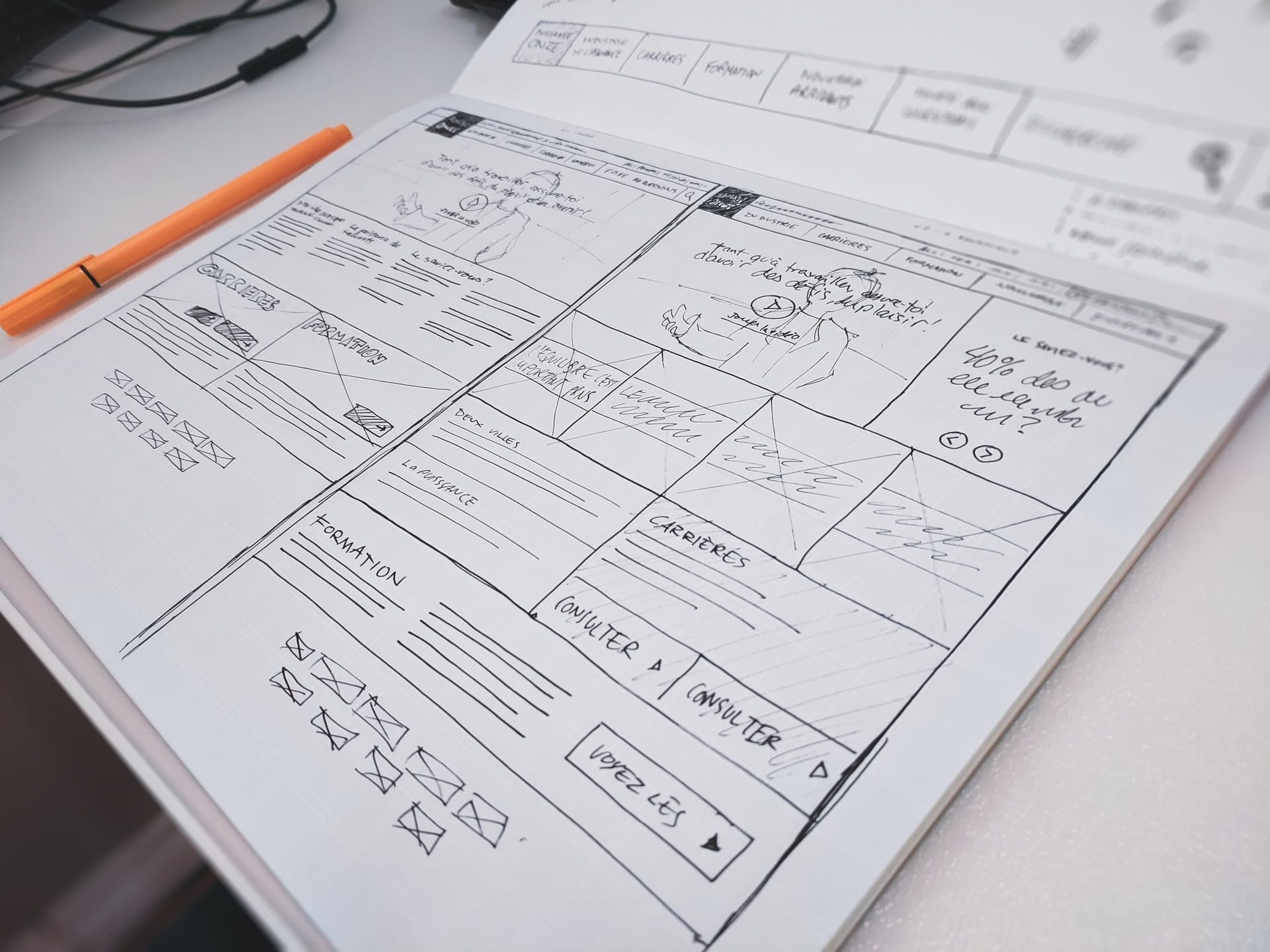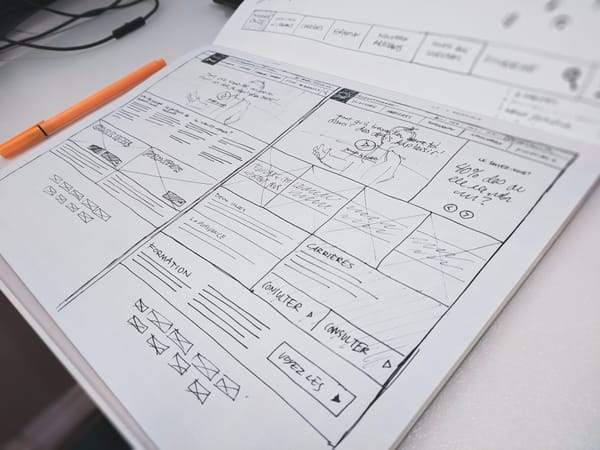 It's Siteliner and its ability to analyze duplicate content and present it in an easy-to-understand visual way.
Duplicate content is content that appears on multiple pages on your site or on multiple pages on the Internet in general. In SEO, we further talk about technical duplicates (basically the same page, but accessible via various URLs), duplicate elements (pages that have unique content, but some of their elements are duplicate - e.g., titles).
There are also pages we consider nearly duplicate - these are not duplicate pages per se, but usually pages that reuse a lot of content from other pages and don't have enough unique content on their own.
And that's where it becomes tricky.
Modern websites have fewer and fewer issues with technical duplicities. And as websites are getting better, Google's caught up as well - Google can handle duplicate content quite well.
But what can be more problematic and harder to find are near-duplicates - pages that are very similar, and if you remove elements that are duplicates, there will be not that much unique content left.
Let's use my own blog as an example - here is how my homepage currently looks like: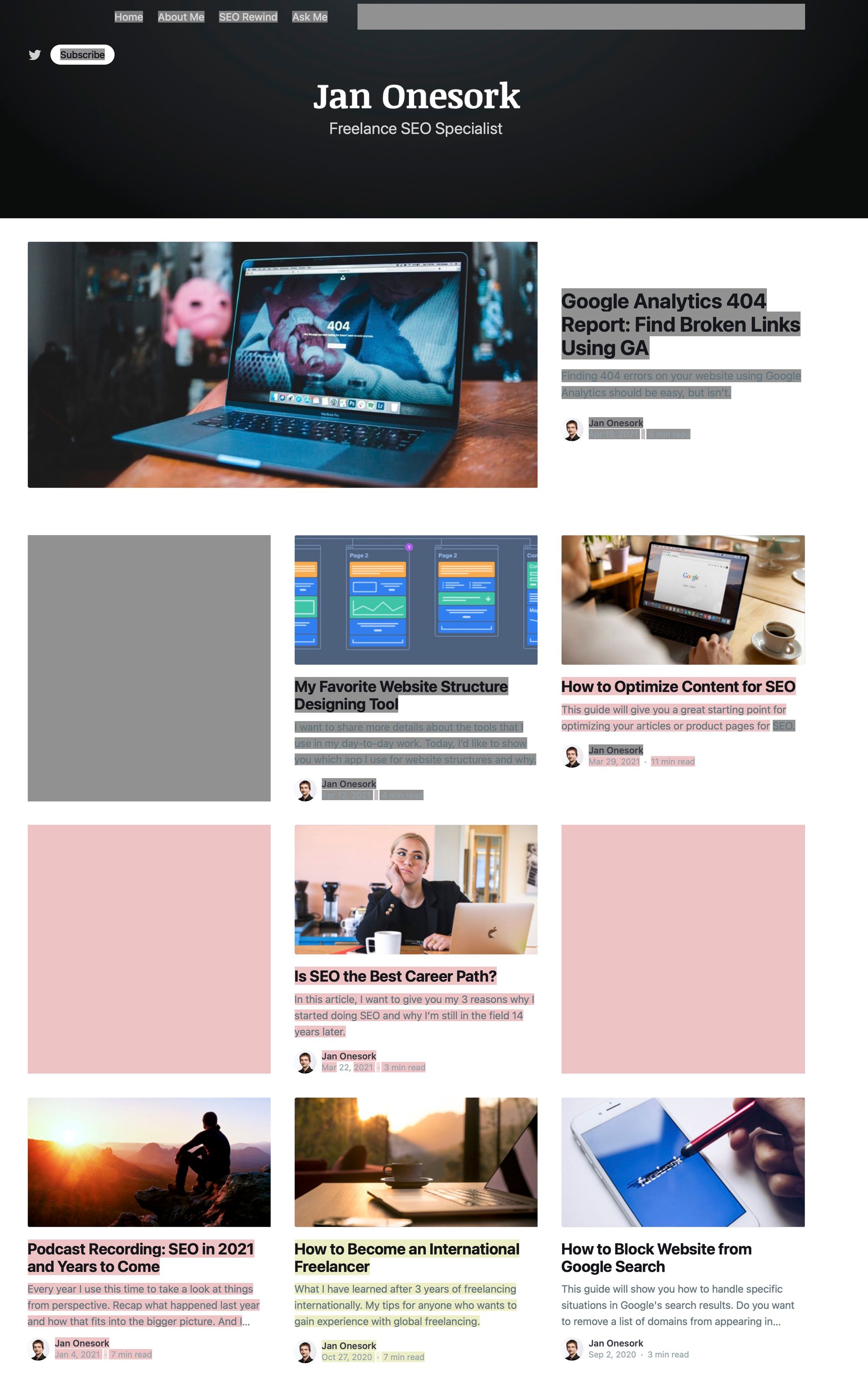 All the highlighted elements are duplicates to some other pages on my site. As you can see, the homepage contains pieces of content from other pages but doesn't have any unique content on its own.
In SEO, this can cause issues - why would Google send users to this page if it doesn't have any unique content?
Google will probably much more likely send users to the single articles which contain all the unique content.
But if I want to use the homepage as an organic landing page, I should make sure that the homepage contains some unique content.
So what is the best way how you can identify these thin pages?
Well, tools such as Sitebulb and ScreamingFrog, which are the gold standard in SEO, don't help much - here is what you can get from Sitebulb for my homepage: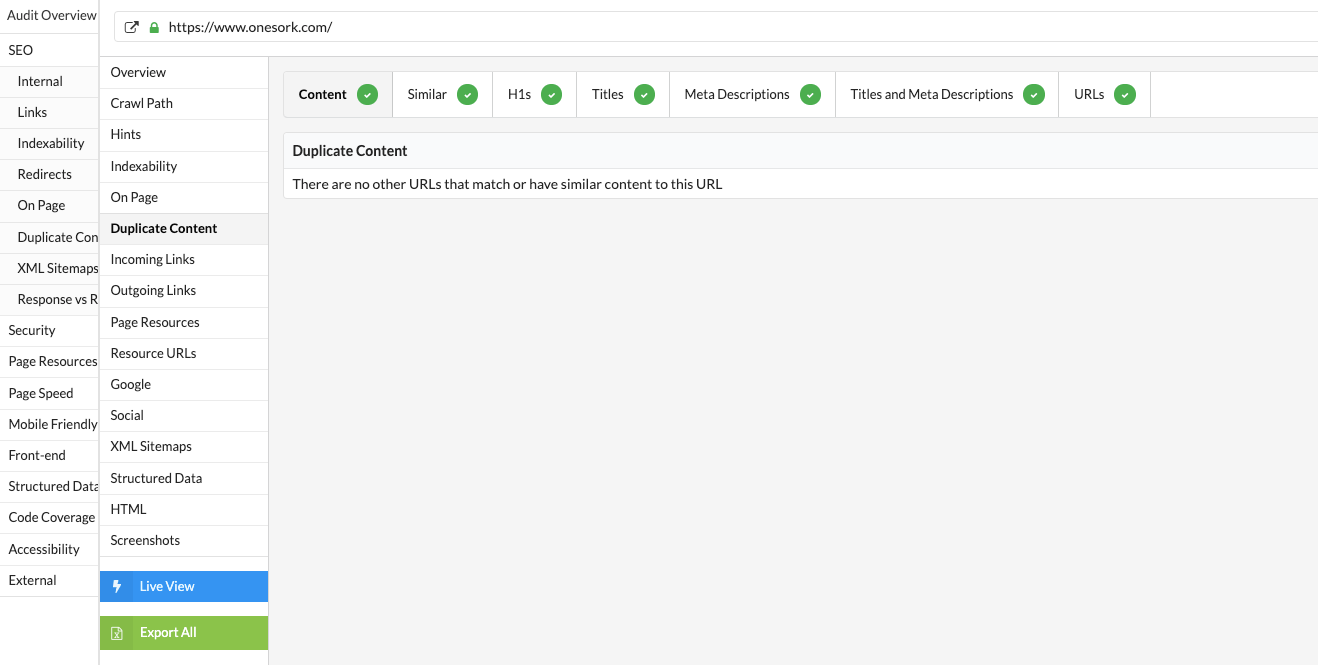 And here is where Siteliner comes to the rescue 😁 … and where the first screenshot came from.
Siteliner is a dedicated tool focused on duplicate content & thin content issues.
Siteliner scans your site and shows you all the places with similar content: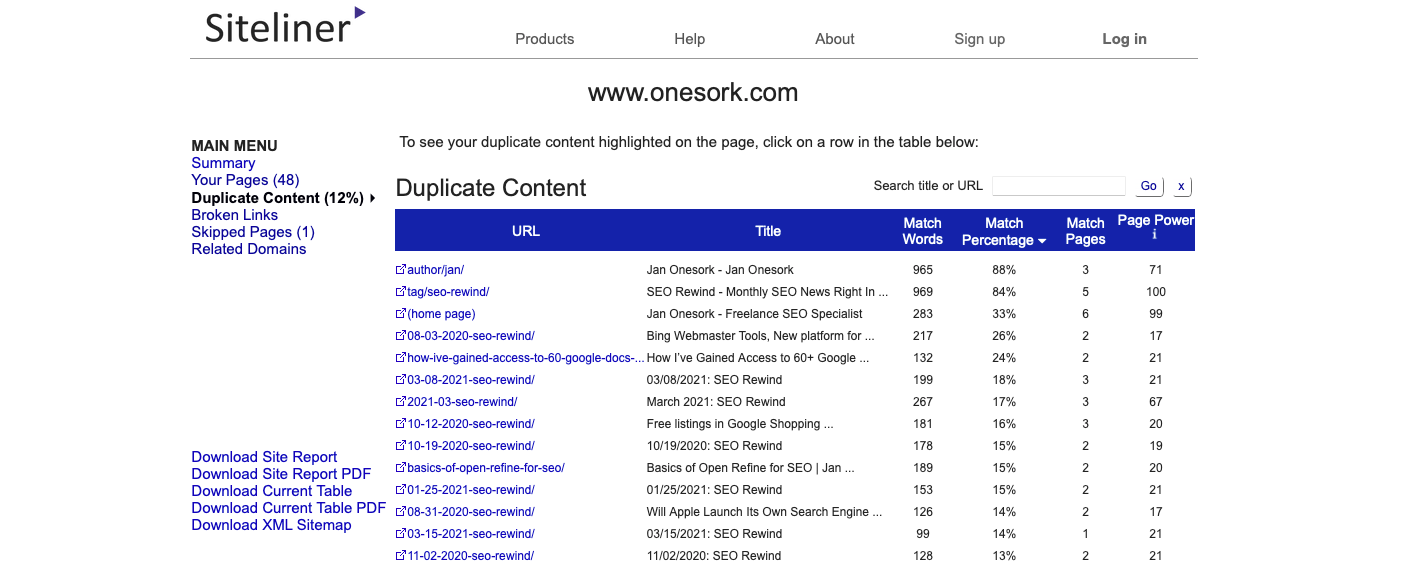 But where it really shines is its visual overview that lets you open a page and show which specific segments have been repurposed from other pages: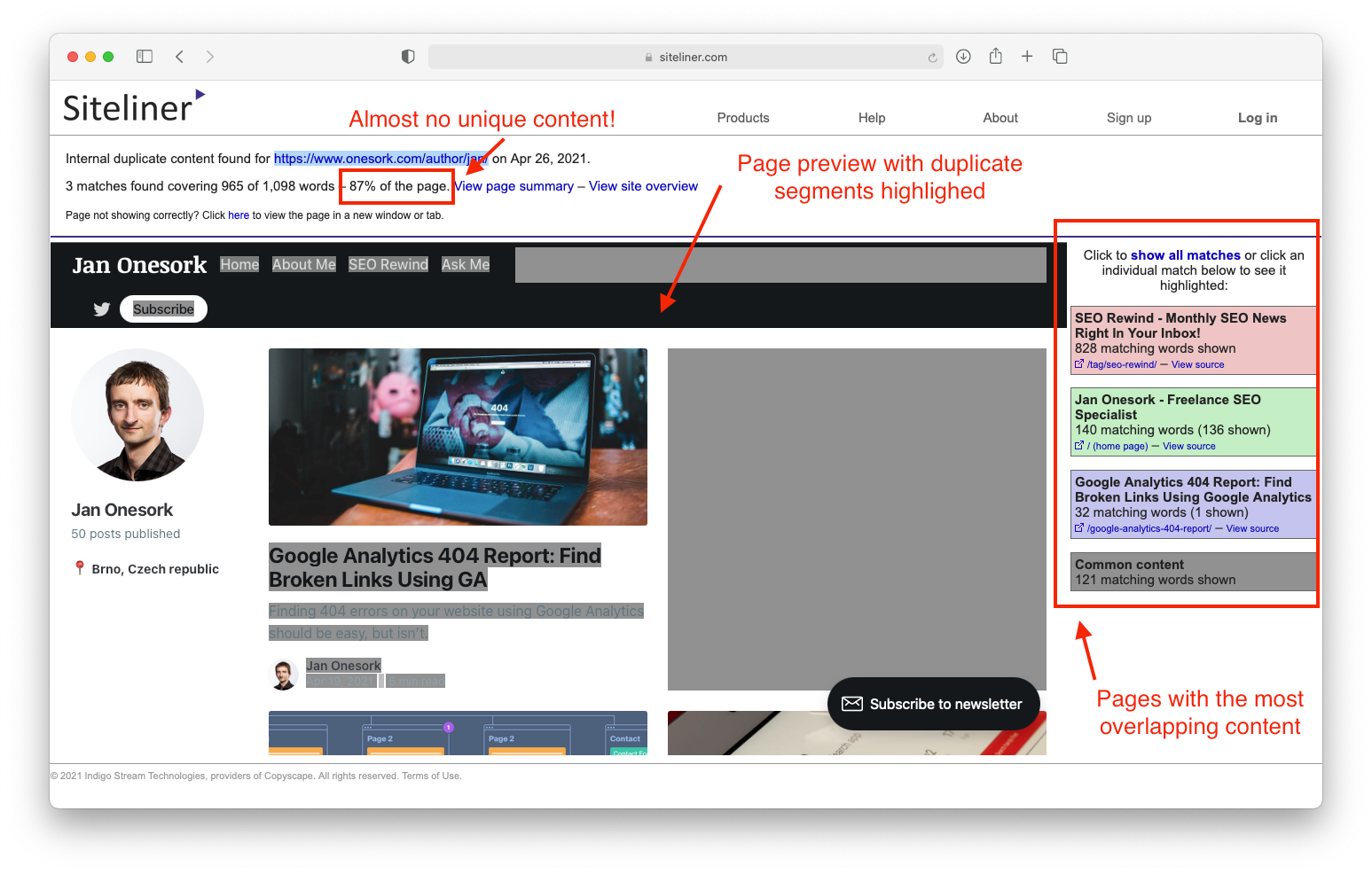 Siteliner lets you check websites up to 250 pages for free. Their premium plan enables you to analyze sites up to 25,000 pages for $0.01 per page.
I definitely recommend you give this tool a try. It takes a look at sites from a bit different angle than other tools, and one simple scan can help you resurface a lot of opportunities for improvement.
Also, if you work with clients, the visual way Siteliner shows content overlap is excellent to get your point across and get clients on board.