My Personal Top Picks: Freelance Apps & Tools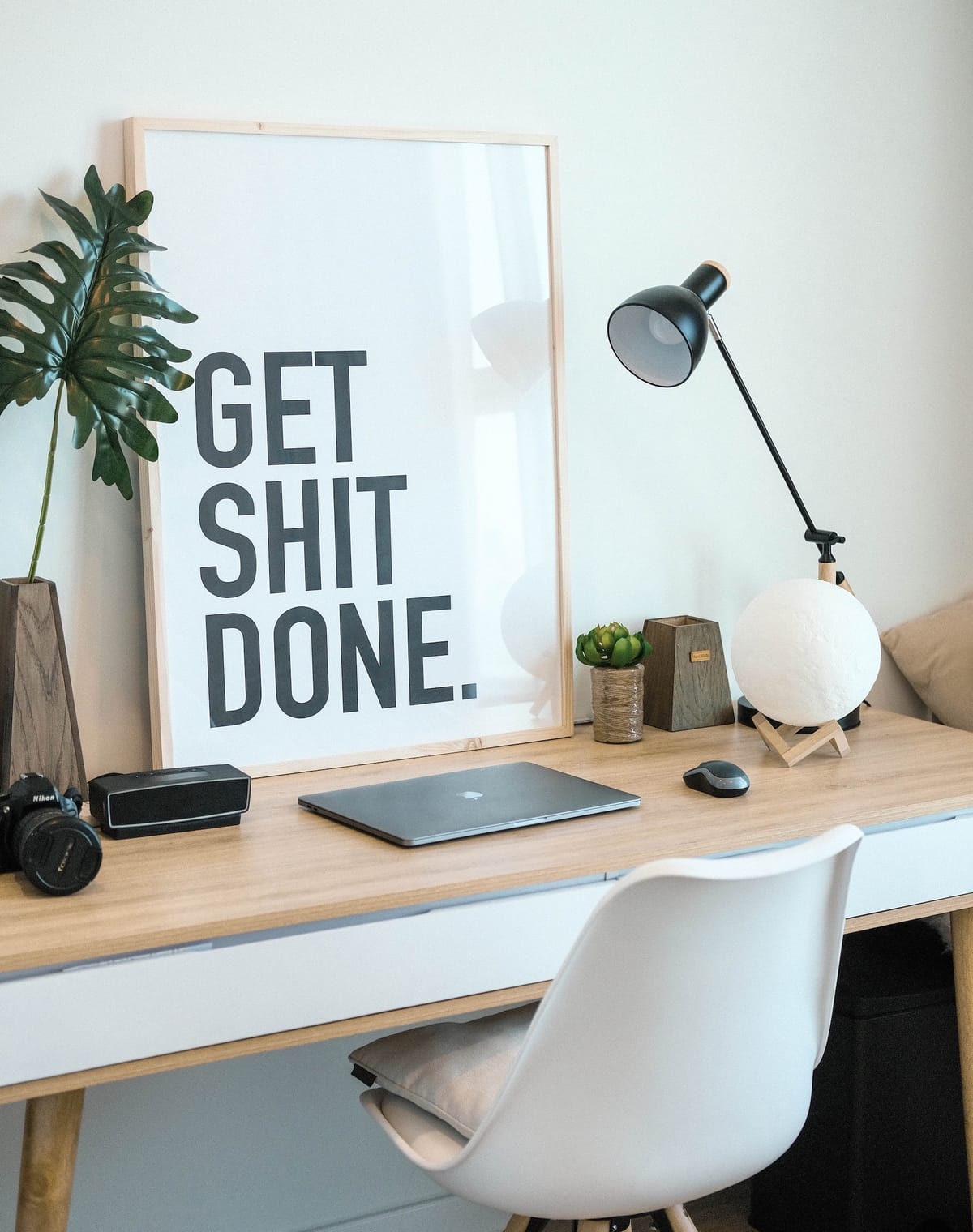 In my previous article, I covered the SEO tools that assist me most in my professional life as an SEO specialist. Today, I'd like to share tips on apps and services that enhance my productivity as an international freelancer.
I won't cover every tool I use, but rather the cream of the crop - the apps and services that I believe aid me most significantly.
1) Sunsama for Daily Planning
2) Spark for Email
3) YNAB for Financial Planning and Budgeting
4) Readwise Reader for Reading
5) Hosted Platforms for Peace of Mind
6) Citfin and Wise for Superior Exchange Rates
7) Bonus: 'The Browser' Newsletter for Staying Sharp
1) Sunsama for Daily Planning
As a freelancer working on multiple projects, I'm often obliged to use whichever project management solution my clients prefer - be it Asana, Notion, or Clickup. Besides these, there are tasks stemming from Slack messages and emails that mustn't slip through the cracks.
To stay on top of things, I must organize all tasks in one place and in a way that suits my workflow.
Sunsama is a daily planner that aids me in planning the week ahead. It boasts a minimalistic yet highly polished interface that is surprisingly powerful.
Its features are well thought out, and everything included serves to guide users in accomplishing the most important tasks without feeling overwhelmed.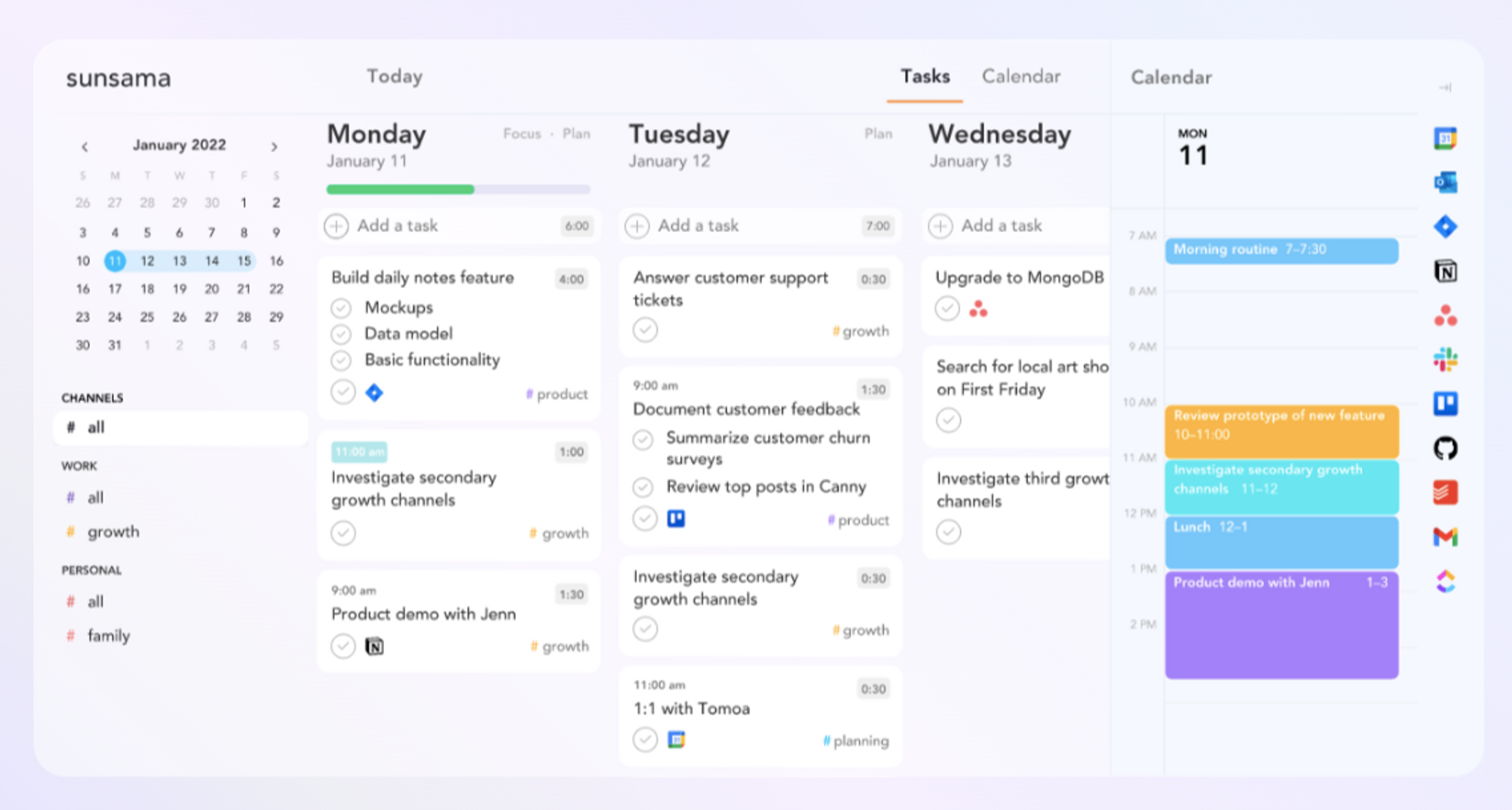 The features I value the most are:
Realistic daily and weekly planning with specific goals in mind
Time boxing and integration with my calendar
Integrated meeting notes
Fundamental time tracking
Integration with Asana, Notion, email, etc.
2) Spark for Email
Email is a flawed system. It's staggering how virtually any company that secures your email address views it as an opportunity to inundate you with spam ad infinitum.
This is precisely why apps like Spark or Hey are so advantageous. They safeguard your inbox against unwanted senders.
I've been using Spark for some time now and can't recommend it highly enough.
Features I value the most include:
Email Screening - You primarily see emails only from senders you've already approved. Any newcomers need to be 'let in' first. This allows you to concentrate on known senders initially, while also giving you the capability to block individuals and domains with a single click. Without this feature, my inbox would be unmanageable.
Home Screen - Spark features a clean home screen displaying only the most critical information, such as messages from important senders and nothing else. This is especially useful when checking email throughout the day, ensuring you don't miss any significant messages without being distracted by irrelevant or old emails.
Email Sharing - With Spark, you can generate a shareable link that you can send to anyone, enabling them to view the entire thread in their browser. This is a significant improvement over traditional forwarding. It's surprising that more email solutions don't offer this feature.
There are also numerous minor features that boost productivity. In a sense, Spark is similar to Hey. However, a crucial difference is that Hey is much more opinionated, and switching over completely is a tedious process, especially when it comes to migrating older messages (they even advise starting from scratch).
Spark seamlessly integrates with Gmail or any other provider, making it easy to switch back if necessary.
Email - that ingenious twentieth-century invention whereby any random person on the planet can pester you, at any time they like, and at almost no cost to themselves, by means of a digital window that sits inches from your nose, or in your pocket, throughout your working day, and often on weekends, too.

(quote from Four Thousand Weeks: Time Management for Mortals)
3) YNAB for Financial Planning and Budgeting
Over the years, I've experimented with numerous methods for managing freelance finances and planning. These were typically various types of spreadsheets requiring a considerable amount of dedication and regular maintenance.
A prime example is Robert Vlach's financial plan template (template, video), which is well-thought-out, but I've found maintaining spreadsheets in the long run to be a burden due to the need for regular updates.
There are also apps centered around tracking your spending (for example, I used Toshl in the past), but these primarily focus on past spending, which is too late for proactive budgeting.
What genuinely works well for me is zero-based budgeting. This method involves assigning each dollar a specific job (paying for a tool I need, accounting, preparing for taxes, saving and investing, etc.).
This approach helps with prioritization. For instance, if my plan is to prioritize investing, I can't splurge on the latest flashy hardware.
It keeps me highly motivated too – seeing all the empty budget categories pushes me to work harder (in contrast, a spreadsheet forecasting future income often makes me feel complacent).
The best solution for zero-based budgeting is YNAB. Its main focus is helping people eliminate debt and break the paycheck-to-paycheck cycle (and it excels at this). But that doesn't mean you can't use it for your freelance budgeting.
In YNAB, you can maintain multiple separate budgets – one for your freelance business, another for your personal or family expenses. You can even set up budgets for your kids to teach them about responsible spending.
When I first signed up for YNAB, the yearly subscription paid for itself within minutes, thanks to all the subscriptions I promptly canceled 😀. I'm glad we only spend on things that provide us value and joy, leaving no room for financial leaks.
YNAB helps you critically examine your freelance and personal expenses and make necessary cuts.
💡
In certain countries, YNAB can connect directly to your bank to import transactions automatically. However, this is not the case in the Czech Republic 🇨🇿. Fortunately, my primary bank, Fio, offers an OFX file export. Thanks to this feature, it takes me less than 15 minutes to update my freelancing budget each month.
4) Readwise Reader for Reading
Most of us are knowledge workers, and the constant learning, organization, and recall of information are key.
I use Readwise Reader to read articles from sources I value the most. It serves as my primary source of information and aids in preparing my newsletter.
Readwise Reader offers a well-conceived workflow, enabling skimming through new articles in the Daily Digest, saving articles to the 'Read Later' list, and adding the articles you really want to read to the Shortlist.
It allows you to store various types of content, such as articles, PDFs, videos, etc. The app enables you to highlight important sections, add tags, and make notes. It even incorporates GPT for article summaries.
💡
Tip: When researching a topic that requires watching numerous YouTube videos, you can use Readwise Reader to generate a summary for each video. This feature helps you identify the most valuable videos, saving a significant amount of time.
The biggest advantage of Readwise Reader is its keyboard-centric design, making the processing of hundreds of articles a breeze.
Readwise Reader is closely tied to its parent app, Readwise. This service helps manage your book and article highlights. With Readwise, you can organize all your highlights and regularly resurface them in daily review sessions. This way, your best highlights are never forgotten.
5) Hosted Platforms for Peace of Mind
With self-hosted platforms like WordPress on a Virtual Private Server (VPS), you often end up dealing with issues. I've learned to rely solely on managed SaaS services, and I recommend the same to others. There simply isn't time for constant maintenance.
Here are some tools I can recommend:
Ghost (Pro) for blogging and newsletters. I've used Ghost for my freelance blog for a few years now. If you're seeking an easy-to-use solution that's tailored for creators and offers excellent SEO right out of the box, Ghost is the go-to choice.
Ghost has an integrated newsletter feature — you can decide whether to publish each post to the site, send it via email to your subscribers, or do both. Starting at just 9 USD per month, Ghost is incredibly affordable.
Solidpixels is an excellent choice if you want a visual website builder that lets you create an attractive website quickly without requiring technical expertise. We are currently using it to build a bilingual site about Fuerteventura, and it's proving to be perfect for this purpose.

It's similar to Webflow but much easier to learn. Plans start at 16 EUR a month, and by subscribing, you're supporting a Czech company.
Webnode is ideal if you want a small website for your freelance business on your own domain. Webnode offers exactly that. Plans start at around 4 USD per month.
6) Citfin and Wise for Superior Exchange Rates
My primary currency isn't the US Dollar (USD) or the Euro (EUR), but the Czech Koruna (CZK). Being mindful of conversion rates can result in substantial savings, and it's beneficial to utilize the right services.
Here's what I use:
7) Bonus: 'The Browser' Newsletter for Staying Sharp
As freelancers, we often find ourselves isolated in our small worlds, sticking to our routines. I believe it's crucial to actively seek new stimuli that foster creativity and promote learning outside our usual field or bubble.
To minimize mindless social media scrolling, I read 'The Browser' instead.
'The Browser' is a daily newsletter that recommends five articles every day. Their selection is impressive; there are always more intriguing articles than I have time to read.
I particularly enjoy their Sunday issue, which includes a quiz, a problem to solve, the performance of the week, book recommendations, and the image of the week ❤️
Sign up for 'The Browser' here
---
That concludes my list of the most essential apps and services I find beneficial for my freelance work.
I want to keep this article updated with new recommendations as things evolve. Please sign up for my newsletter if you'd like to stay informed.