Real Estate SEO: How can you make your website stand out?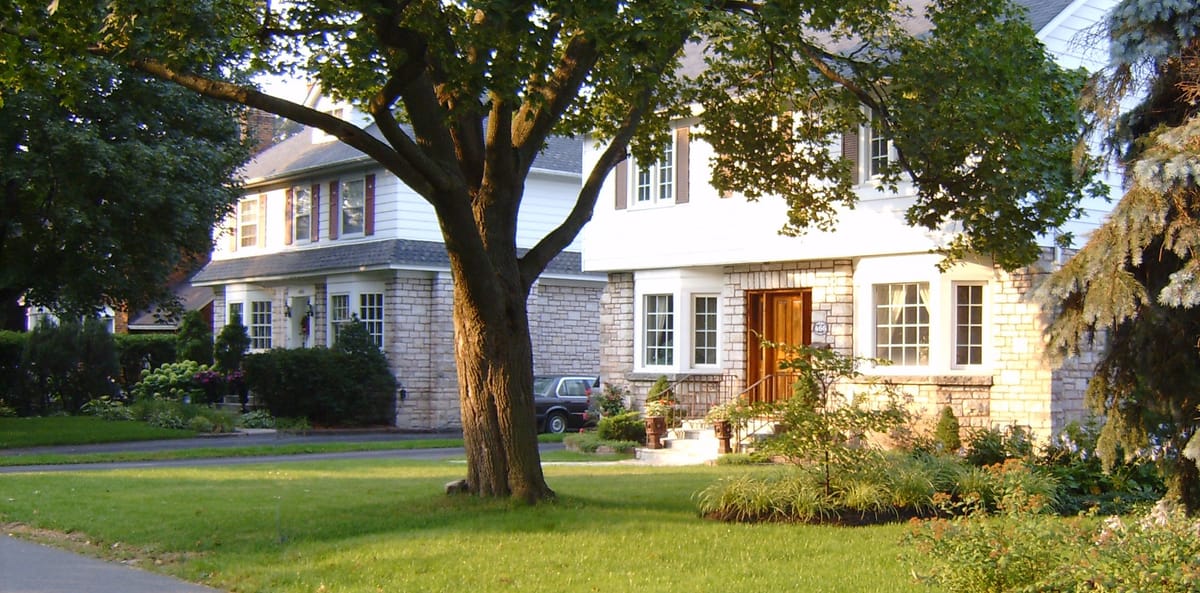 There are many great guides that talk about the basics of doing SEO for a real estate website. All of that is extremely important to do since it is the cornerstone of any good work. If you want to succeed in this highly competitive market, omitting these first steps could be fatal – especially when everybody is doing them already.
If you are striving to generate a website that will flourish, keyword research, an SEO audit and off-page link building are not sufficient. You will need to provide visitors added value.
Why do you need to go that extra mile?
If you focus on bringing your visitors something useful, interactive and informative it comes with significant benefits for your website:
Visitors will be more likely to remember you and will connect your brand with good emotions.
This type of extra content usually makes your landing pages (typically pages of different cities and combinations of a city and property type) more unique (and valuable) from the perspective of search engines. It is a great way of combat issues relating to duplicate content.
Useful content is good in attracting links. If your website is all about selling, it is almost impossible to attract organic links. The approach and ideas described here open up dozens of avenues through which to build / attract links in a natural manner. That is unless you want to be reliant on low quality, paid links.
It gives you a competitive advantage. Even though it is sometimes hard to get noticed, in my opinion this is the best way to accomplish it.
If you are a bit like me, you will find joy in creating something meaningful for your audience.
It is a win-win strategy, or rather a five-win strategy.
Time for examples
Let me give you a few examples of real estate websites that are doing this in an especially good way. It will help you get a grasp on things and generate some ideas.
Create engaging content
An Australian real estate website realestate.com.au created a section "Home ideas" on their website. This section with home furnishing and home decoration ideas inspires you and let's you browse and share collections of well-designed homes. This site also let's you create your own collection of favourite images. This entices you to sign up. In this way, they get your contact in return so that they have the opportunity to engage with you periodically.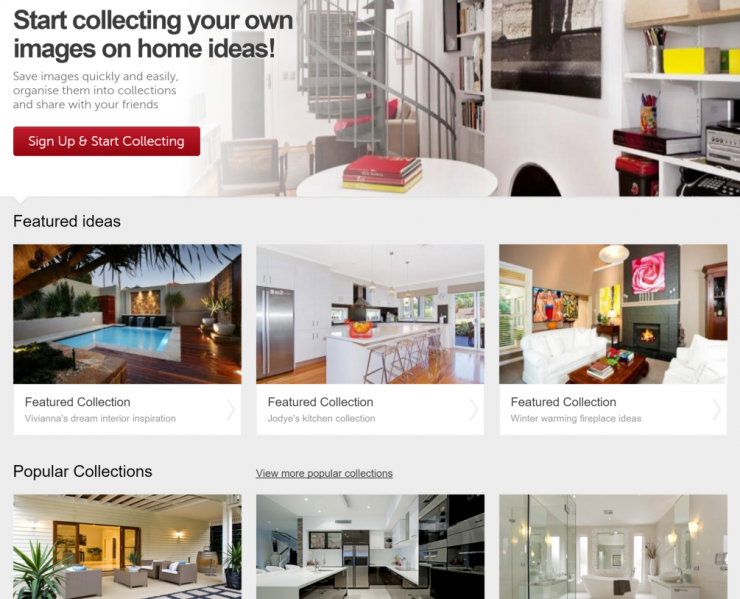 Engaging content can also be in a form of tool that makes your website more interactive and informative. At realtor.com they created a "Home Affordability Calculator" that helps you to estimate the price of the property you can afford based on your basic profile.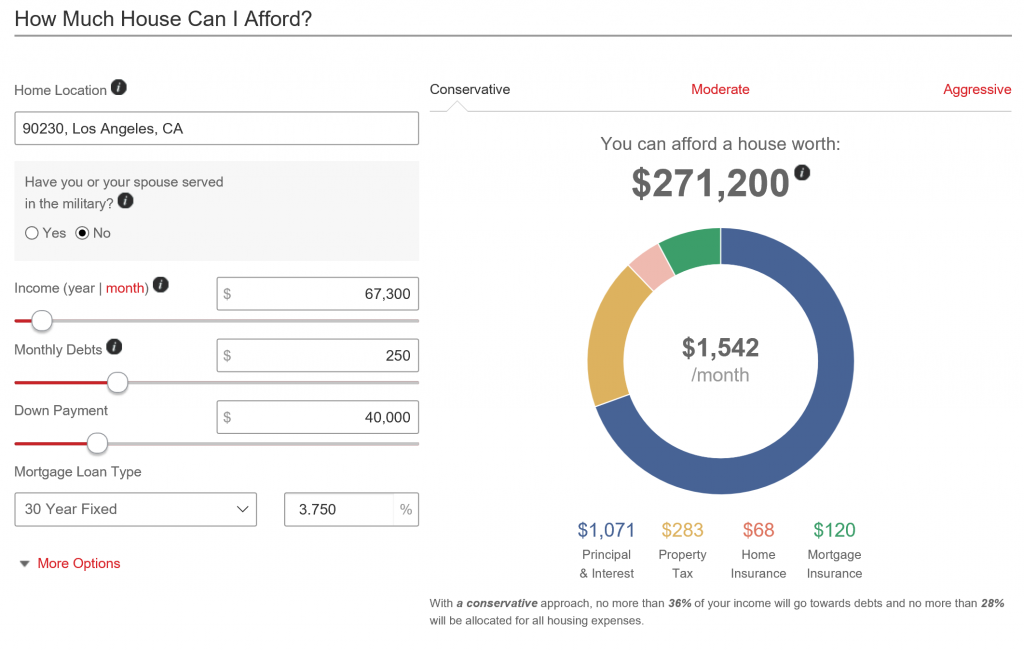 Realtor.com also has some handy little features incorporated into its pages such as a moving cost calculator.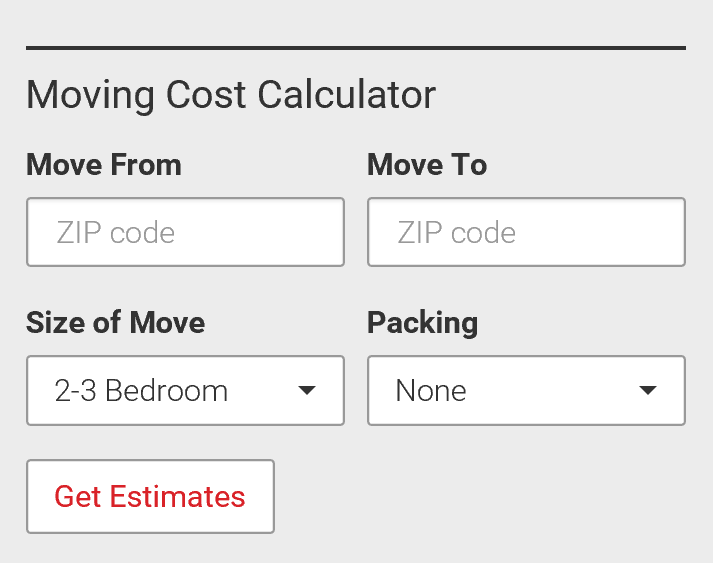 Build features based on public data or create a mash-up
Of course you have seen websites showing POIs nearby – like schools, bus stops etc. Nooklyn.com does this in an especially good way.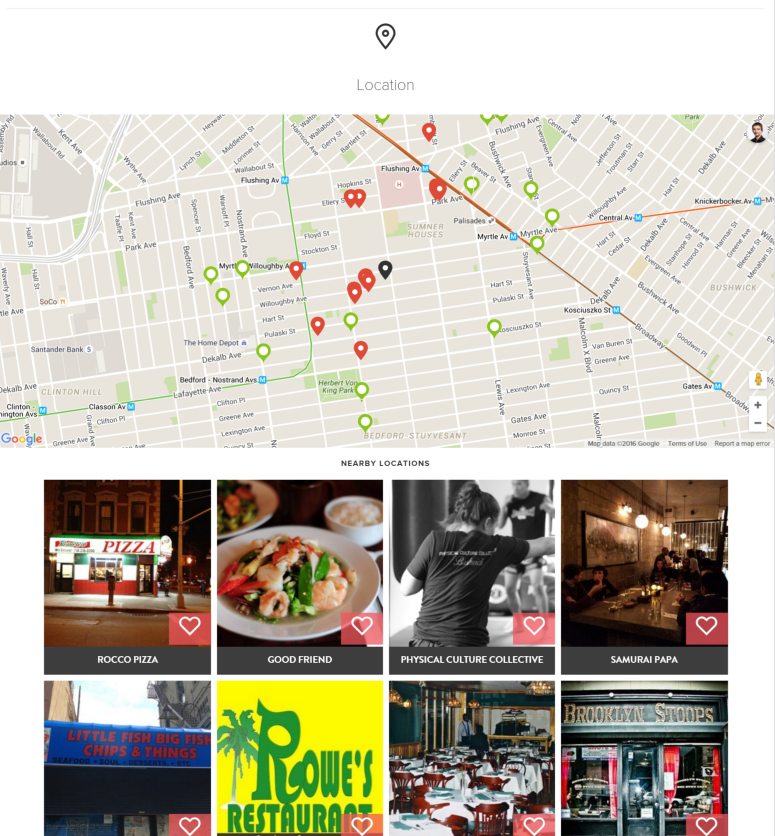 Another feature that is pretty common is a mortgage calculator. However, realestate.com.au goes one step further by including a renovations calculator to help visitors estimate those extra costs.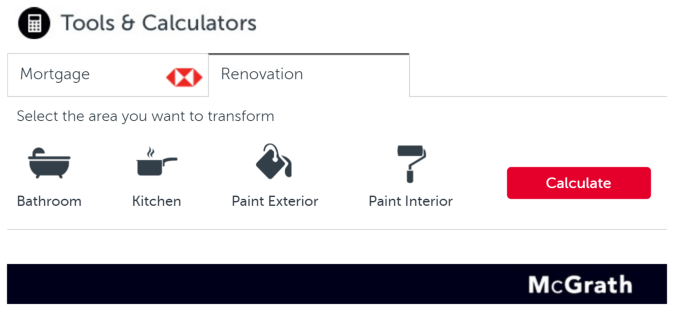 They also help you get to know the neighbourhood by using public data. This is a great way to create new useful landing pages for SEO that are less commercial. Take a look at the screenshot below.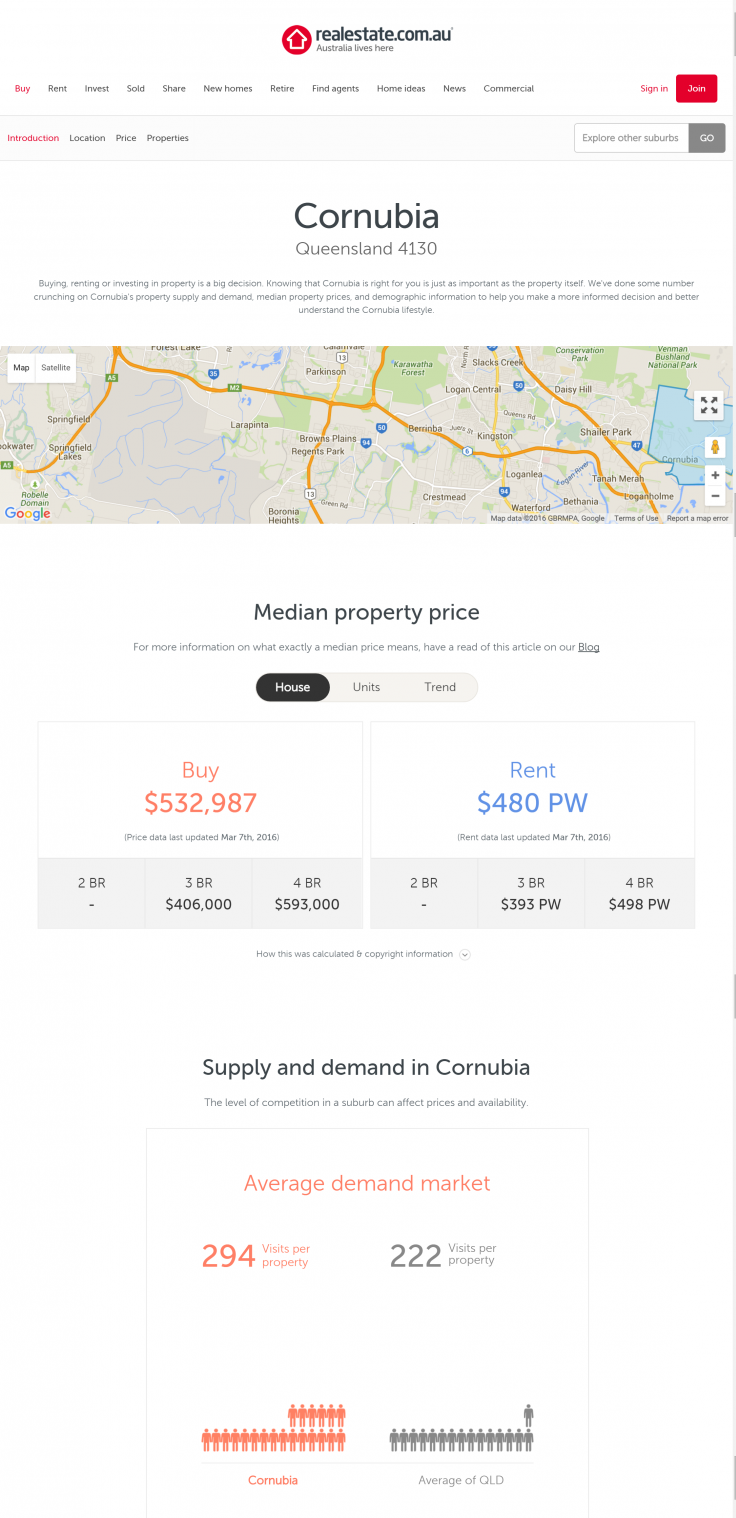 Realtor.ca is another example of a great real estate website that makes use of public data to help its visitors and SEO. They use demographic data to help you understand the location of your choice. This can be an efficient way of bringing more unique content to your landing pages and helping users along the way.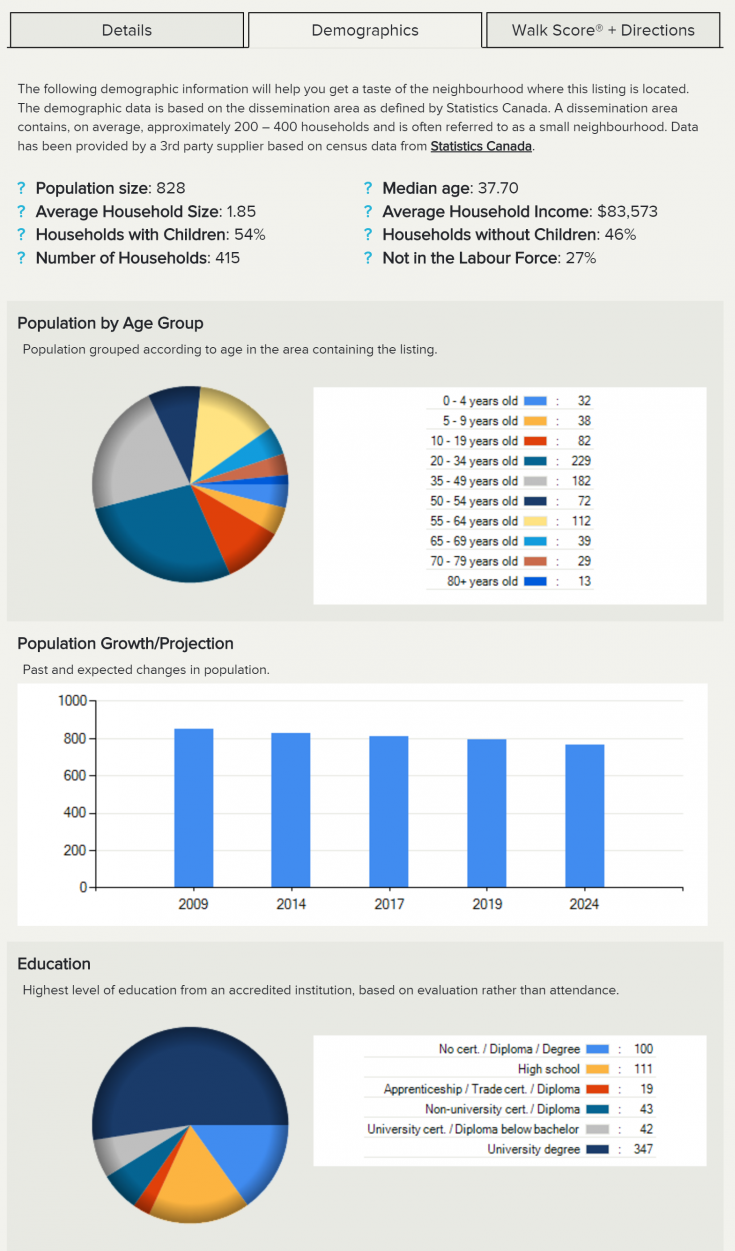 Use your own data to benefit users
If you have a larger website (e.g. aggregator of several realtors) you probably have a larger set of data that you can process into something meaningful and useful for your visitors. You can usually make much more data public than you originally thought.
For example, the German website immobilienscout24.de uses its database to show the average prices of similar real estate listings and also shows how prices have developed over time in that location.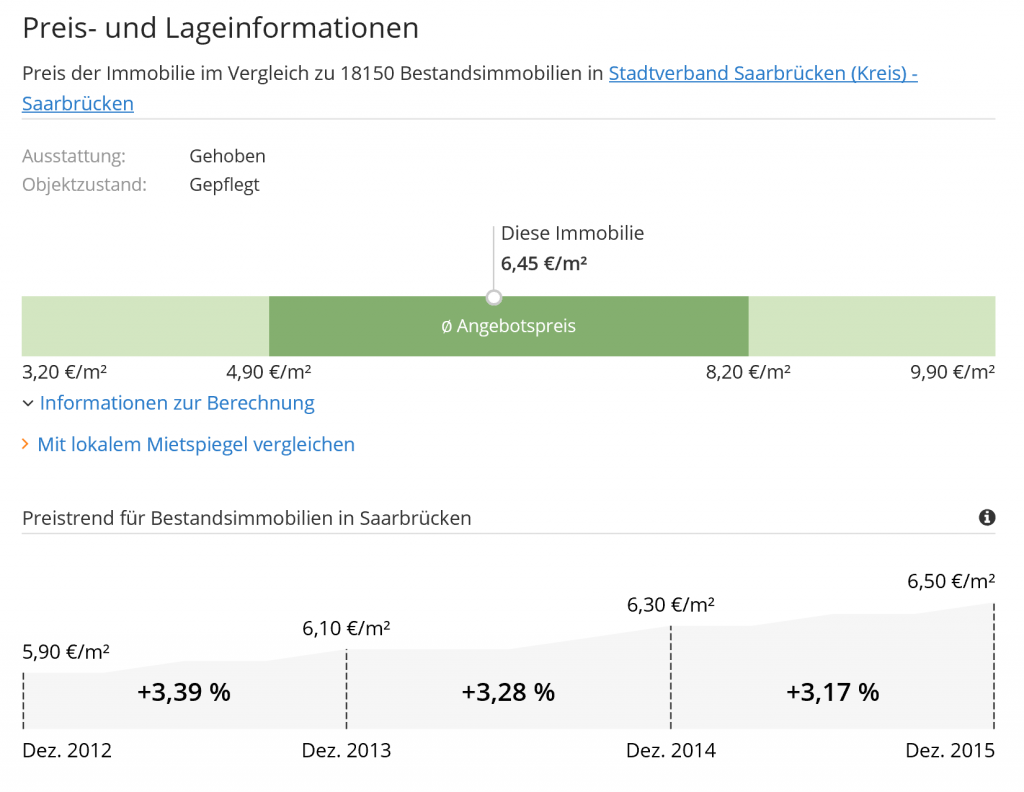 Homes.com works in a similar way by showing the price change history, as well as the estimated property price over time.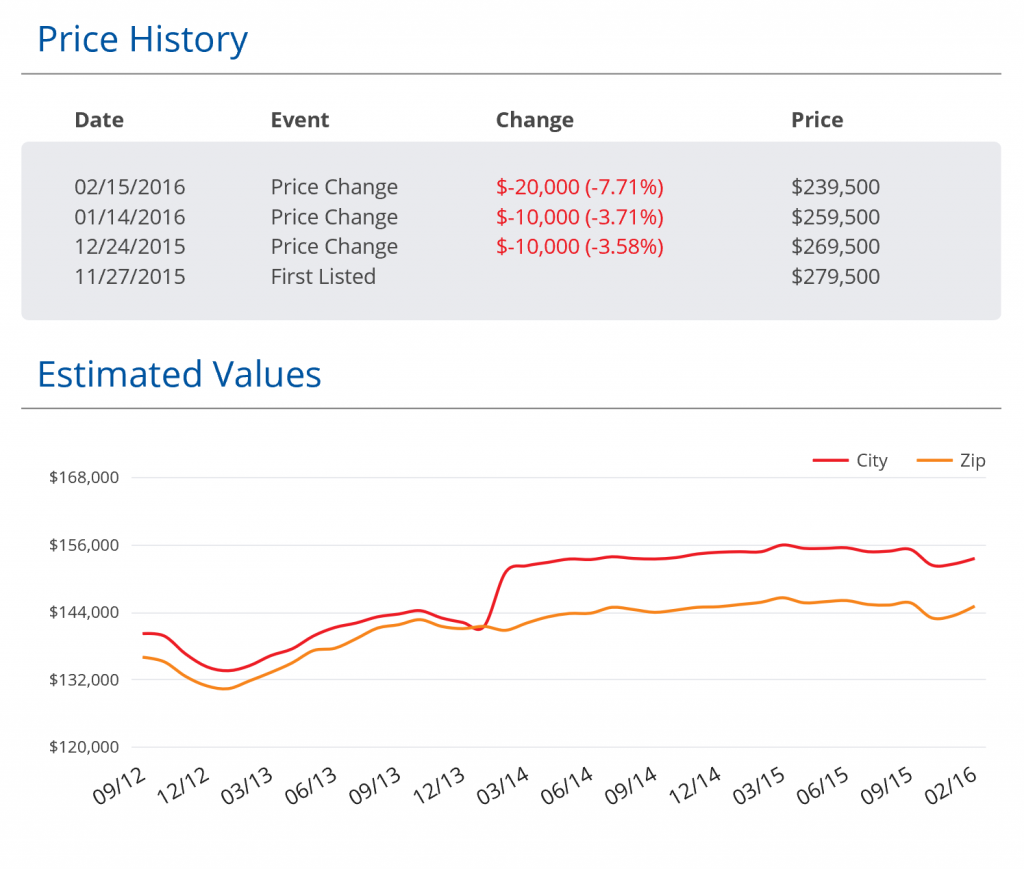 Think about data that you can make public to improve your user experience and your value to the users. If you don't have any, think about partnering with someone who has.
Work on adjacent opportunities
You can try to be innovative and do something that is a first in your field. This can be appealing to your users and can bring some positive PR along the way.
In a real estate market where everyone has their own mobile apps, why not create an app for the Apple Watch? That is exactly what realtor.ca did. Don't do it yourself, it's too late already!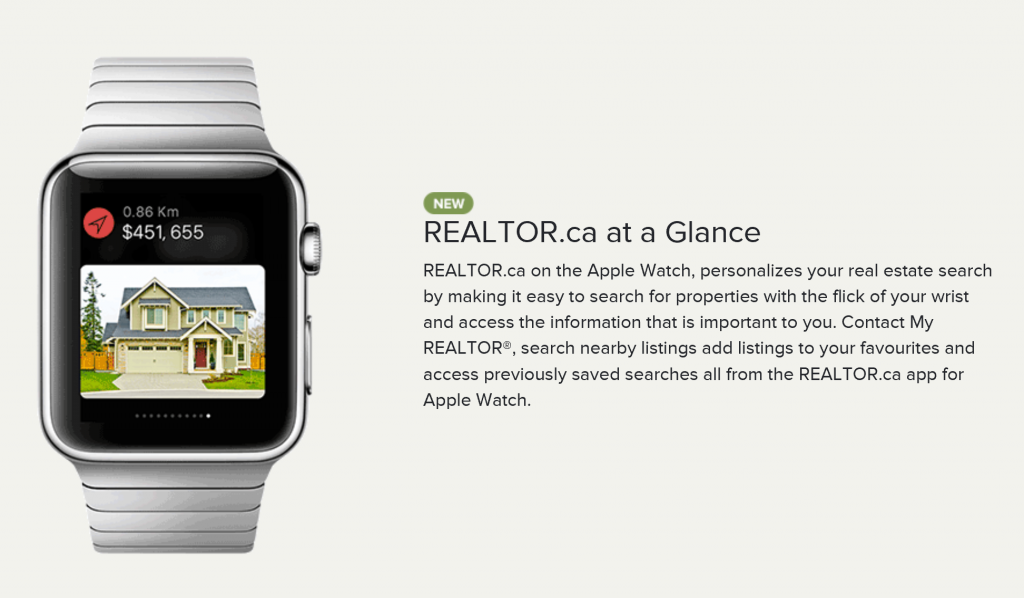 Work on adjacent opportunities and have some fun doing it.
Do something specific for your audience
Is your persona specific in some way? If you aren't targeting the general public (is there anyone who actually does?) it may be a good idea to create something that is specifically tailored to your audience.
I have yet another set of examples to inspire you.
At familyrealestate.net, even though their website is a little bit outdated, they created a password protected portal for tenants. They can manage their agreement and pay the rent via an online service.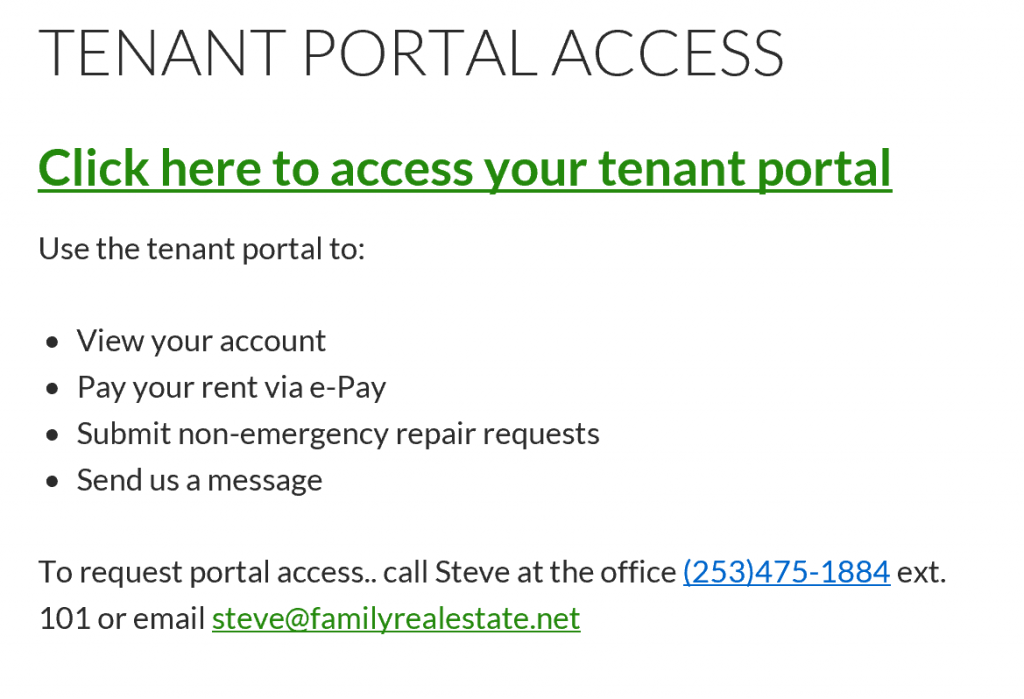 At realestate.com.au they created a whole section dedicated to investors. They can explore and compare different suburbs in terms of investment potential.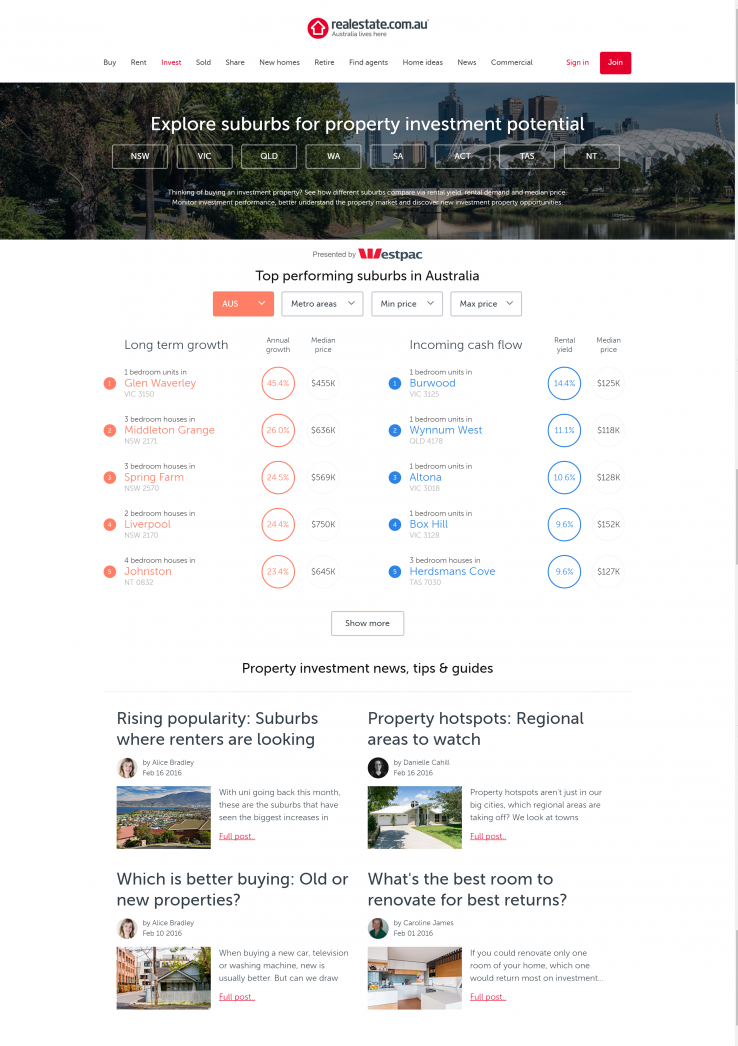 It can also be something small that will make the lives of your users a bit easier. For example, centrury21global.com offers a simple yet effective way to convert the property price into a currency of your choice.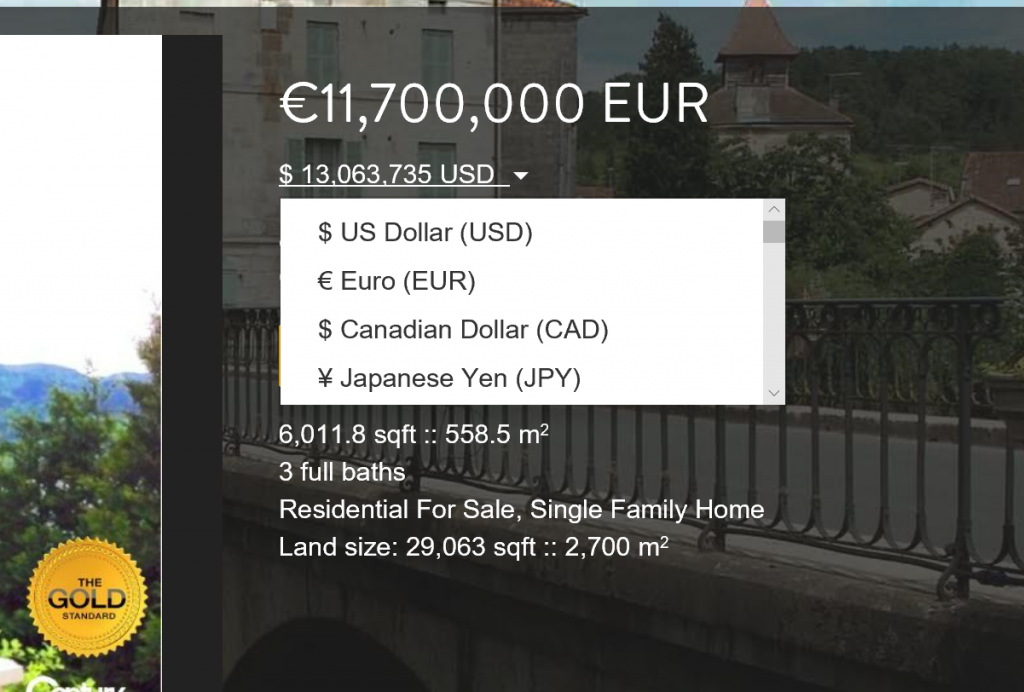 What should you do?
The examples above are meant to inspire and help you brainstorm different possibilities. There are many ways of doing something extra for your visitors in order to help them on their journey towards their dream house or apartment.
The first step is to take a look at your position and the data you have. Do you have a small website that only targets a few locations? Then think of several ways of how it can be beneficial to the local community. This in an approach that big websites often can't take because they are spread over hundreds or thousands of locations.
If you have a larger website e.g. real estate portal that aggregates many real estate agents, a good starting point is to look at the data you have and to think of the different ways in which this data could be used, determine what calculations can be based on them, and how they can be presented in the most attractive way possible.
Do you have any ideas on what real estate websites can do better? Do you know of alternative ways in which realtors can improve their SEO? Feel free to share your ideas in the comments section below. I will gladly include them in the article.