SEO Rewind
September 2022: What's New In SEO?
What happened in SEO in September 2022? My monthly digest will help you cut through the noise, stay current & save time.
Even though I'm enjoying my vacation, SEO never sleeps, so here is the usual recap of everything you shouldn't miss in SEO ☺️
In this month's issue, you'll find:
CAPTCHA alternative that will improve your conversion rates
Updates to health searches on YouTube
Recently discounted course for SEO professionals outside of the US
Online conference tip
Improved redirects on Cloudflare
And plenty more!
Enjoy, and till next time.
Jan
Recent Google Updates
September was packed with Google Updates:
Helpful Content Update finished rolling out on September 9.
On September 12, Google released a new core update.
On September 20, Google released a new product reviews update affecting reviews in English.
Overall, the impact of these updates seems to be small, but your mileage may vary.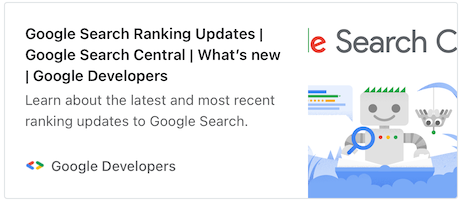 Updates from Search On 22
Google's big event, Search On 22, brought us a lot of announcements related to search.
They covered mobile search improvements, local search improvements, new shopping experience, or more information about personalization.
The best recap of all the news was published on Search Engine Land by Barry Schwartz:

Google Search Console Updates
There are a couple of handy updates that have recently come to Google Search Console:
URL Inspection Tool now shows a longer screenshot of rendered pages
New Search Console Merchant Listings report - Helps you identify structured data issues that may affect how your free listings appear in search results.
New HTTPS report - In this report, you can view the list of pages served over HTTPS. You can also see the issues that prevent pages from being served as HTTPS, along with sample URLs.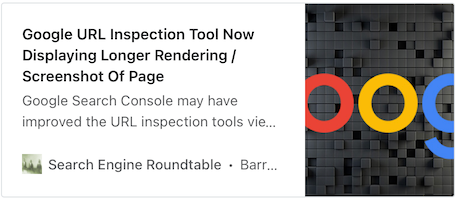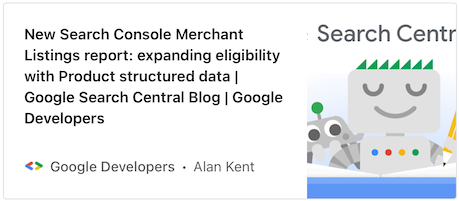 Meta Description Guidelines Updated
Google has updated its meta descriptions help documentation to provide five examples of how to improve them. The documentation provides examples of bad vs. good meta descriptions.
The examples also explain why the example is bad or good. The meta description is a short snippet of text that appears below your website's URL on search engine results pages (SERPs). It allows you to create a call-to-action that encourages searchers to click through to your site.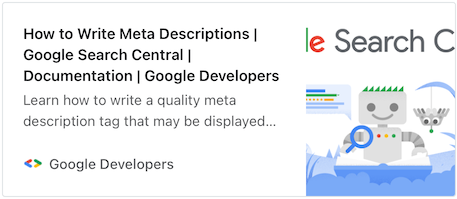 SEO MBA courses have discounted pricing
Tom Critchlow has two courses for SEO professionals:
Executive Presence - for senior-level SEO professionals who are working with senior stakeholders.
The Art of Client Management - the course will help you manage expectations and retain clients more effectively.
In September, Tom introduced international pricing making his courses more affordable in countries with lower purchasing power.
So if you were interested in his courses, but the price seemed too high, give it a second look.

SparkTogether Online Conference
SparkToro announced its first online conference, which will take place on November 10.
Why should you care? Rand Fishkin, the founder of SparkToro, is one of the few people in the industry who can consistently deliver exceptional content. When you see an article from Rand, it'll be worth your time. So naturally, this conference grasped my interest.
If you find the conference interesting, you can still buy the tickets for a discounted early bird price.

Dynamic Redirects on Cloudflare
Cloudflare introduced dynamic redirects that let you set up redirects using various dynamic variables/conditions.
For example, you can redirect users based on their preferred language.
You can use them to redirect mobile traffic, filter requests based on cookies, or even provide an endpoint for live testing purposes.
https://blog.cloudflare.com/dynamic-redirect-rules/
Get Rid of CAPTCHA and Improve Your Conversion Rates
I hate captchas. Technology has evolved enough that we shouldn't be forced to solve stupid challenges such as "find all the tractors" to prove we are human.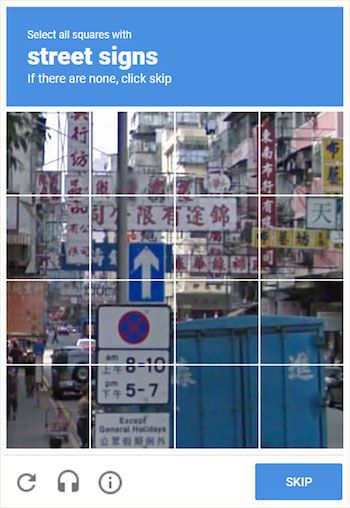 And I'm not the only one - numerous tests show a negative impact of CAPTCHAs on conversion rates.
CAPTCHAs make it harder for people who are not tech-savvy to complete forms, which may result in them abandoning a form altogether. 1.47% of people leave a form outright when presented with a CAPTCHA. - https://baymard.com/blog/captchas-in-checkout
The great news is that Cloudflare recently announced Turnstile - their take on a user-friendly and privacy-oriented alternative to the standard reCAPTCHA.
It automatically chooses from a rotating suite of non-intrusive browser challenges based on telemetry and client behavior exhibited during a session.
Turnstile is free, easy to deploy, and makes your users happier while minimizing the data you send to third parties.
https://blog.cloudflare.com/turnstile-private-captcha-alternative/
Health Searches on YouTube Show Personal Stories
When people search YouTube for health-related keywords, they will start seeing personal stories from patients.
"Many times, people aren't coming to YouTube with a health question at all," YouTube says. "Instead, they come with a human question: how do I live with this?"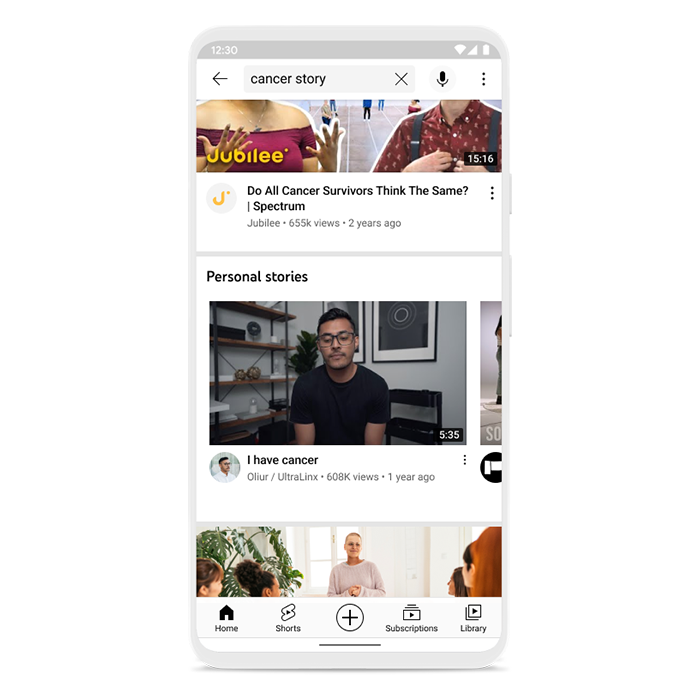 So apart from the previously introduced section "From health sources" showing content from selected trusted sources, you'll also see a new section called "Personal Stories".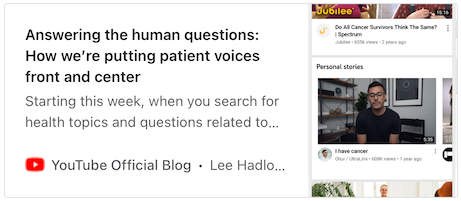 💌
Do you find this newsletter useful? Please share it and help us grow.