03/01/2021: SEO Rewind
Moz: Featured Snippets drop to historic lows. GSC: New Association functionality. Search Central Live recording available. Google: Longer title tags can be beneficial to SEO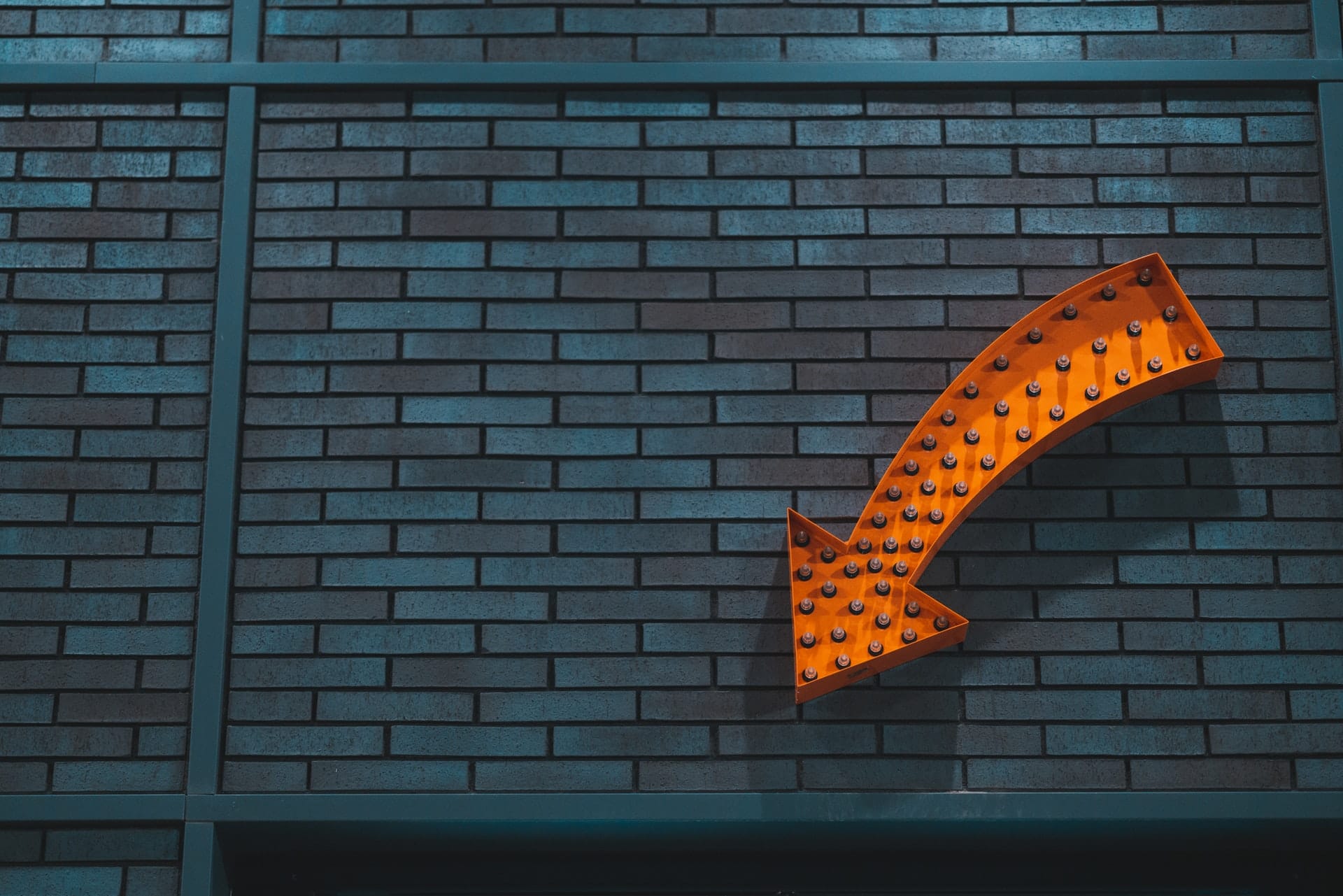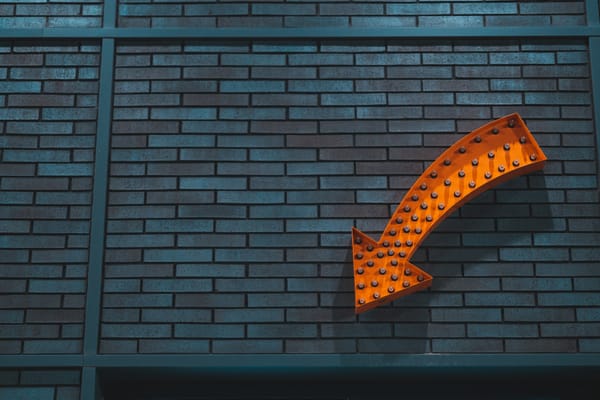 Moz: Featured Snippets drop to historic lows
Moz discovered a significant decrease in % of search results with Featured Snippets in their 10K-keyword dataset. This change happened on February 19th.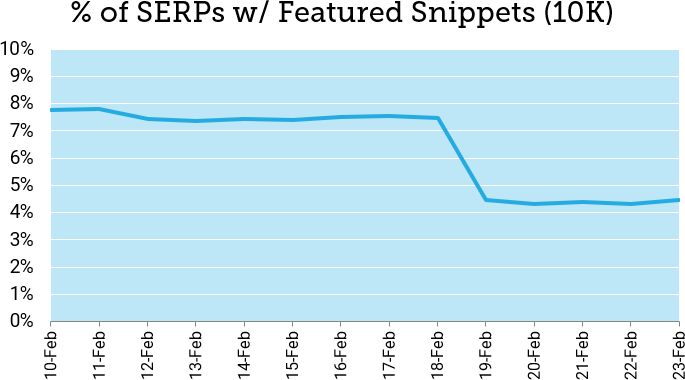 Dr. Pete elaborates further that this shift seems to have impacted some industries more heavily - such as Health and Finance. And especially short-tail, highly competitive keywords in these industries.
To see if (and how much) you were impacted, you can use the fairly new "Organic keywords 2.0" report in Ahrefs. With the proper filters, it'll show you which Featured Snippets you had before this change vs. which you have now.
GSC: New Association functionality
In Setting in Google Search Console, you can now find a new Association page that shows all connections to other Google services - such as Google Analytics, your YouTube channel, etc.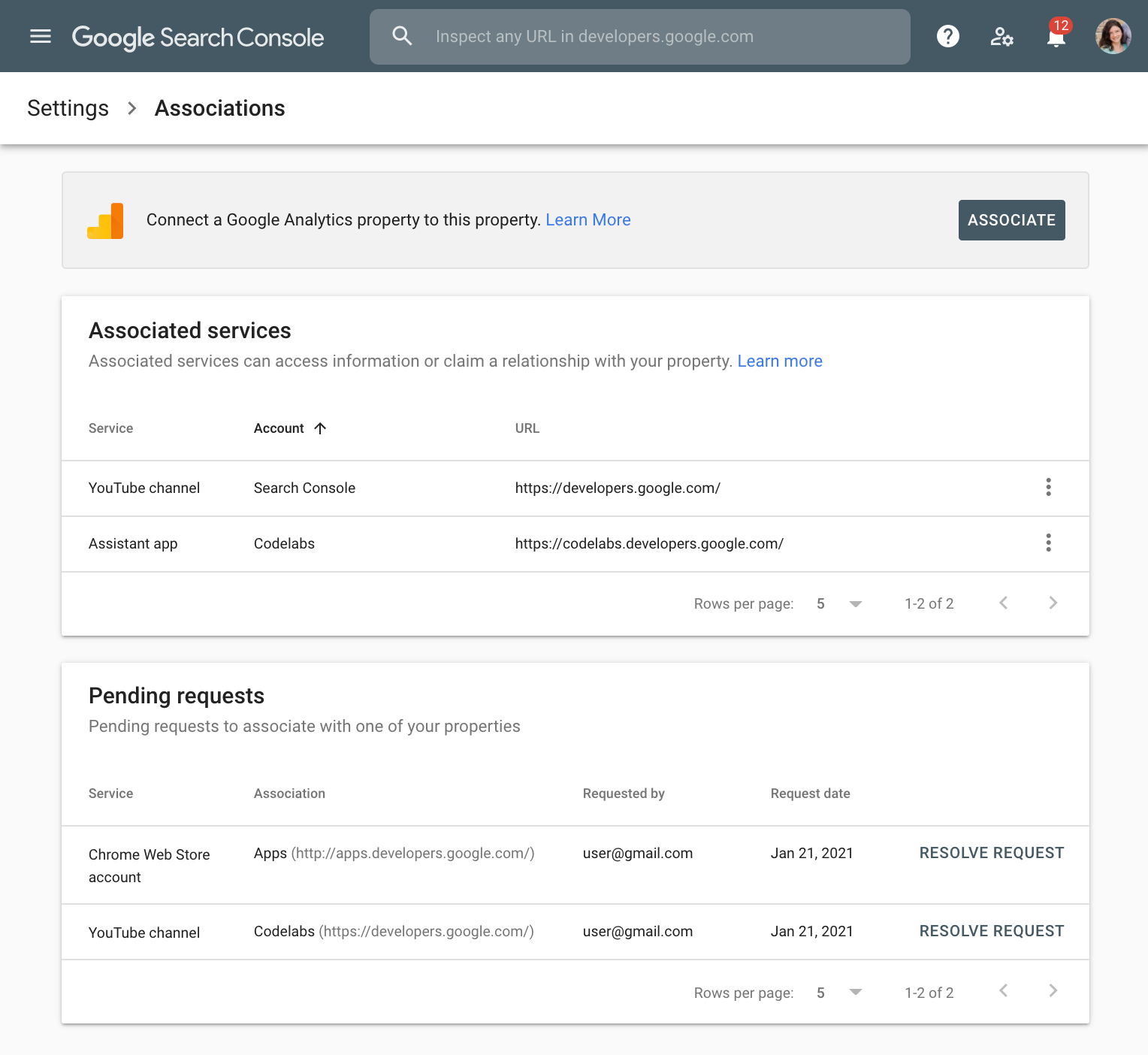 Also, you can now link Domain properties that you have in GSC to Google Analytics.
Search Central Live recording available
Last week, Google hosted the first installment of their new event series.
Agenda:
Fireside chat - Danny Sullivan, Martin Splitt, Cherry Prommawin, Ashley Berman Hale
Technical SEO case study - Martin Splitt, Kristina Azarenko
and a live session of Search Off The Record - Gary Illyes, John Mueller, Martin Splitt
Recording of the full event is available here:
Are you concerned about the amount of 404s you see in GSC? Don't be.
For some sites, 30-40% of 404s reported in Google Search Console is perfectly fine and natural, John Mueller answered to a question during the recent Google Search Central SEO hangout.
So don't worry about Google still trying to crawl URLs that have been gone for months and years. That's just how hungry Googlebot is.
Google: Longer title tags can be beneficial to SEO
Gary Illyes from Google said there is an SEO benefit in having title tags longer than what is displayed in the search.
Google: The Page Experience Update will not be a massive change
According to Danny Sullivan, the Page Experience Update that is supposed to come in May will not be a massive change - at least in the beginning.
It seems logical if you look at how much time they gave webmasters to prepare for the full rollout of mobile-first indexing (the final rollout should happen this month; however, Google first announced mobile-first indexing in Nov 2016).
See you on Monday with the next Rewind!